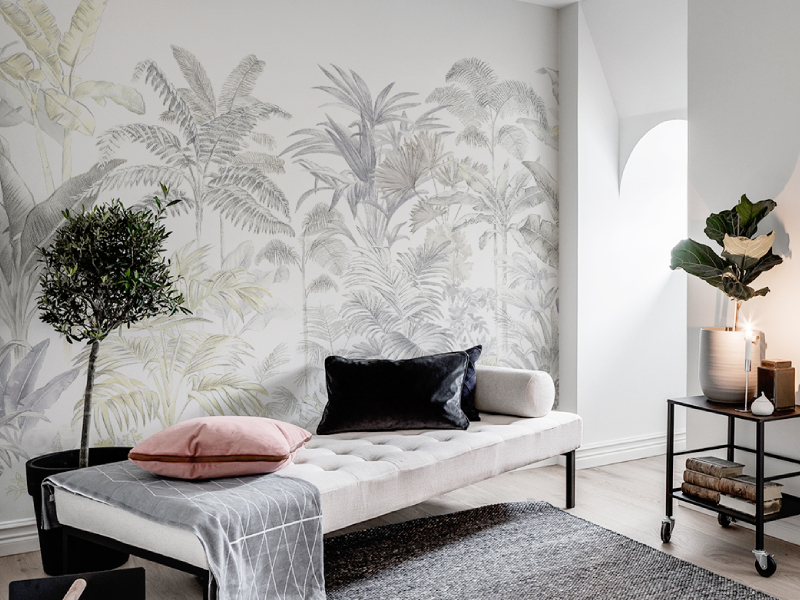 Over the years, more people have preferred trendy wallpapers over plain-painted walls. Well, we can't blame them! The style of wallpapers brings life and creativity to any room. Whatever type you're leaning on, there's undoubtedly a wallpaper design that goes well with your wall. However, with thousands of awesome designs from wallpaper shops to choose from, finding the perfect wallpaper for your room can be challenging.
There are many aspects to consider when choosing a wallpaper, such as colour, style, texture, and patterns. Did you know that you've already won half the battle by knowing what to look for while selecting wallpapers? The process is easier and quicker if you know your criteria for choosing one. We've developed tips on choosing a wallpaper design for your home to give you an idea.
1. Determine the purpose of the room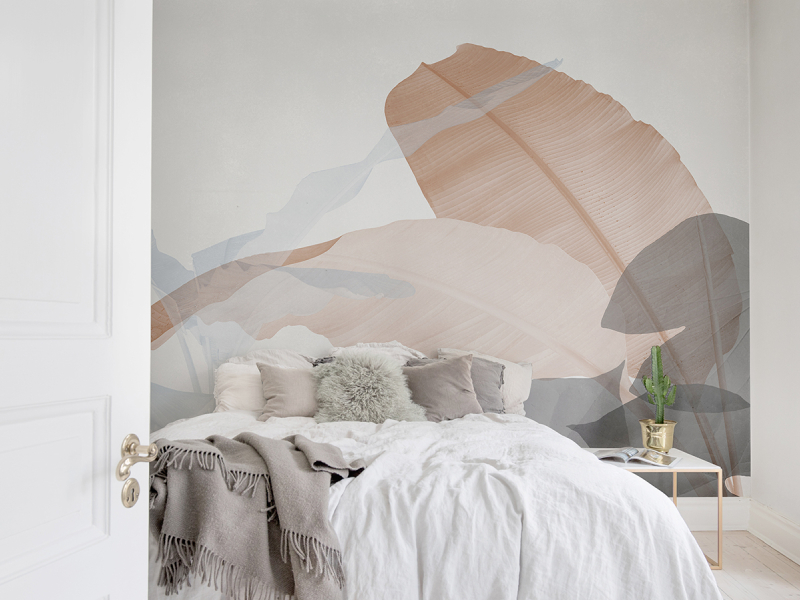 While this first tip may sound obvious, it's the most critical factor when choosing a wallpaper. Each wallpaper design depends on the type and purpose of the room. Living room or kitchen wallpapers should have bold prints and colours for an energetic vibe, as this is what your guests usually first see or hang out. Bedroom walls work best with serene patterns and soft shades for a warm environment, as your bedroom is your resting space – if you're decorating your sleeping area, make sure to check out bedroom wallpaper inspirations for a good night's sleep.
2. Know the different types of patterns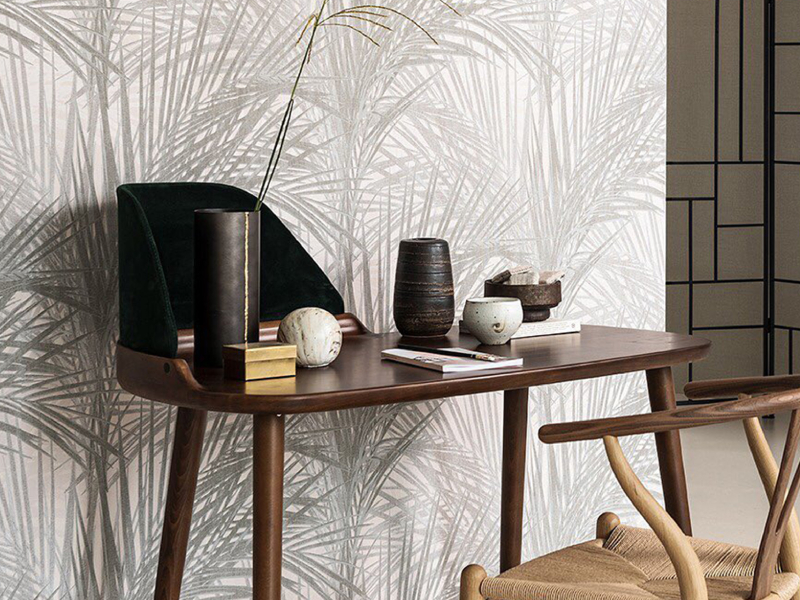 After determining the purpose of the room that you need wallpaper on, the next thing that you should do is to know the different types of patterns. There are six significant types of wallpaper patterns: horizontal, vertical, dark, large, floral, and bold patterns. Each design is suitable for a specific type of room, so it's best to research or read about these patterns before shopping for wallpapers.
Horizontal patterns have comprehensive designs, opening up a room but making the ceiling appear lower. Vertical patterns elevate the ceiling and add an impressive look to the room. Large prints work well with large rooms, while dark patterns make a room look smaller. Floral designs create a romantic atmosphere, especially if blended with pastel colours. Lastly, bold patterns make any room elegant and are best for modern spaces.
3. Choose a wallpaper style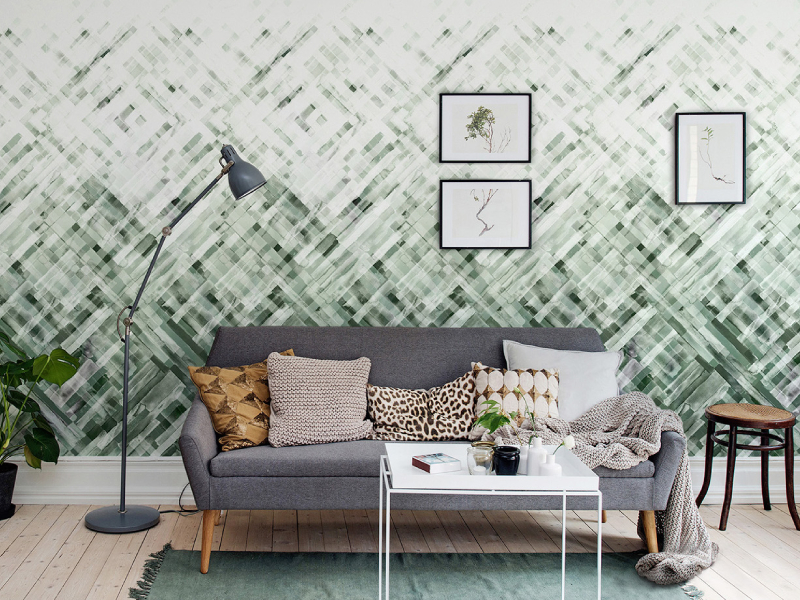 There's no shortage of styles when it comes to wallpaper. Aside from patterns, you should also consider the type of wallpaper that works best for your room. There are seven major wallpaper styles: formal, casual, country, glam, rustic, victorian, and modern. Depending on the purpose of your room, these styles can do wonders for your wall and make it aesthetically pleasing.
A formal style includes elegant designs such as hand-painted prints. A glam wallpaper is made of flocked, crystal, or glitter and reflective designs. A simple design works best when paired with different patterns, such as floral or textured patterns. A country-style wallpaper can be the best final touch for your country-inspired decor. Rustic styles are great for your themes, such as wildlife or warm colours. Victoria wallpapers make a good addition to Victorian-inspired style, while a modern style is excellent for geometric or abstract patterns.
4. Take advantage of the lighting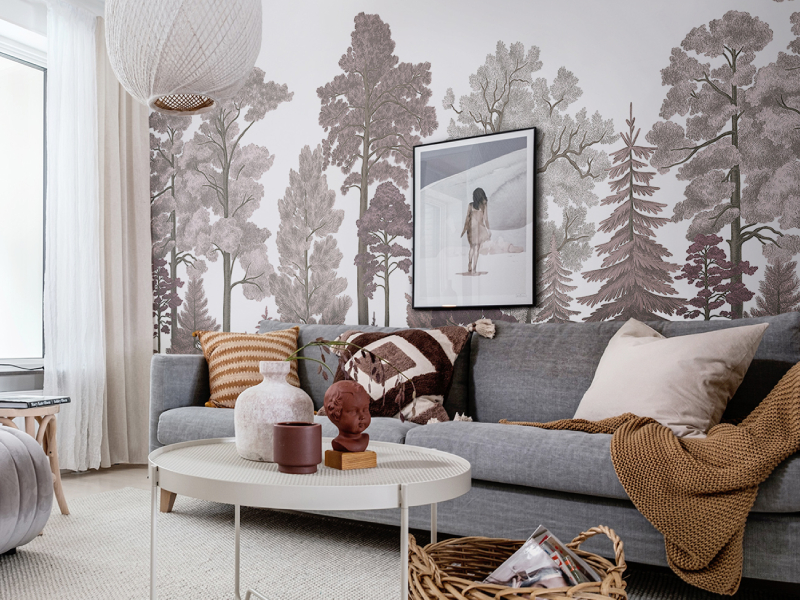 If your room or space lacks windows or is dark, you can take advantage of wallpapers that reflect suitability, such as choosing wallpaper patterns with light colours. Keep in mind that dark wallpapers need lighting fixtures as it absorbs light and makes your room smaller. Dark wallpapers are suitable for a sconce or other lighting fixture that creates a warm orange glow.
5. Find the right colour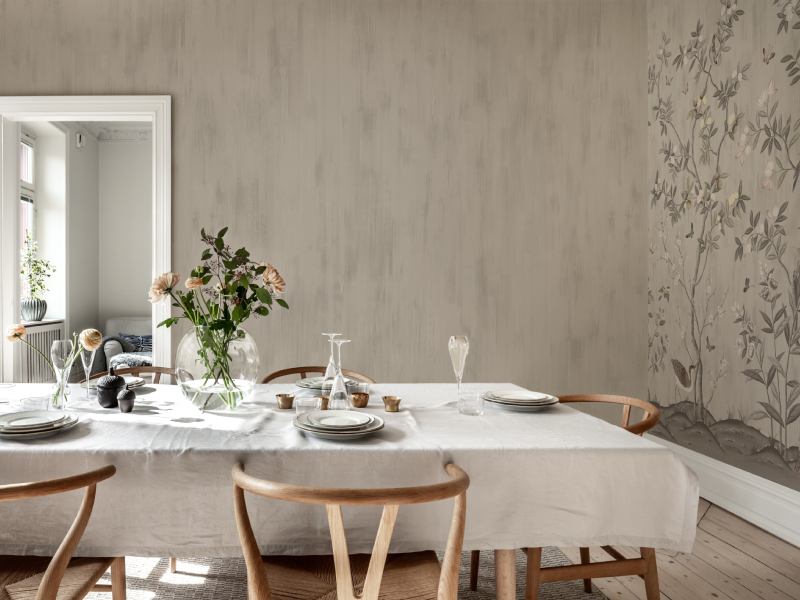 Lastly, the colour of your wallpaper is essential to the overall design of your room – it should match your flooring, furniture, and curtains. You should choose colours from the colour palette of the rest of your decor or use accent colours as the primary colour to create drama and contrast. If you prefer a smooth and easy transition, you may also reuse the wall paint colour as the primary colour of your wallpaper.
Conclusion
Choosing a wallpaper is fun but can also be challenging if you don't know what you are looking for or what final look you want your room to exude. If you're looking for a reliable supplier for wallpapers in Singapore, look no further than Wallhub! The tips above are just some of the primary and vital factors you should consider making your wallpaper hunting more accessible and faster.
As Singapore's leading and established wallpaper company, Wallhub offers over 10,000+ awesome wallpaper designs from international design houses worldwide. This company also offers complete customization services to bring your ideas to life. Feel free to reach out if you have inquiries or want to start shopping for wallpaper for your home!