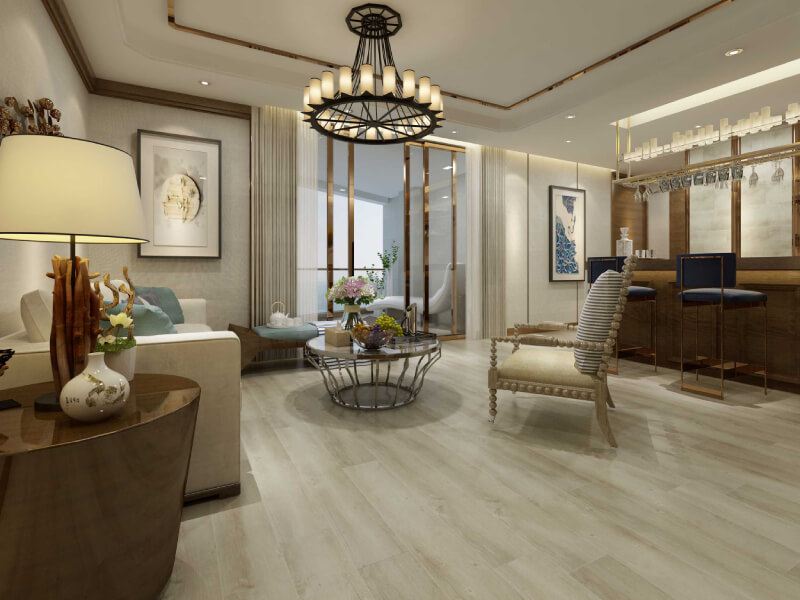 A kitchen is considered as the heart of a home. This is the place where hot and delicious meals are cooked with love. Most families spend a considerable amount of time here while laughing, telling stories and catching up. This can lead to the floor getting damaged over time.
There are so many options for kitchen flooring that you will be spoilt for choice. Before you start putting the brand-new floors, you should prepare by:
Decide on the new flooring
Choosing a type of material can have an impact on the workload. Putting hardwood on the kitchen floor will require a complete demolition of the floor so that you can have a fresh layout. If you don't want to go that route, then you should opt for luxury vinyl flooring, which can be placed on top of existing flooring.
Get a contractor
Since this is a job that can have adverse effects on you and your family if not done correctly, it is vital that you get a reliable professional who knows how to best deliver the vision that you have in mind.
You can get recommendations from relatives and friends if they have any. If you're good with handywork and you can do it on your own, then it's all well and good.
Measure your kitchen
You have to know the dimensions of your kitchen so that you will be able to order for new material for the floor. That can help you be able to calculate how much money will be needed to complete the floor renovation. When buying new material for flooring, it will be better to purchase a bit extra just in case the measurements are not exact.
Demolish the floors
This can be done once you know how you will dispose of the old flooring that you are removing. You can have your garbage guy pass by and collect them. Clear out the appliances so that you won't damage them by mistake and so that you can have enough space to remove the floor.  There will be a lot of dust from all the demolition so it is advisable to hang plastic sheets on doorways and other openings that may be able to give dust access to other rooms in the house. 
Place the new flooring
You will be ready to lay out your brand-new floor. Carefully make sure that there are no spaces left. Place them following the same grain you don't want to have a confused feeling when you enter and look at it.
Don't forget to wear protective gear like gloves, goggles and even a face mask to protect your eyes, hands and lungs. If you have small kids in the house when you want to do renovations, it is essential that you find an alternative place for them so that they don't get sick. This is because kids at a young age do not have immune systems that are entirely stable just yet. All in all, once you are done replacing your new floors, you won't ever want to leave the kitchen.