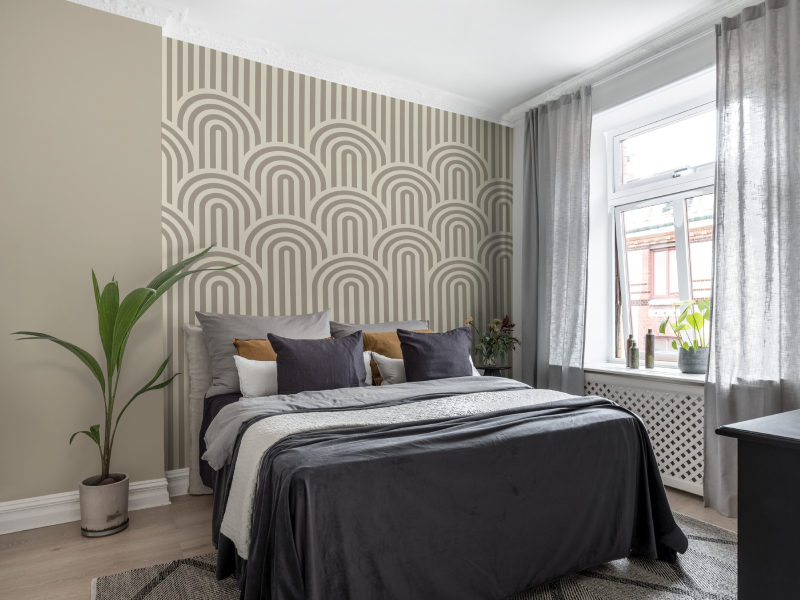 A suitable wallpaper design can make a room look more expansive, higher, and more open. We all know how essential walls are. However, while most people focus on the flooring or the ceiling when designing their houses, the walls significantly impact how spacious a room feels.
Stripes
First, let's talk about stripes. Striped wallpapers have been a popular pattern for centuries now, but why? Well, one reason is that they are fantastic at tricking the eye into thinking that the room is more spacious than it is because they draw attention to the floor and away from the ceiling. Thin, vertical stripes make the room seem taller, while horizontal striped wallpapers, on the other hand, can make a room appear more expansive.
Bold Murals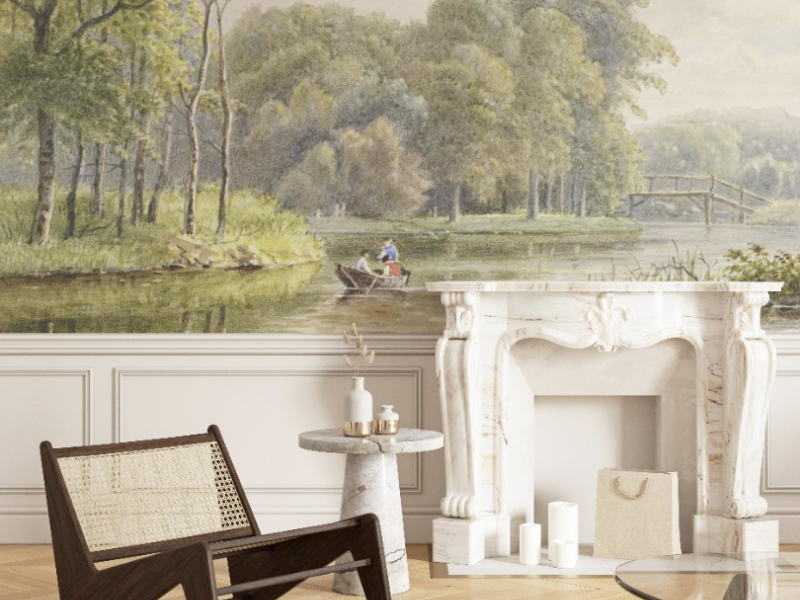 Next, we have murals. Mural wallpaper is a terrific way to make a room look larger by drawing the eye away from the walls. The effect of a mural is to make a small wall seem like a portal to a whole new world, which makes a room appear much larger than it is. Mural wallpaper is a fantastic option for decorating a home office or bedroom, as it transports you out of your home and makes you feel like you're outside. When choosing a mural, make sure to choose one that is visually appealing and not too complex so that it doesn't distract from the rest of the room.
Large repeat patterns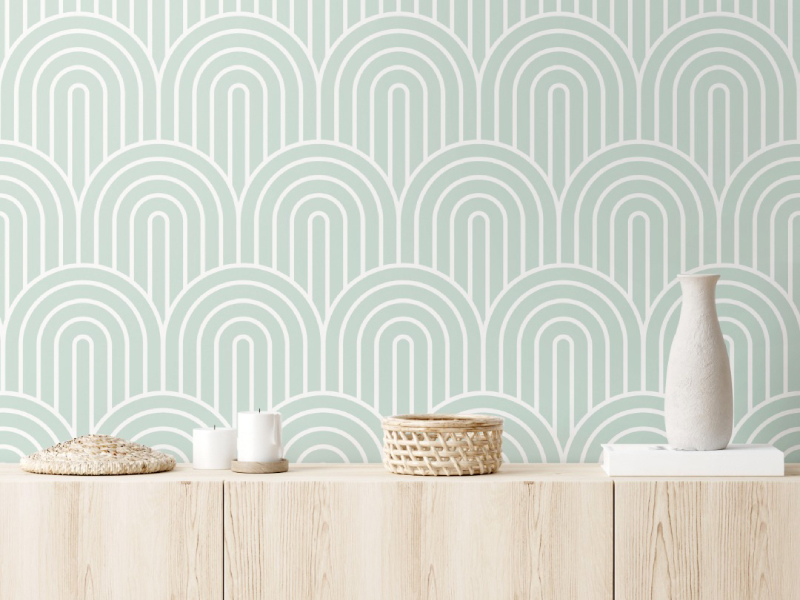 Patterned wallpaper can appear as a design risk, but it'll add a touch of character and personality to your space. If you're thinking of creating a feature wall, try making the room look larger by choosing a patterned wallpaper. Repeat patterns are another great way of making something look more spacious. While smaller patterns tend to make a room seem smaller, an oversized repeating pattern will create a space that looks significantly wider. Rummage around for a wallpaper design containing a lot of negative space between motifs to achieve a more comprehensive look.
Texture and dimension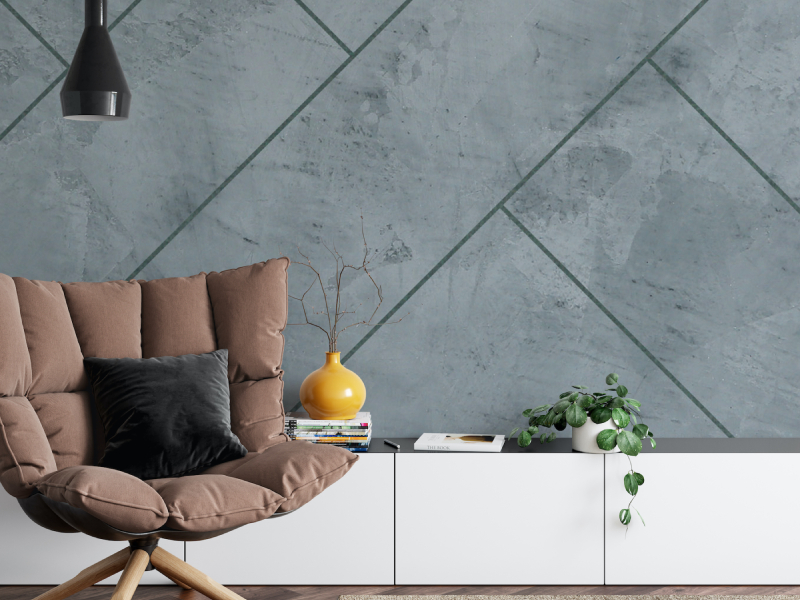 The texture of wallpaper is one of the most overlooked elements when designing a room.  When you choose a textured wallpaper, you're adding another dimension to your walls. Many textured wallpapers are available in lighter colours, allowing them to form a space that seems more spacious than it actually is.
Blue hues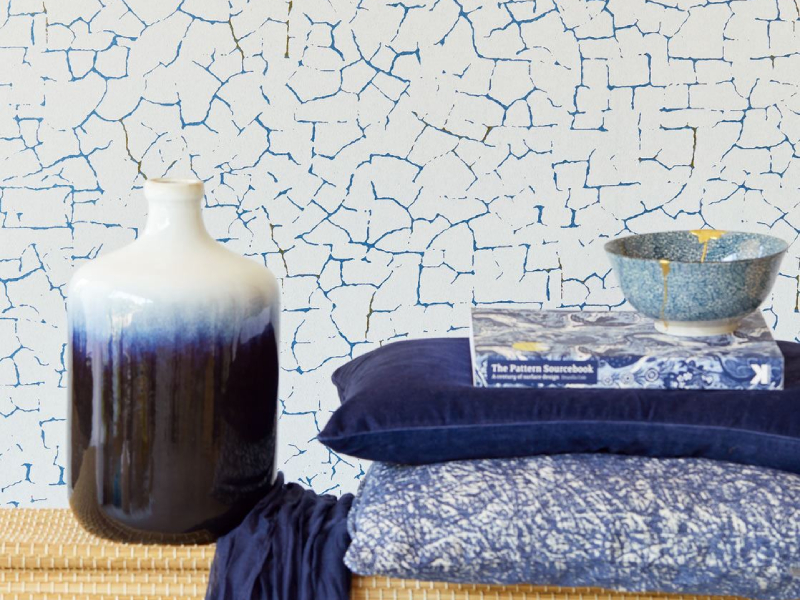 Blue is a great colour, especially in interior design, as it evokes a sense of calm and extra space because blue is related to the vastness of the horizon and sky and the ocean's depth. Moreover, blue is significantly related to cool colours, creating a harmonious, refreshing and relaxing atmosphere. Due to this, blue wallpaper in light shades may also appear very clear and open. 
Conclusion
Depending on your tastes and preference, you're bound to find a wallpaper in Singapore that will work perfectly in making your space look bigger. The great thing about wallpapers is that you can use them in any room or area.
Let wallpaper breathe new life into your home. Here at Wallhub, we offer an array of wallpapers for your bedroom, bathroom, kitchen, or perhaps a converted office. With so many options, you'll find one that perfectly matches your aesthetic.