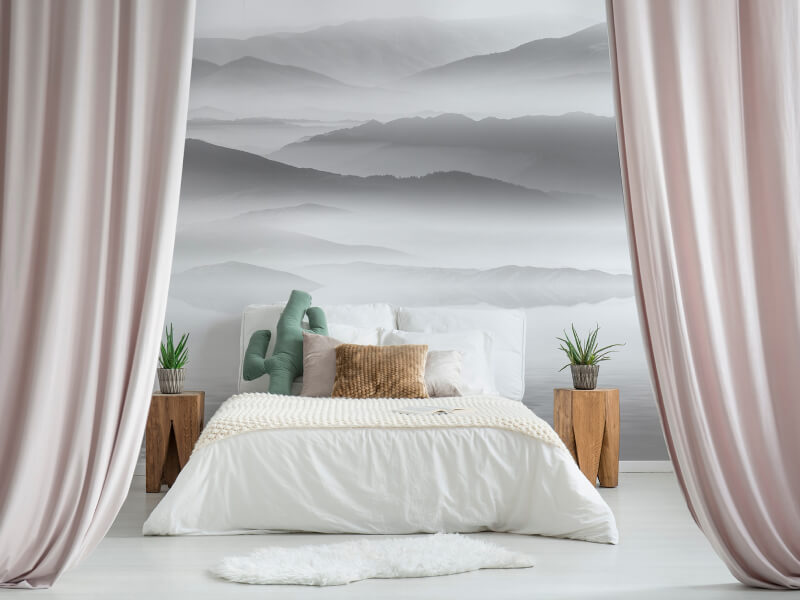 After a long day out, the one thing you look forward to is jumping onto your bed as you rest and rejuvenate. Though not many may realise this, your bedroom is actually the most important room in the house. It acts as a sanctuary of tranquillity, where you can spend quality time with yourself. Also, you spend a third of your life sleeping, isn't that a good enough reason to invest some time in decorating your bedroom entirely to your liking?
If you're looking for some inspiration to spice up your current bedroom, then you're at the right place.
Scandinavian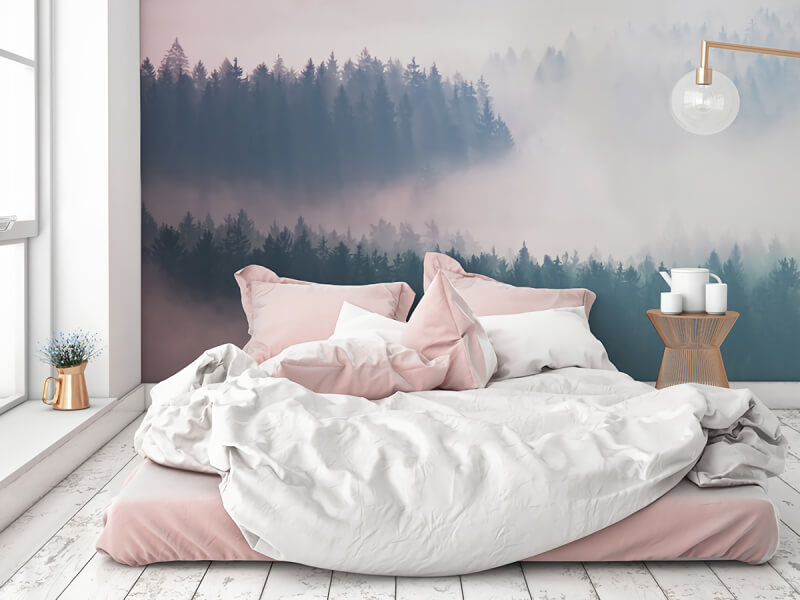 The Scandinavian theme is a Nordic-influenced design that is distinguished by its simplicity, functionality and minimalism. This theme often includes accents of wood through white or wooden floors, which you can complement with vinyl flooring.
Its colour palette features gentle colours with an occasional pop of brighter colours. The blend of functional furniture with organic textures equates to a cosy and homely environment. The overall design aims to utilise the amount of space that you have with as little crowd and clutter as possible, making for a spacious-looking room. Although this theme might be quite ubiquitous in Singapore, you could set yours aside by mixing in elements from other design styles.
Modern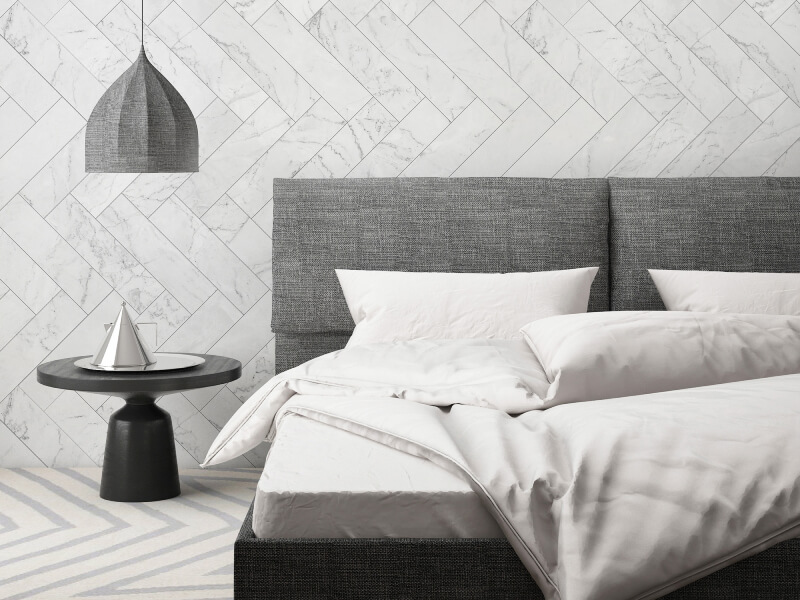 Simplicity is key, and this is what a modern-themed bedroom would aspire to emulate. It is a classic theme that never goes out of style with a colour palette of white, grey, black and brown.
A lot of thoughtful planning goes behind designing a modern interior due to the complex layers of functionality, compositions and clean lines. However, it can seem a bit too dull if you don't add any personal touches.
Retro
Combining eccentric colours and textures with contemporary shapes and touches brings about a vintage-style theme otherwise known as 'retro'. A retro bedroom is unique based on the individual as it's a reflection of your personality. Rather than the interior work, obtaining a retro bedroom is mostly about how you style the accessories.
It can also be rather cost-effective due to the flexibility of the design, which combines the old and new. You can furnish your room with vintage pieces from places like the thrift store. The creativity expressed through your retro designs add a touch of fun to your bedroom.
Tropical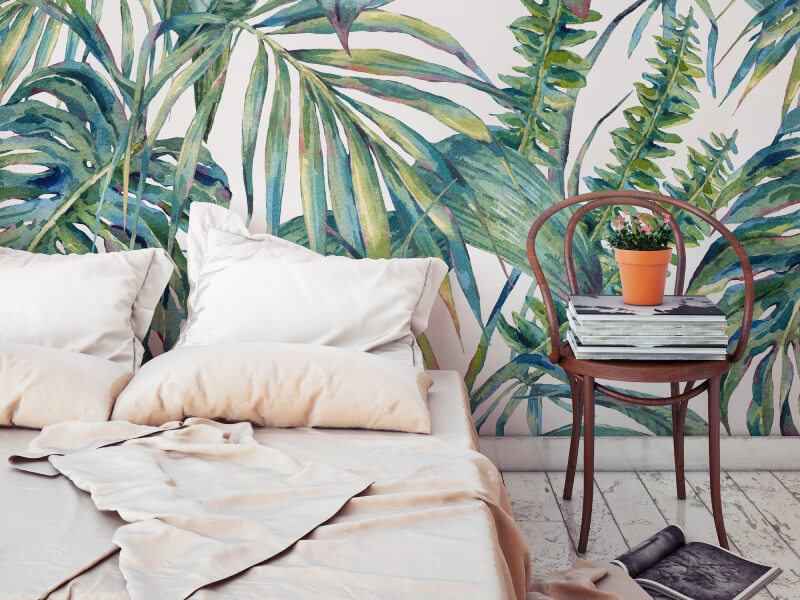 Tropical style interiors take inspiration from the endless beaches and lush jungles. Whereas, if you decide to take inspiration from Nature, it'll feature natural materials and a tropical colour scheme.
This theme comprises furniture that is made out of wood, bamboo or rattan. Take this opportunity to place some succulent plants or terrarium around your room. Not only will this act as décor pieces, but it'll also purify the air. Now, you can travel to the beach in the comfort of your bedroom.
Bohemian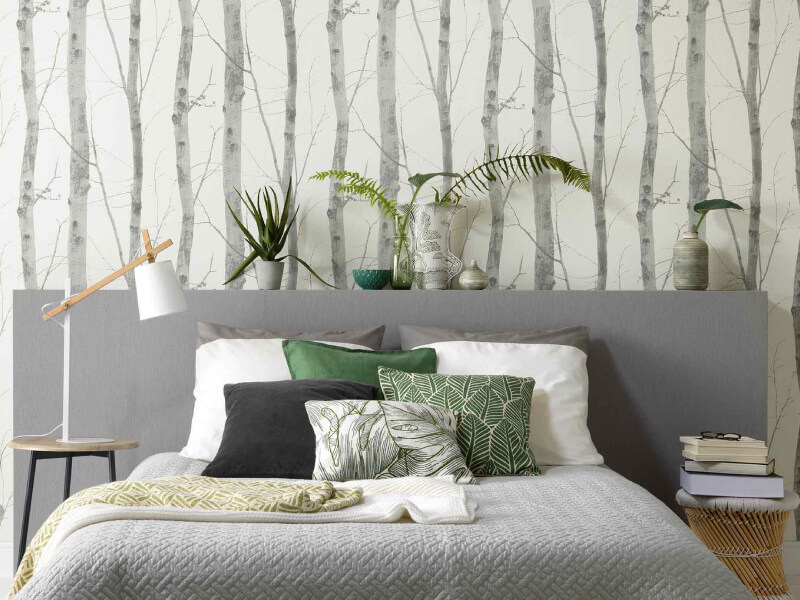 Bohemian, or more commonly known as 'boho' or 'boho-chic', is a unique and buoyant style that swept through Instagram and has been embraced by many. This theme represents the carefree and bold spirit of people who live unconstrained by societal norms.
Its features usually include the combination of pattern and vivid colours, often those with purple or red accents. Another key to acquiring a boho-style bedroom is by presenting a purposefully "messy" look. Aside from accessorising with throws and tapestry, you could consider hanging some dreamcatchers around the room or getting a carpet tile installation in place of a rug.
Conclusion
Being involved in the planning and designing of your bedroom would not only motivate you to maintain its cleanliness but also improve your state of mind. If you feel a need to get an expert's opinion, then don't hesitate to consult an interior designer.