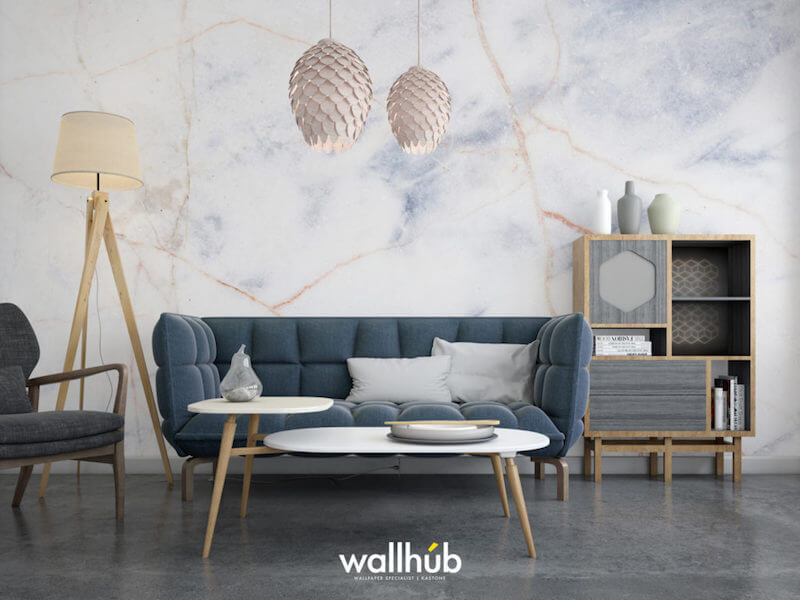 If choosing the right wallpaper design for bedroom, living room, or kitchen use were that easy, interior designers would find themselves running out of clients pretty quickly. But, the reality of the matter is, it's hard to choose wallpaper.
There are a lot of things that need to be considered, after all. This includes, among many other things, your budget, design preference, and the theme of the room that you're decorating.
Having said that, here are a couple of proven tips that should help you choose the perfect wallpaper for your lovely home.
1. Choosing the Right Colour
It's no secret that the right colour can help make or break the mood in a room. If you want to make your room appear larger than it is, cool colour backgrounds like violet, blue, or green, are the way to go. Meanwhile, soft cool colours add a more relaxing vibe to the room, and the opposite help makes it appear fresh and dramatic. As for warm colours, well, as the name suggests, make rooms look warmer (and people hungrier).
2. Use Lighting to your Advantage
Lighting is an underrated aspect when choosing wallpaper. For example, for dark hallways and windowless rooms, choosing wallpaper that reflects light, like those with smooth surfaces, can help brighten up what's supposed to be a dark and dreary space. But, if your goal is to make a room look more intimate and smaller, go with dark colours with textured surfaces, which absorb light.
3. How to Hide Eyesores
No house can be designed 100% perfect. There are always going to be visual eyesores and imperfections that will have an impact on the beauty of the room. Although they may not be obvious to visitors and guests, for homeowners, they can be annoying and a cause of stress.
Using wallpapers, you can help hide or camouflage such issues and make them blend in more with the rest of the room. For example, these days, there are plenty of types of wallpaper to choose from. In fact, you can choose paper that help simulate the look of pretty much anything you want, from marble to animal skins, as well as floral patterns, and more.
4. Mix and Match Freely but With Restraint
Too much of a good thing is always bad, and as much as you'd want to mix and match with the wallpapers you use for your room, using too many patterns can make for quite the confusing space. At the same time, not having any variance or pattern is boring as well.
When mixing in patterns, try not to overdo it. Instead, even when there's a difference between the design, pick patterns that have similarities, like the same colour.
Lucky for you, most wallpaper books group their designs by colour, so coordinating them should be a piece of cake.
Keep in mind that these are just some of the many ways that you can choose the perfect wallpaper for your home. But, while there are plenty of other factors that you can consider, these four are a good start, and with a bit more research, you should have no problem picking out wallpaper that, will not only last but will turn your drab space into one that you've always dreamed of having.