(1) 5% Discount Voucher
Sign up today and get a 5% discount voucher!
https://goo.gl/forms/s8MF6j470fHrCtcj2
---
(2) BTO Wallpaper Promotional
Package
The best value-for-money package for your entire BTO
Package comes with:
• FREE Professional in-house installation
• FREE On-site measurements
• FREE Selection from full range of Korean catalogues
• FREE Consultation by our wallpaper specialists
• FREE Viewing of full range catalogues at Showroom
• Two years warranty
• Quick turnaround time of 2 Weeks
Contact us @ 8721 8242 for more info or arrange for a viewing | sales@wallhub.com.sg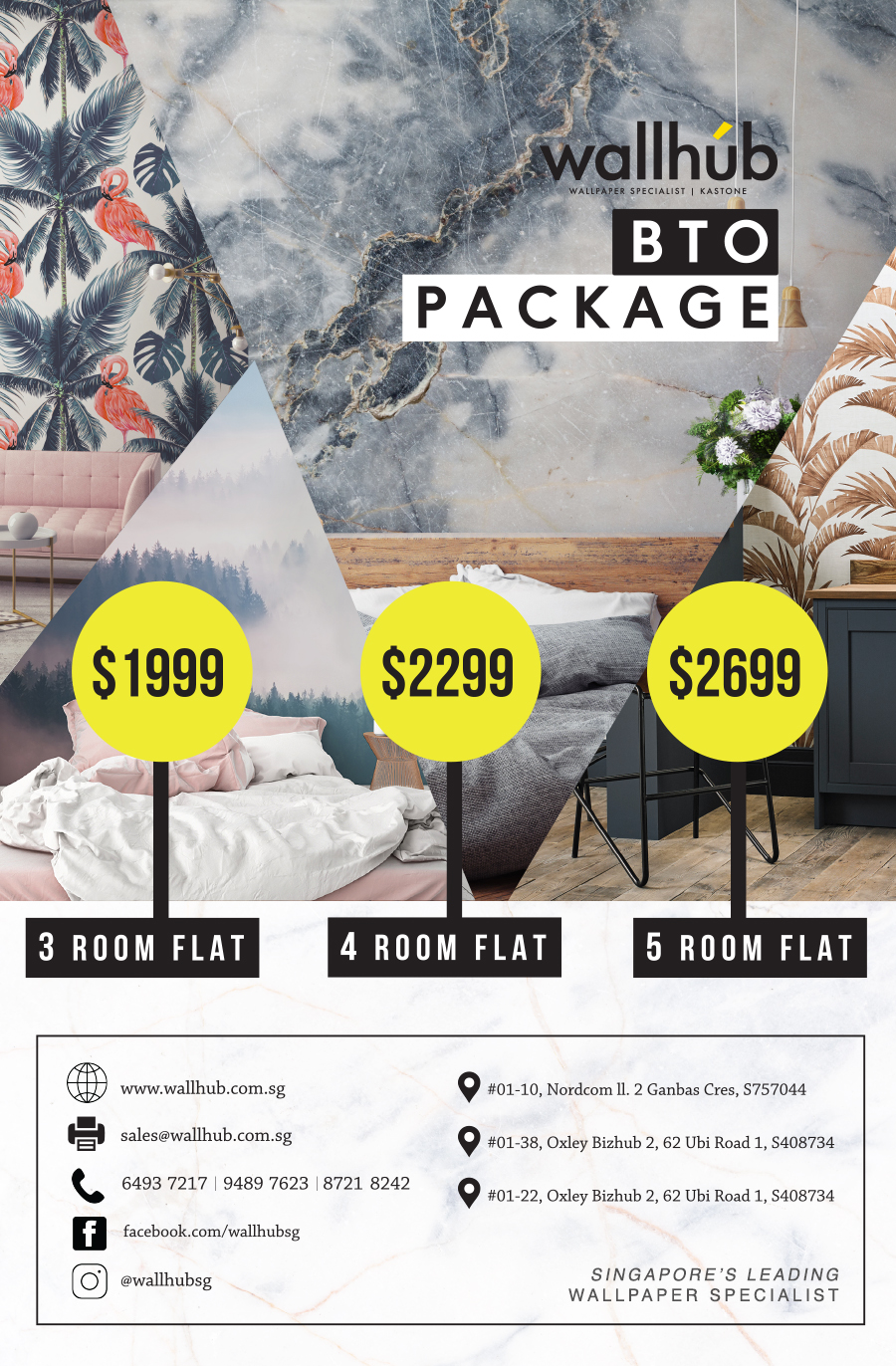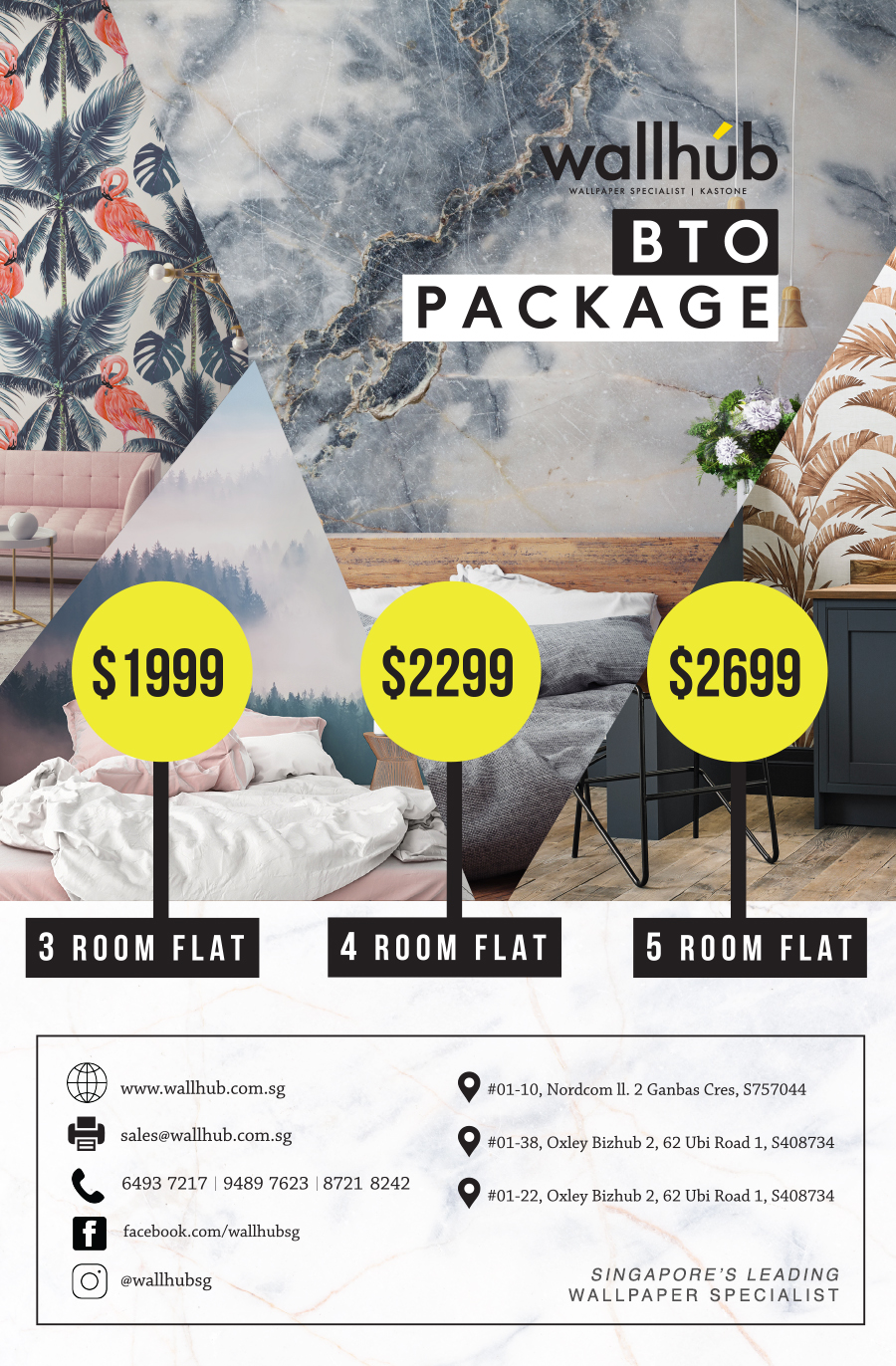 ---
(3) Group Buy
Getting keys to your new place and looking for the best deals in town?
Fill in the following form and organise an exclusive group buy for your new residential project!
https://goo.gl/forms/0rtgbOvXEvMeheCQ2