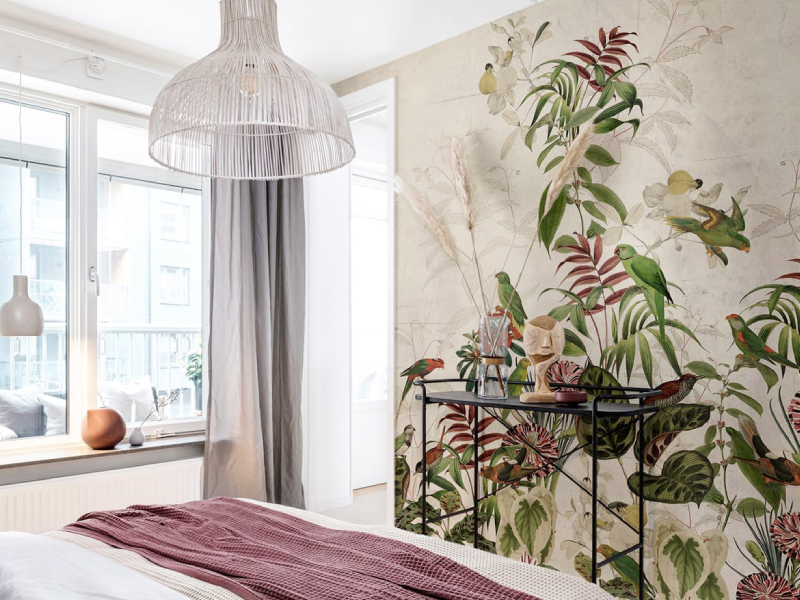 Trends in home decor have come and gone, but wallpapers have remained a staple for ages. Their versatility and range of style possibilities have lent to their popularity, prompting buyers to create personalised atmospheres within their homes with both retail and custom designs.
Keep reading as we share tips on how to utilise wallpapers to make the most out of small interiors in style!
1. Maximise your space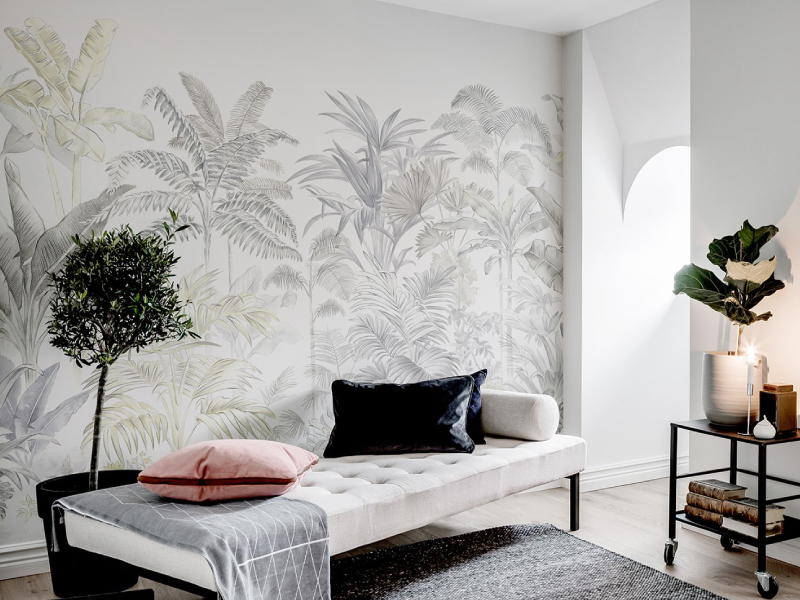 Small spaces can make any homeowner hesitant to want to decorate for fear of clutter. Plain walls and counters may seem like the only option for those wanting their area to seem tidy. Wallpapers step in here with a solution. Opt for printed wallpapers that showcase artwork or nature scenes to open your space up and offer immersion into these exciting designs.
Picture frames and wall art are often too small to make a space feel roomy. They attract the eye, and viewers usually focus on them, not the larger wall sitting just behind them. Printed wallpapers offer all the allure that wall art does but are guaranteed to be bigger and amplified versions of small frames.
Wallhub offers LondonArt Exclusive Italian Wallpapers with many colourful and neutral tones to fit any interior space. Our floral selections provide a piece of the outside indoors. They are designed to appear large-scale and can easily fill up empty spaces in small rooms. Magnify your area to appear more expansive with these low-maintenance additions.
2. Versatility reigns
Small interiors can feel restrictive in home design. While larger rooms have more space to update and revamp decorations, small spaces usually fit the essentials and can be challenging to decorate further. Wallpapers enter here to offer a quick and easy way to update your surroundings.
Paint can be time-consuming and labour-intensive. Once painted, homeowners must stay committed to the colour or risk buying new buckets, protecting existing furniture from paint splash, and sacrificing a few more days to paint new swatches. Wallpapers combat this by being easy to update. As design trends evolve or personal preferences change, you can easily swap out old wallpapers for new patterns with little to no hassle. This allows for further experimenting and creativity within your home design. Small spaces can always be revamped to give you a breath of fresh air every time you enter them.
3. Play with texture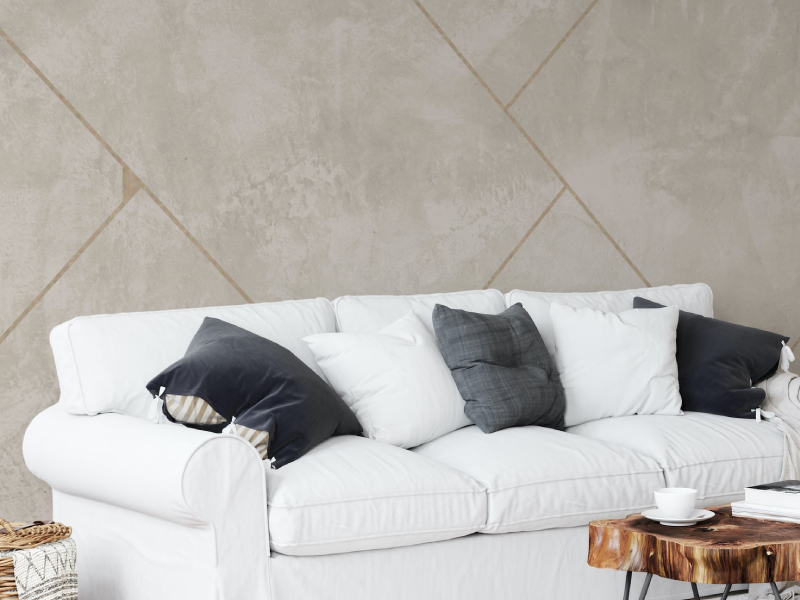 Texture is a vital aspect of interior design. From soft to sandy, it surrounds us every day. Texture in a room gives us a tactile experience to feel fully immersed in the area. For small spaces, feeling cosy is a prerequisite. Make use of this limited space by making each corner a comfortable experience. From looking at it to feeling it, if you can reach over and touch its perimeters, make the feeling worthwhile. Cement and stone-esque wallpapers provide a natural feel to rooms, while modern minimalists can choose fabric textures that are softer to the touch. These textural additions create the perfect cosy living areas for you.
Wallhub offers textured wallpapers in our Stocking Series. Our selections are perfect for contemporary styles and those looking for a more traditional approach that resembles natural textures found outside. Ignite your senses and make any living space dynamic with textured wallpapers. Elevate your home design and make even simple designs feel curated.
4. Use accent walls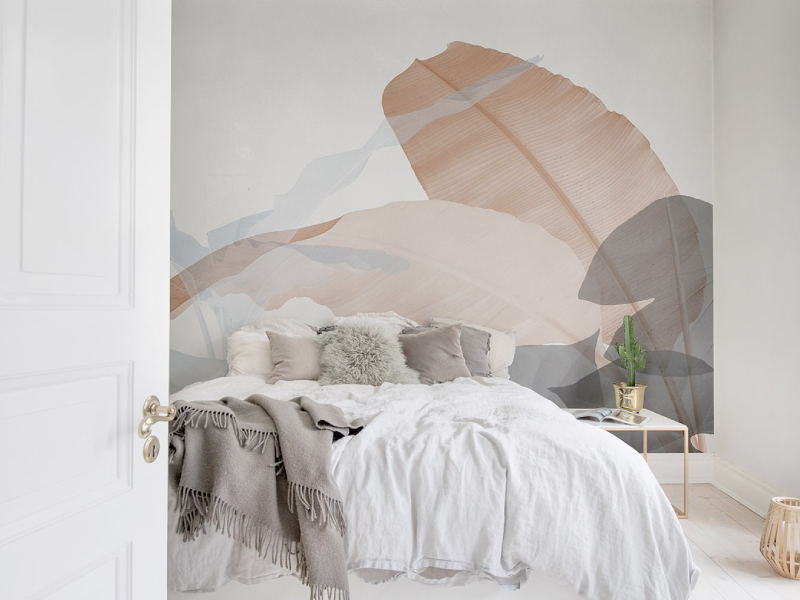 Accent walls have stood the test of time for a reason. These walls create a focal point within a space, drawing attention to that area and adding visual interest to simple designs. Their popularity does not go unfounded. Accent walls are easy to implement and are a fantastic design element for any home and interior style.
The best way to use accent walls is to contrast them against plain surroundings. Avoid pairing them with busy patterns unless the accent wall itself is plain to break it apart from a myriad of busier designs accompanying its sides. Highlight specific areas such as television sets, beds, and even kitchen islands as a backdrop. Accent walls act like additional architectural features that give any space an added kick.
Conclusion
Wallpapers are a tried and true component of home design that blends aesthetic charm with functionality. Their possibilities are intrinsically limitless, giving you endless ways to express your home design prowess. Transform your living space with wallpaper and give your home the edge they offer.
Wallhub offers wallpapers in Singapore and vinyl flooring to match. For durable, high-quality, and long-lasting floors and walls, we are your one-stop shop to revamp your home.
For more information on our products and services, feel free to schedule a consultation with us now.