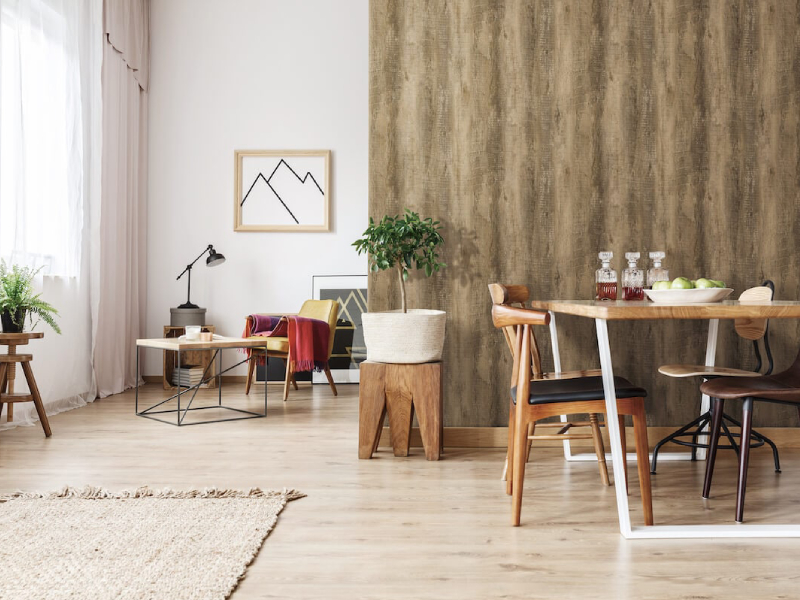 The kitchen is considered the heart of the home by many homeowners. As such, you would want to have the perfect flooring option for your kitchen space. Because kitchens are busy areas, you probably want a flooring option that looks amazing, can handle foot activity and spills, and is simple to maintain. Luxury vinyl flooring is the perfect option to meet all your needs.
Vinyl flooring is a synthetic material typically made from polyvinyl chloride plastic (PVC) and is preferred by many homeowners due to its functionality and durability. To better understand why it is a preferred choice, keep reading as we explore why luxury vinyl flooring is the perfect choice for your kitchen.
1. Moisture resistant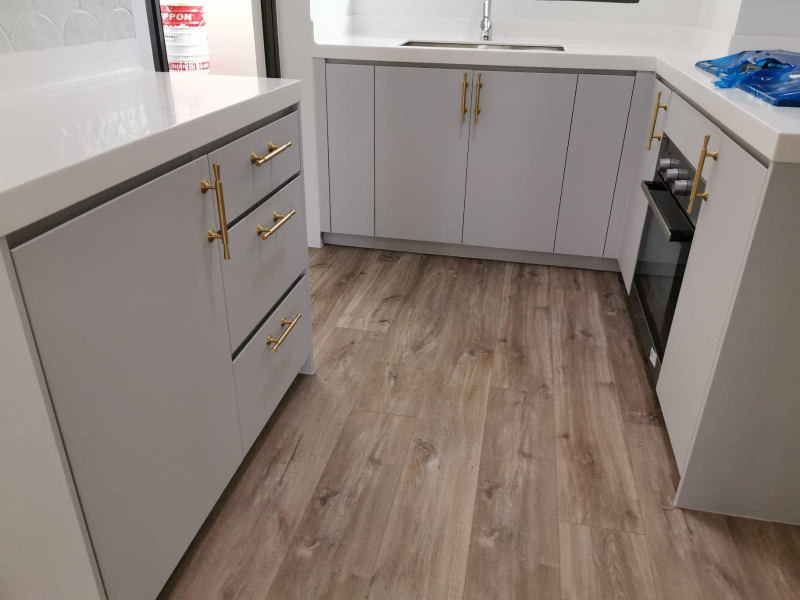 When it comes to kitchen floors, dampness is one of the major problems often faced by homeowners. Spills, leaks, and excessive humidity can quickly damage some flooring materials. Unlike these flooring materials, vinyl flooring is moisture-resistant and waterproof, making it a suitable choice for your kitchen. Most vinyl floors have waterproof cores that prevent liquids from penetrating and stop mould and mildew from growing.
2. Durable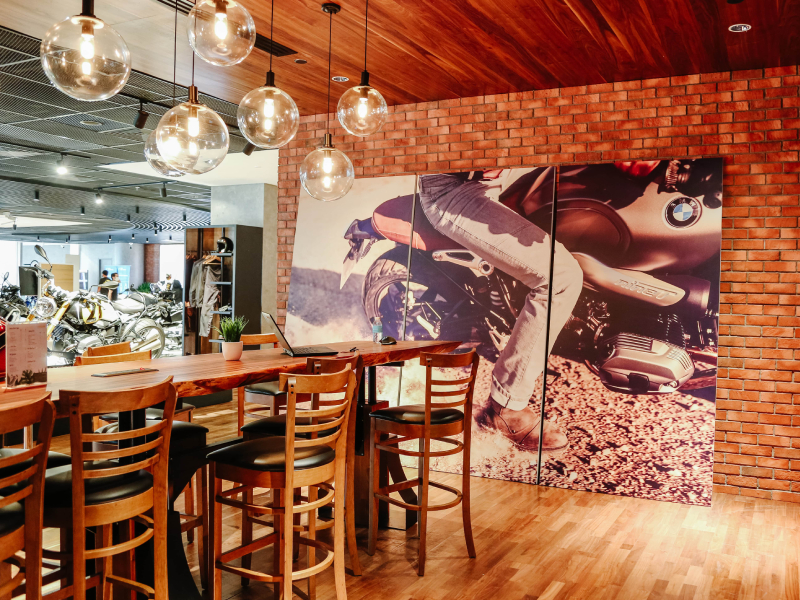 Because kitchens see a lot of traffic on a daily basis, it is important for your flooring to be sturdy enough to withstand frequent use. Luxury vinyl flooring is a long-lasting material that is well-known for its durability. With its tough and high-quality finish, vinyl flooring has an effective defence against scratches, dents, and other kinds of damage. Moreover, vinyl flooring is resistant to stains and fading, so your kitchen floor will continue to look vivid and new even after several years of use.
3. Low maintenance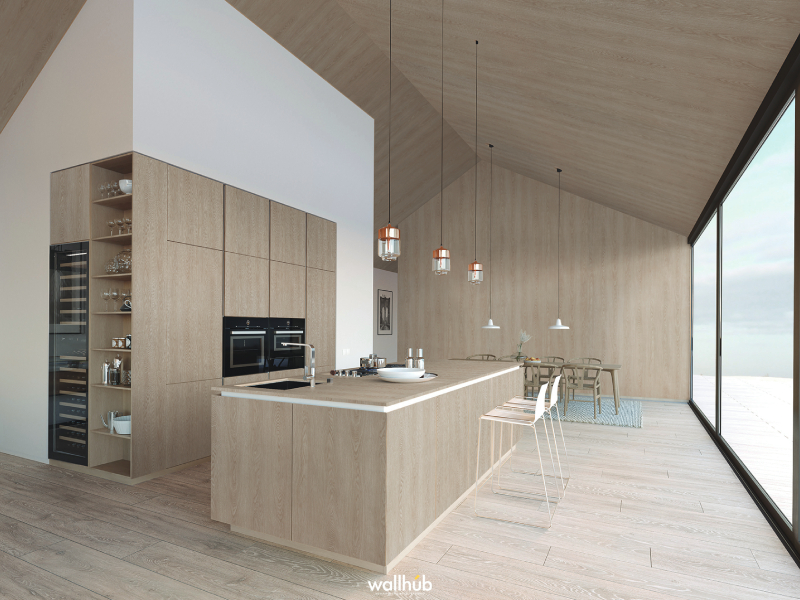 Another amazing aspect about luxury vinyl floors is that they are low maintenance. Most of the time, vinyl floors only require a quick sweep and a bit of vacuum. To maintain the appearance of your vinyl flooring after further cleaning, you can just make use of a light cleaner and a damp mop. Since there is no need for refinishing or polishing, caring for vinyl flooring is ultimately less costly and more time-efficient.
4. Easy to install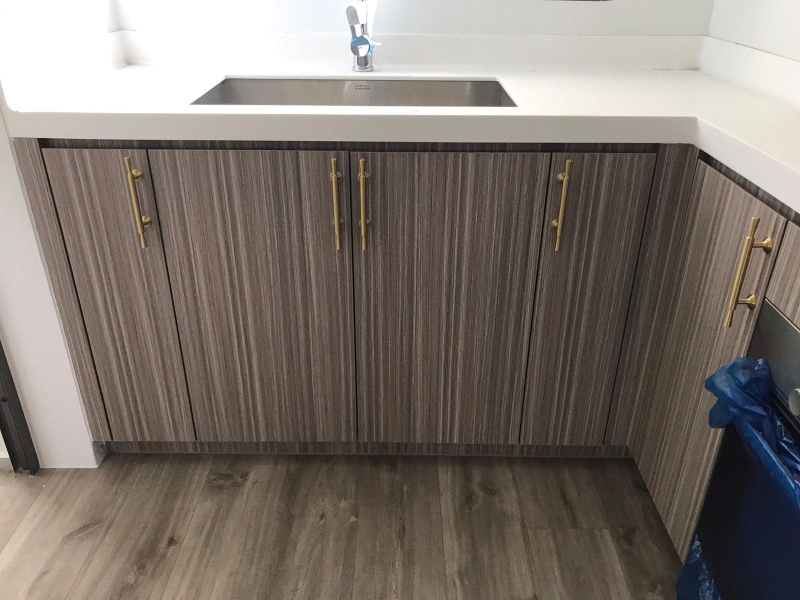 Efficiency is necessary when it comes to replacing flooring. Fortunately, like carpet tile installation, installing luxury vinyl flooring is very simple. Most models of vinyl floors come with a click-lock technology that allows the planks to be locked together easily without any gaps. This means you do not necessarily need any specialised adhesive or equipment to install vinyl floors. You can even directly place them over pre-existing flooring, thereby saving you time and labour in the process.
Conclusion
Selecting the best flooring for your kitchen can be quite challenging, especially since this room sees plenty of traffic, spills, and other accidents on a regular basis. Suppose you are looking for a flooring option that is moisture-resistant, durable, visually beautiful, low maintenance, and easy to install. In that case, you should consider luxury vinyl flooring for your adorable kitchen space. With its numerous benefits, vinyl flooring is a perfect choice for kitchens.
For the most durable, aesthetically-pleasing, and long-lasting luxury vinyl flooring in Singapore, Wallhub is the supplier you can trust! We offer the most stylish and high-quality vinyl floors and carpet tiles that can make your home cosier and elegant. Should you require installation, we also have experienced in-house installers who can help guide you on how to avoid major mistakes when installing vinyl floors.
Aside from this, we are known for providing the best wallpapers in Singapore that can transform any area of your house to meet your standards. For more information on our outstanding products and services, feel free to schedule a consultation with us now.