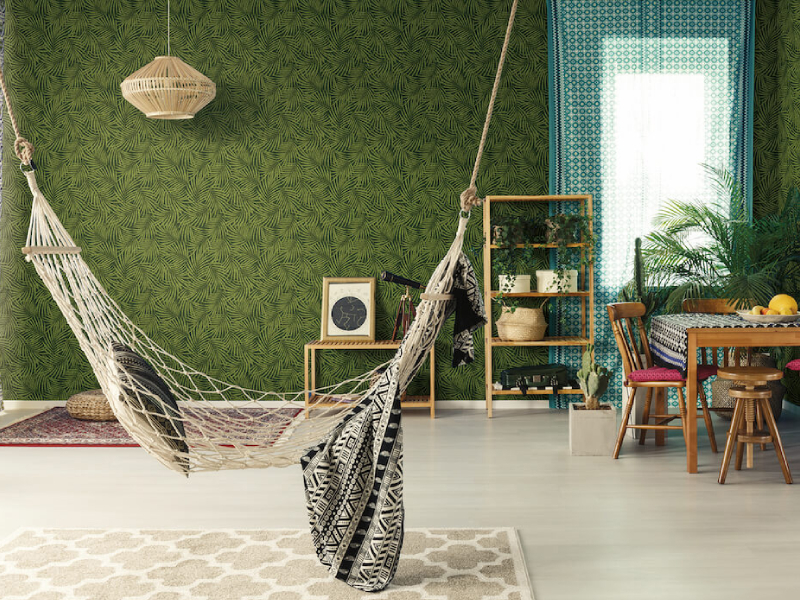 Transform your home from dull to delightful with a resort-style upgrade, creating an atmosphere of relaxation and enjoyment. If you want that luxurious vacation feeling all year long – free from booking fees and troublesome in-flight delays, opt for the stylish new trend taking over social media: Resort Style design! Wallpapers in Singapore can transform any living space into one full of marvellous comfort and charm, perfect for family life or stress relief after busy days.
Upgrade your home decor with inspiring ideas fit for a resort getaway! From luxe patterns to budget-friendly options, our wallpaper designs for living rooms are unique and perfect for recreating your dream getaway. Get ready – the perfect look is just one click away!
1. Jungle-theme wallpaper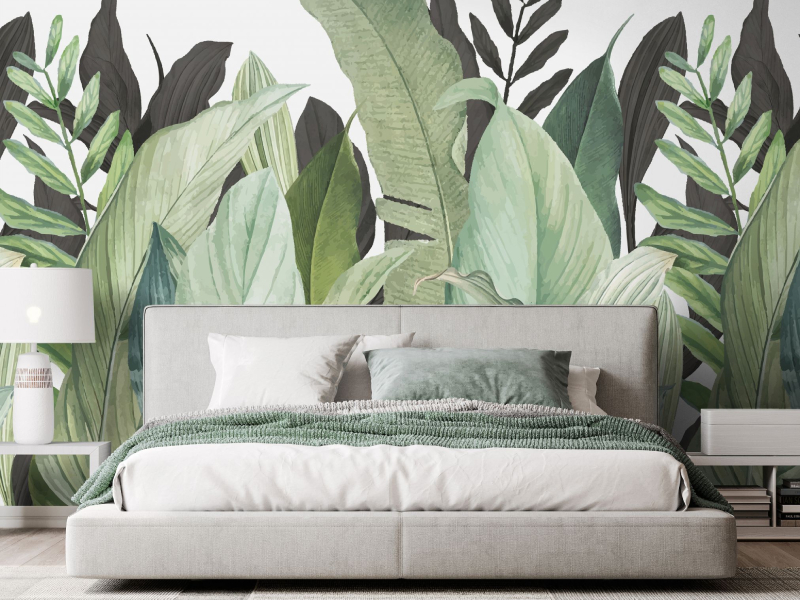 Looking to bring a wild touch to your home decor? Consider looking at jungle-themed wallpapers! From sweeping, breathtaking views of overarching palms and infinite greenery that envelop the walls to more minimalistic designs, such as delicate biophilic prints set above the bedhead, you could easily recreate the essence of the Amazonian rainforest in any room.
Don't be afraid of being too outlandish either – as designed murals also add an exciting dynamic without soaring beyond your comfort zone. Allowing nature takeover just a little bit through innovative wallpaper methods could be what you need to spice up the interior space in your abode!
2. Tropical wallpaper designs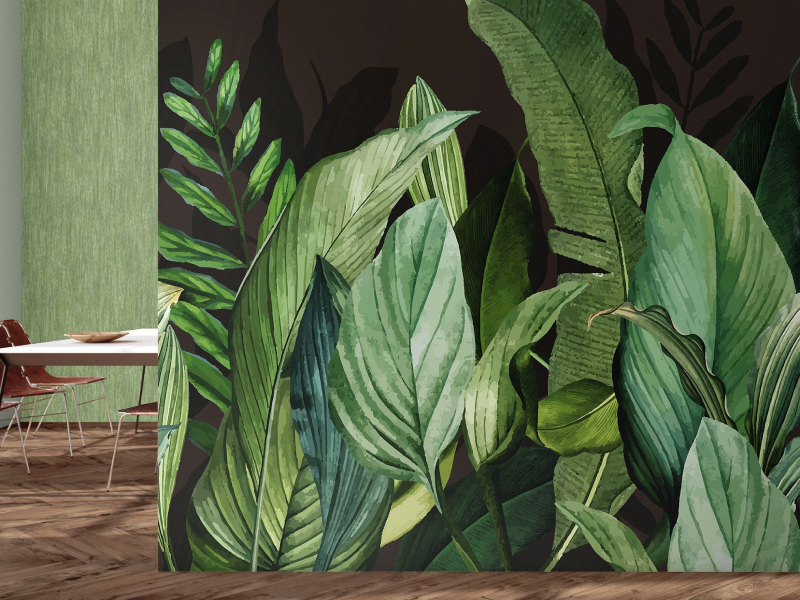 Give your home a beautiful and serene upgrade with tropical wallpaper designs! Whether you're looking to evoke the vibes of an exotic vacation or add some fun texture to your space, these wallpapers are sure to do the trick. For added effects, pair them with natural wood and rattan for that perfect resort-style look.
3. Coastal wallpaper designs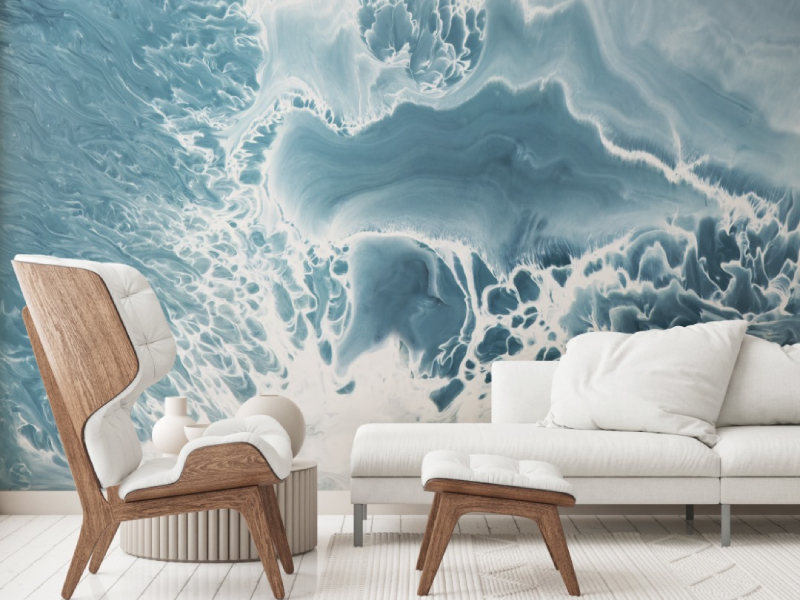 Is it time to reintroduce the calmness of the sea into your home decor? Look at tranquil coastal wallpaper designs to make your wish a reality! Refreshing and soothing tones brighten up any room with whatever aesthetic you choose.
Coastal wallpapers are a perfect way to incorporate natural wallpapers into your home. You may find more comfort in sparse seashell motifs. Or, bring the sunshine right in with seasonal beach scenes bursting with personality! Luxuriate in deep relaxation with wallpaper reminiscent of a resort retreat atmosphere.
4. Marble wallpaper design and marble murals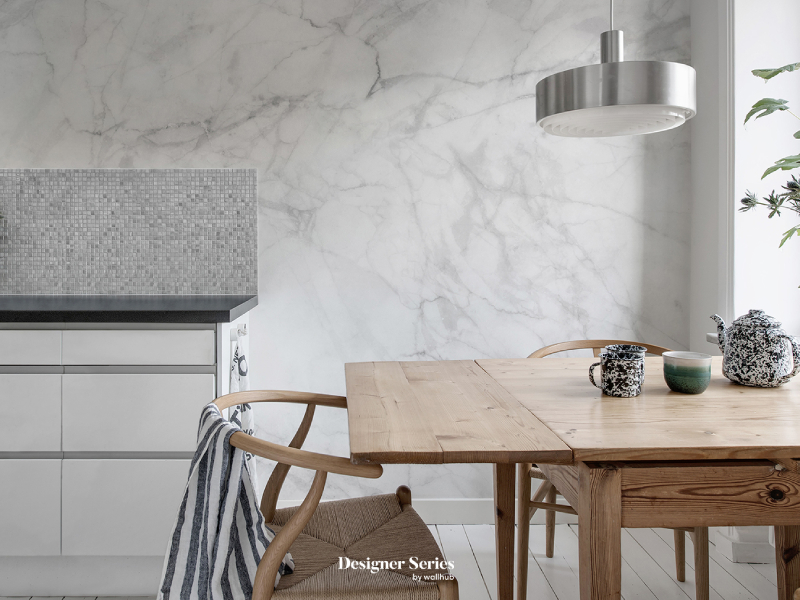 Elevate your space to the level of luxury that actual marble walls bring, with none of the expense. By indulging in faux-marble wallpaper or wall mural designs, achieve a timeless look without breaking the bank.
Get creative and impress friends when they see your stylish design choices – everyone will be perplexed about how you managed such a fantastic transformation! With easy installation options, there's no excuse not to try out this classic interior trend for yourself today.
Conclusion
A staycation is a perfect way to create a homely sanctuary while giving your daily life an exciting twist. Wallhub provides all it takes to bring in resort-style vibes and luxurious comfort minus all the hassle of decorating yourself! So why not give everyday living a much-needed upgrade today?
Transform your home with style, convenience, and affordability! Shop Wallhub's extensive selection of wallpaper now to experiment with different designs without breaking the bank. Explore our selection of luxury wallpapers to find the perfect design to suit your style. Visit our wallpaper shop for endless options for your dream home!