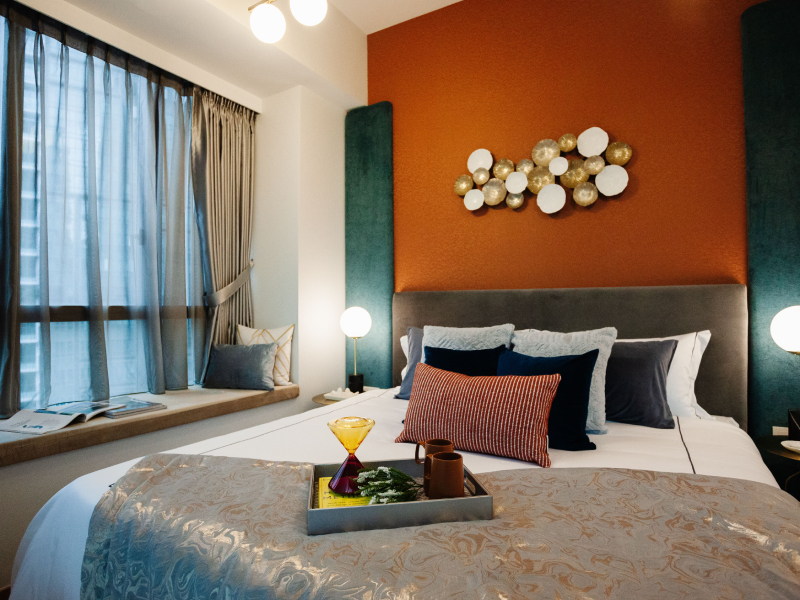 Wallpaper is a great way to add colour and style to your home decor. With so many different patterns and styles available, it can be overwhelming to choose just one. But why settle for just one wallpaper pattern when you can combine several to create a truly unique and personalised space?
In this article, we will share some tips for combining different wallpaper patterns in one space!
Choose a unifying colour scheme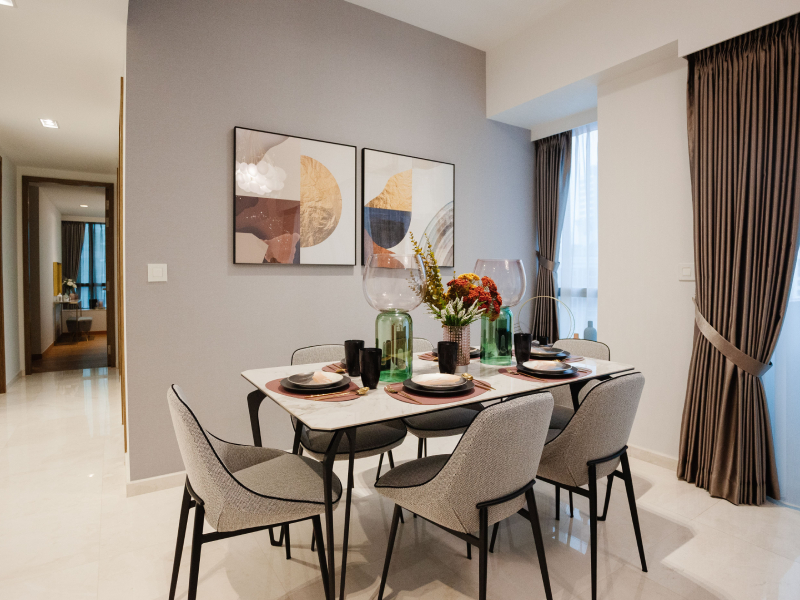 When using multiple wallpaper patterns in a single space, choosing a unifying colour scheme is important. This will help create a cohesive look and prevent the space from feeling too busy or chaotic. Start by selecting a dominant colour, then choose complementary hues for your other wallpapers.
Vary the scale of your patterns
Using wallpapers with different scales is an effective way to add visual interest to a space. Pairing a large-scale pattern with a smaller-scale one can create a sense of balance and harmony. For example, you could use a bold floral print for one wall and a subtle stripe or polka dot pattern for another.
Mix geometric and organic patterns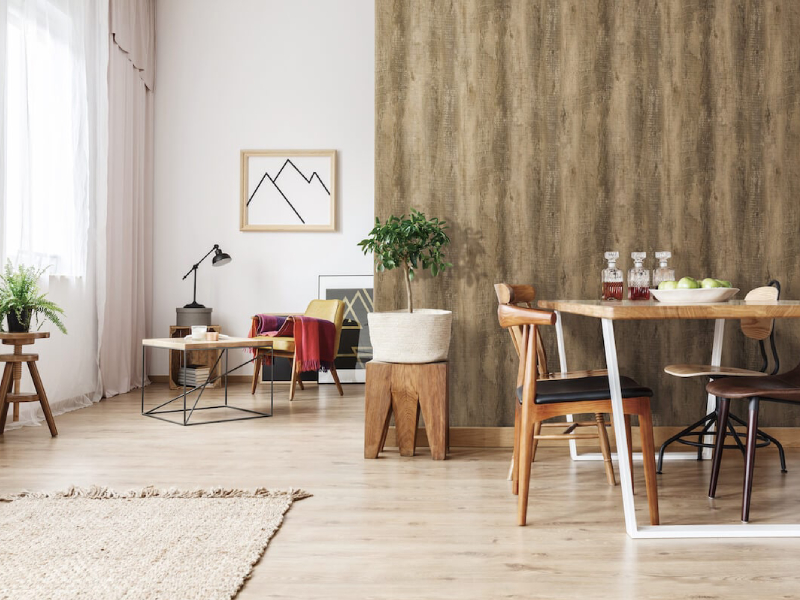 Combining geometric and organic patterns is a great way to add depth and dimension to a room. Geometric patterns, such as stripes or chevrons, can add structure and order, while organic patterns, such as florals or leaves, can add a sense of softness and natural beauty. Consider using a geometric wallpaper for a feature wall and pairing it with an organic pattern on an adjacent wall.
Use wallpaper to define zones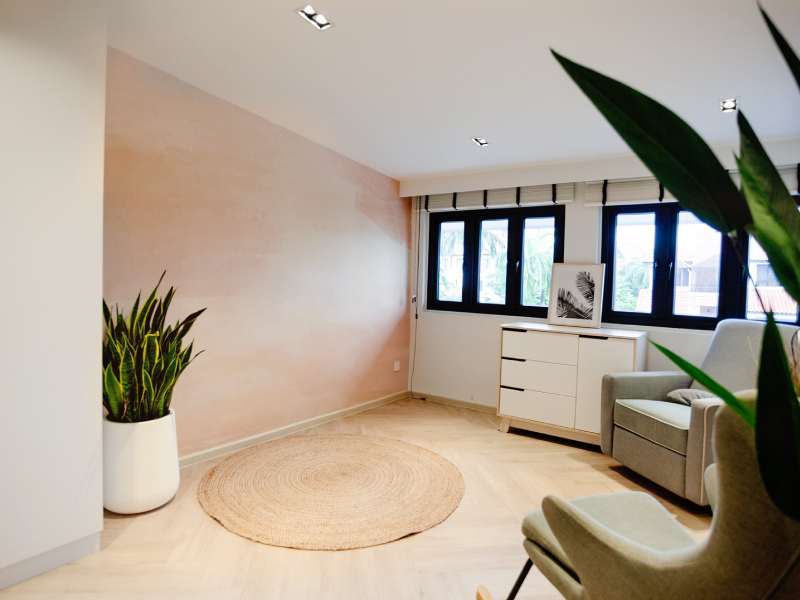 If you have an open-concept living space, you can use wallpaper to define different zones within the room. For example, you could use a bold graphic pattern to delineate a dining area and a more subdued pattern for the seating area. This can help create a sense of flow and continuity within the space.
Experiment with texture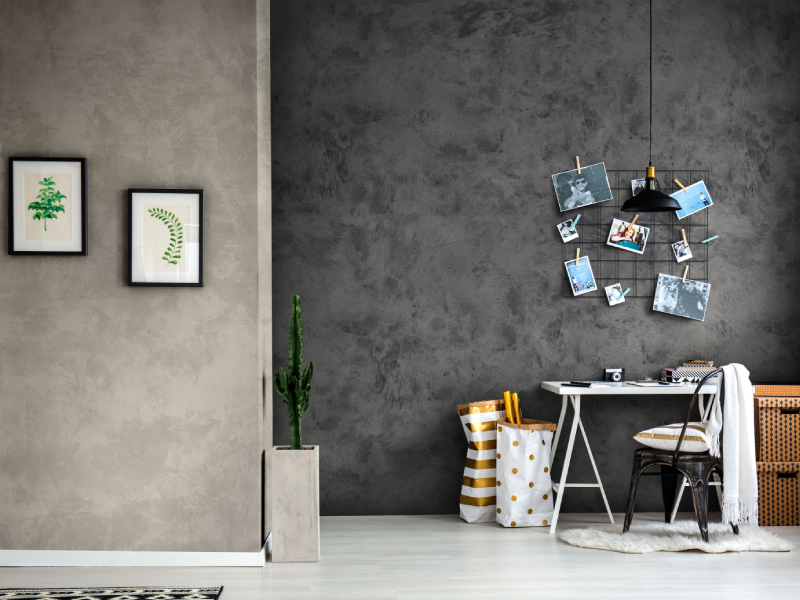 Using wallpaper with different textures can create a tactile and inviting atmosphere. Consider pairing a smooth, glossy wallpaper with a rougher, more textured pattern to add depth and interest. Wallpaper suppliers in Singapore offer a wide range of textures and finishes to choose from, so don't be afraid to get creative!
Layer patterns for a maximalist look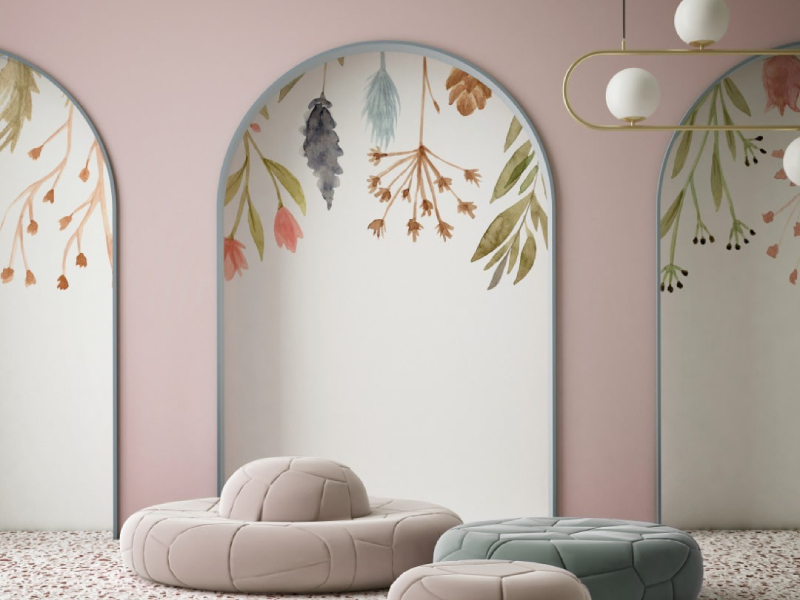 For those who love a bold and maximalist aesthetic, layering multiple wallpaper patterns is a great option. You can create a playful and eclectic look by combining patterns with different scales and colours. However, it's important to keep in mind that this approach can be overwhelming if not executed carefully. To avoid visual overload, choose a unifying colour scheme and vary the scale of your patterns. You should also take note of the tips on how to choose the right wallpaper pattern and colour for a space.
Conclusion
When it comes to combining different wallpaper patterns in one space, the possibilities are endless. Whether you prefer a subtle and understated look or a bold and maximalist one, there are endless options to choose from. As you begin your decorating journey, engage professionals who provide wallpapers in Singapore. With their expertise and knowledge, you can find the perfect wallpaper patterns to create a beautiful and personalised space.