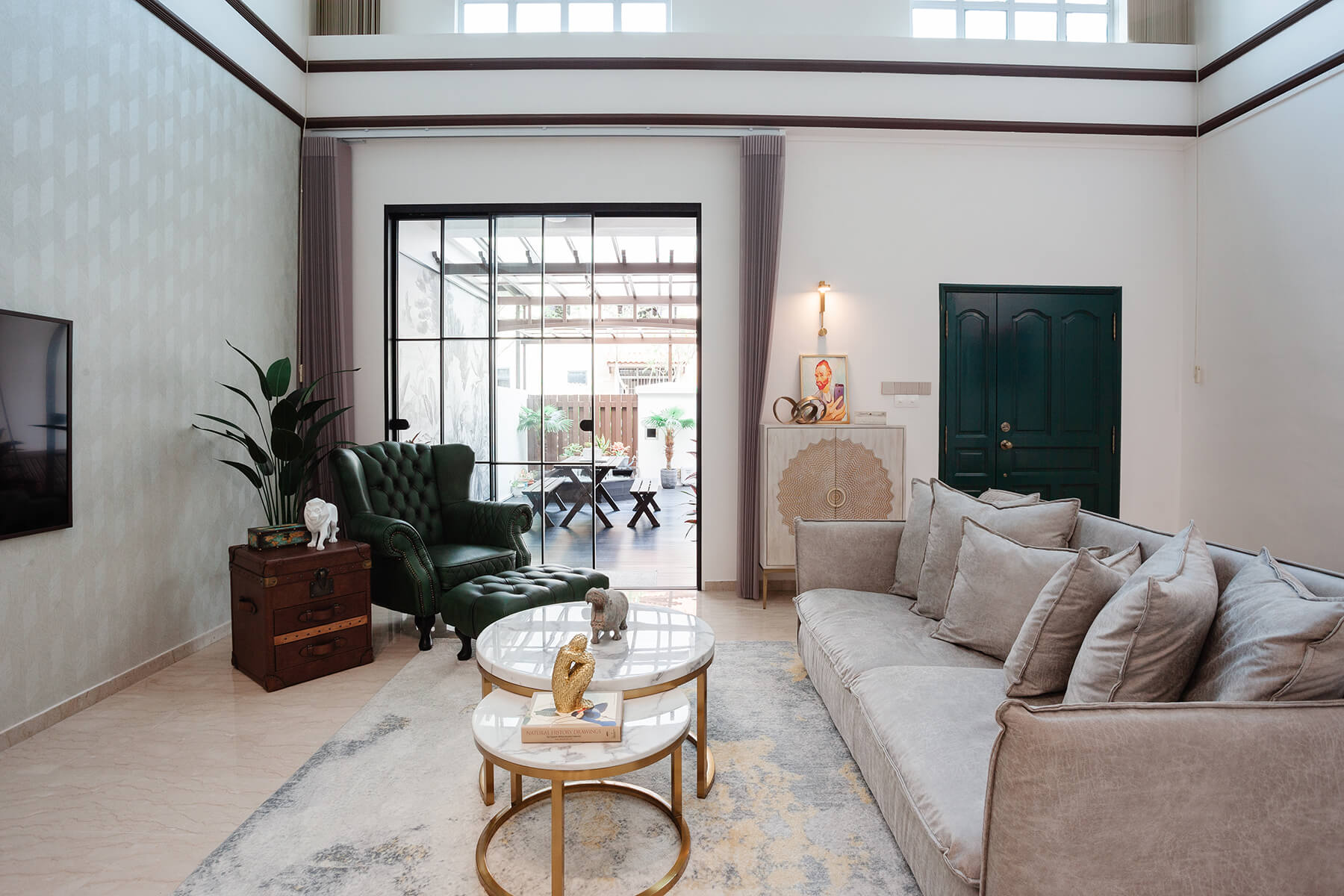 Designing and styling your new home can be quite a feat especially when you have an eclectic mix of unique pieces you want to include. Though every piece tells a story, often than not, it does take an eye for aesthetics to place them with the right pieces to tell a great story in your home.
Interior Designer, Nathan Koh, has recently found himself with a list of gorgeous furniture and decor. With his flair in design and his love for creating homes that are tailored to every client and site, he has designed a stylish British India home for Malminder and Simar.
Read on for more!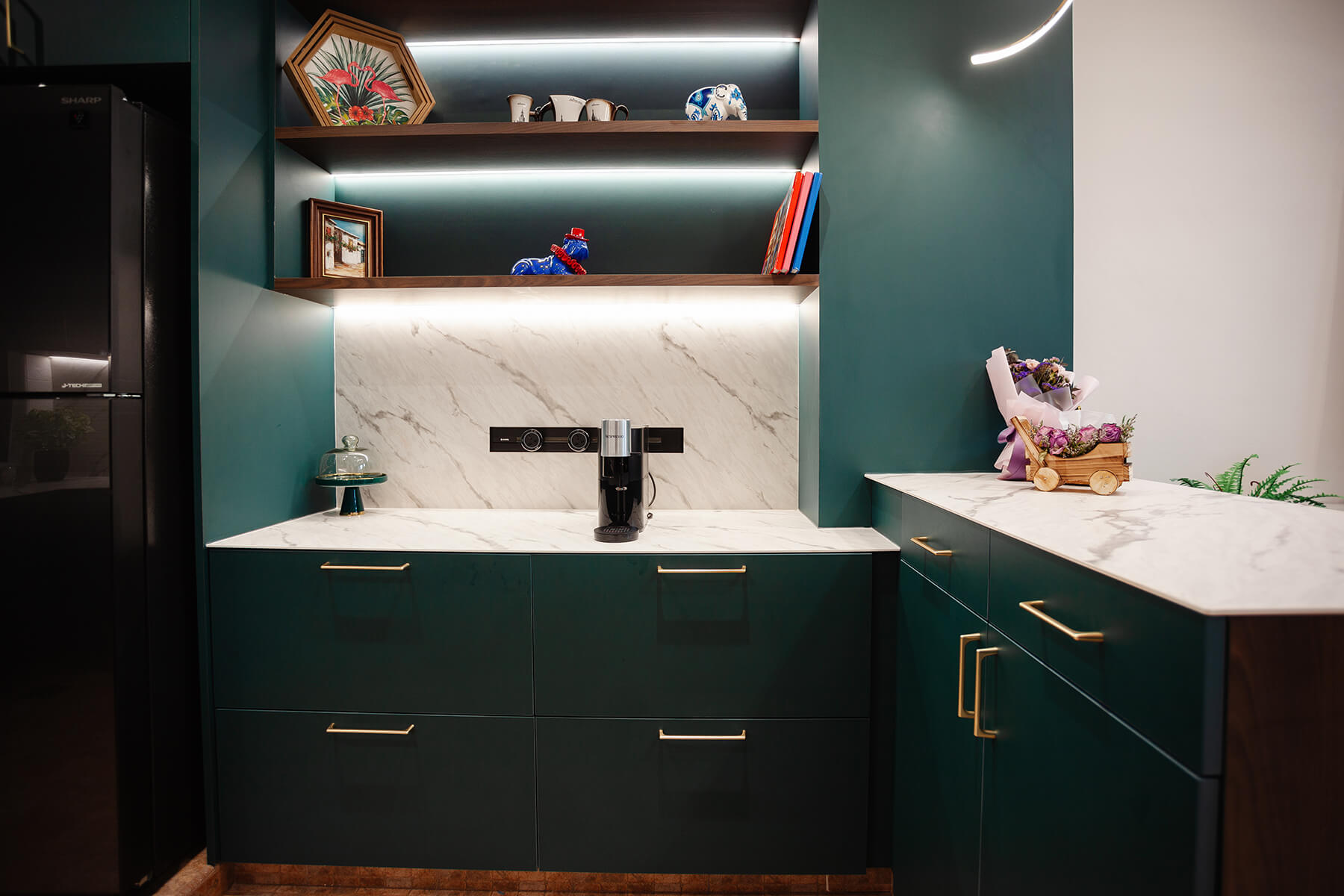 Wallhub: Hi Nathan, thank you for having us! Would you tell us a little about yourself, Aureus Interior Design, and your design philosophy?
Nathan: Hi, I am Nathan, the founder of Aureus Interior Design. I have a strong passion for Interior Design and enjoy incorporating or modifying my design based on what comes along as the projects progress. This gives each interior its unique character, as each site's conditions, progress and considerations are different.
In Aureus, we believe that each home or space should be designed & built upon the client's character, lifestyle & day-to-day habits.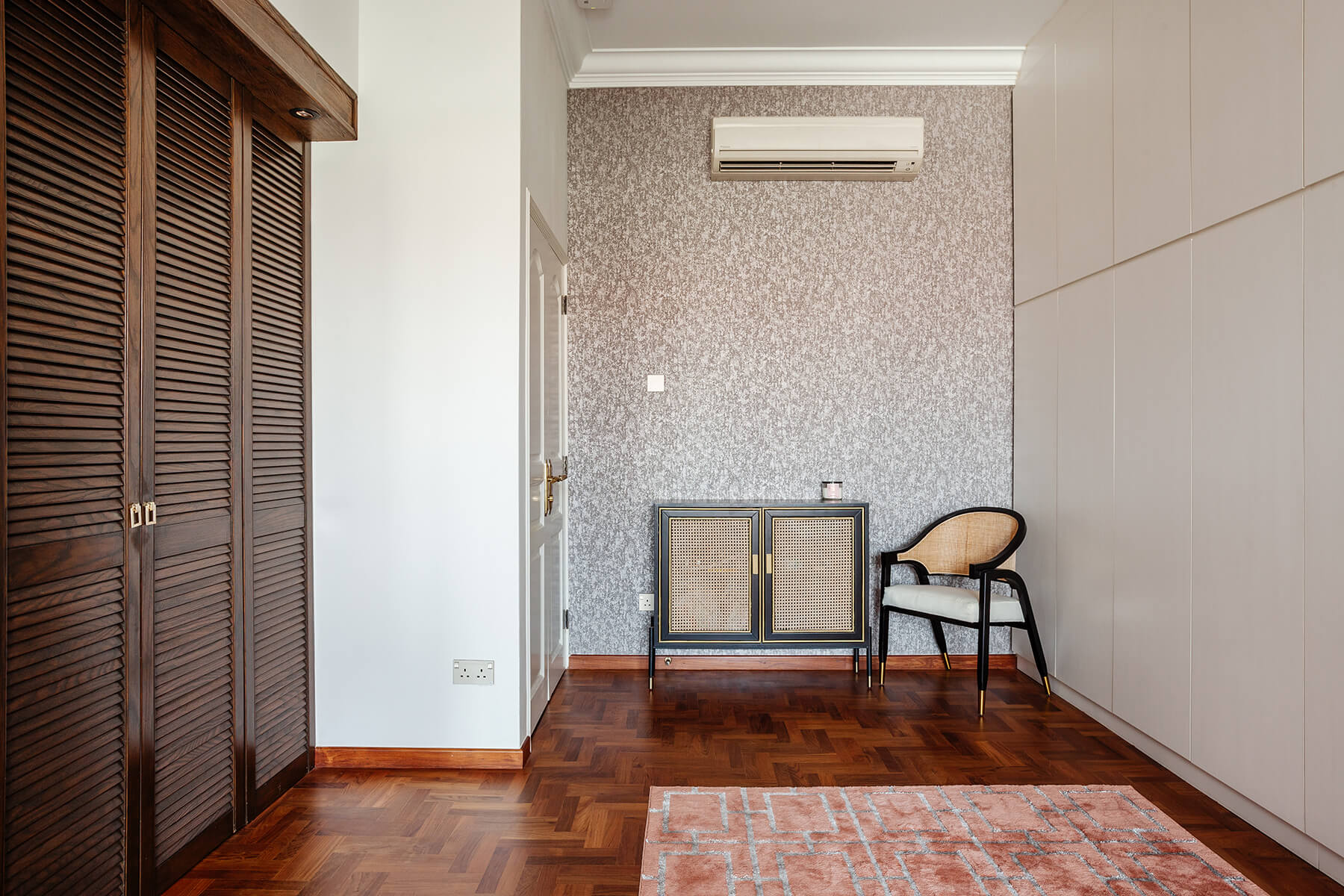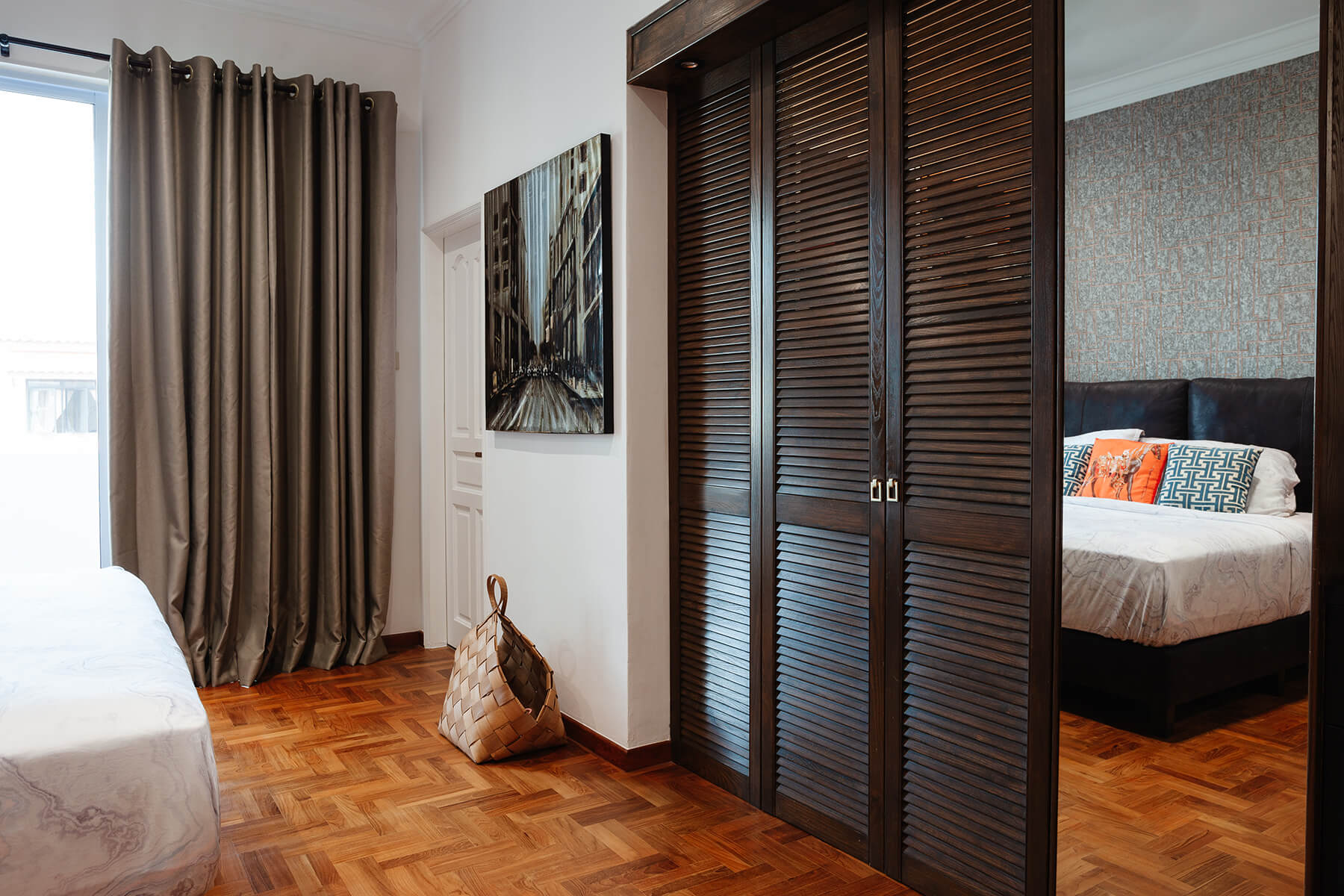 Wallhub: We love this British India home you have designed and styled for your clients, Mal & Simar. Do share with us how did the design concept come about?
Nathan: During my first meet-up with Mal & Simar, they had a list of items that they had bought and wanted to have in their new home. The list includes paintings, antique pieces, designer furniture, and even vintage trunks.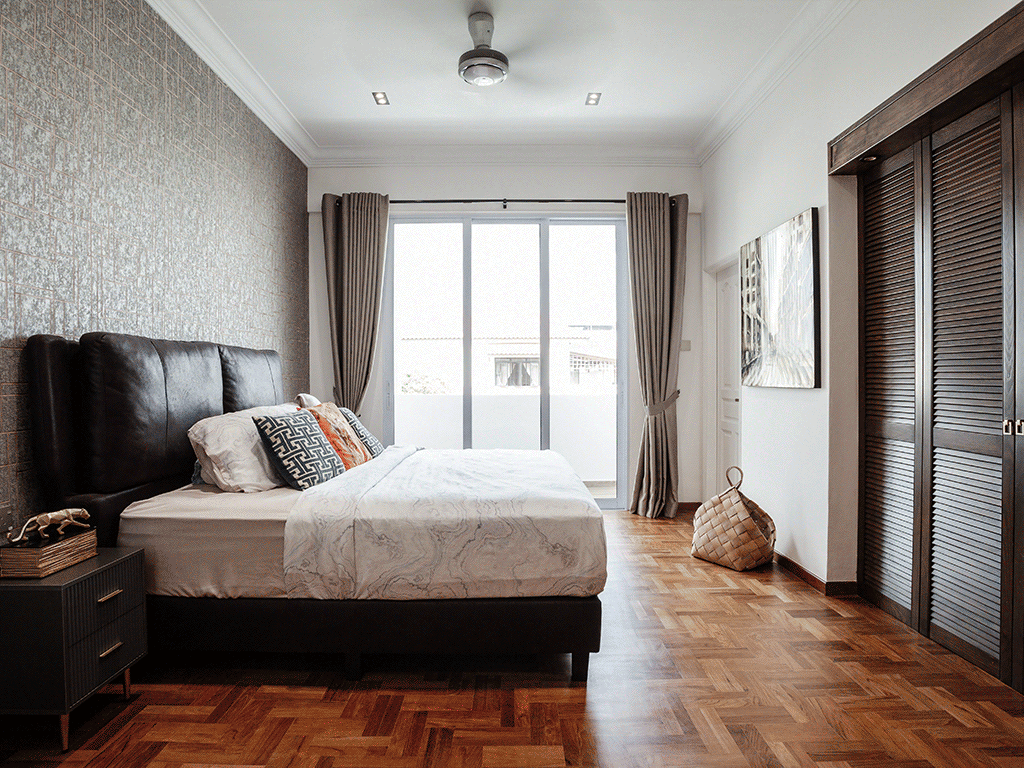 Nathan: Each piece of furniture & painting has a character of its own, so we started looking into a style where we can incorporate and showcase all of them in harmony. This is how we came to a decision of the British India style, where each piece of furniture in the house presents a well-travelled aesthetic of time.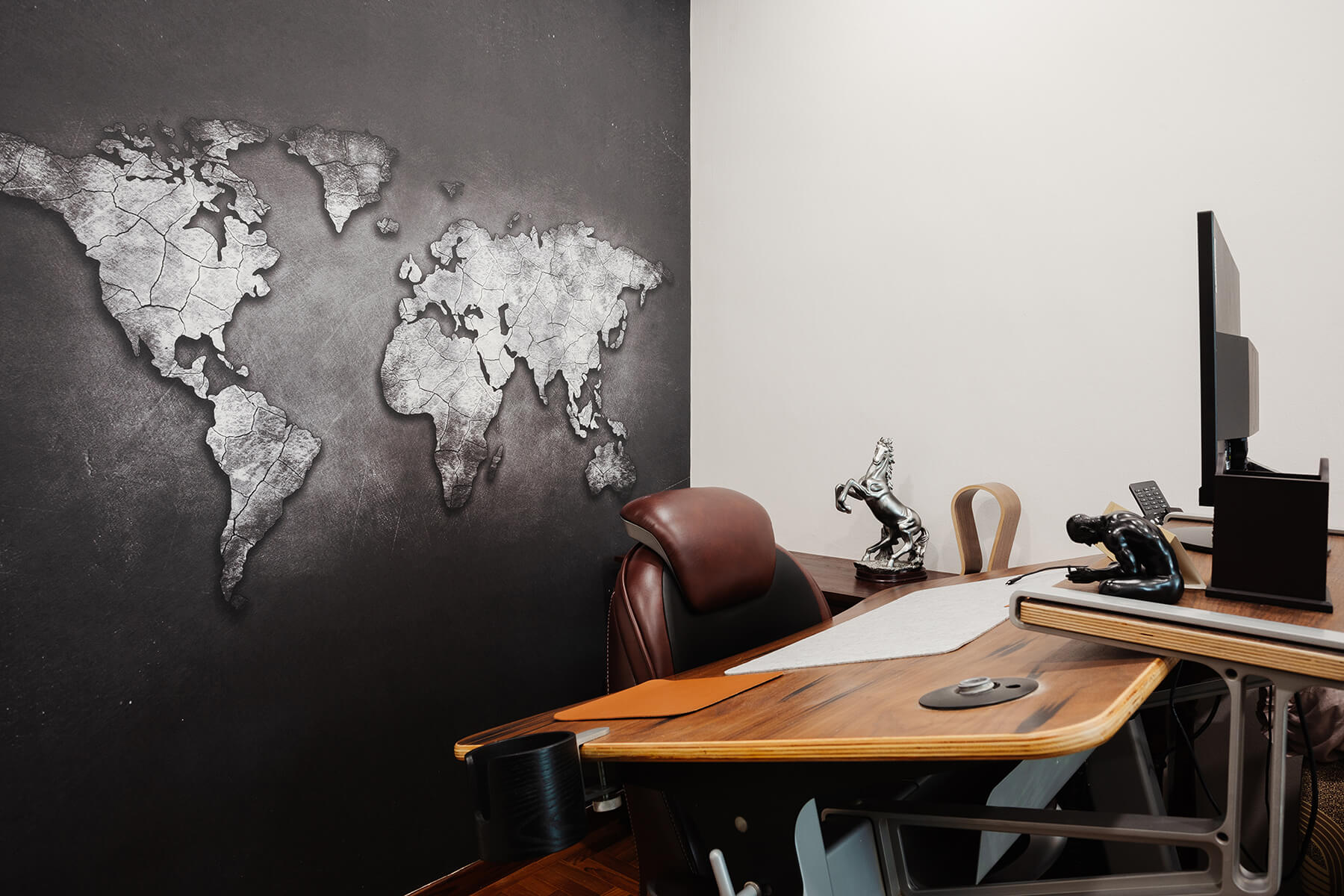 Wallhub: What were some of your key design challenges with this project? How did you overcome it?
Nathan: The first key challenge was actually to get all the unique furniture to work in harmony. On top of that, Mal & Simar have a special request, and it is to have a mural in a semi-outdoor area.
We were glad that we found Wallhub where Karen was able to propose the right product to fit into our design.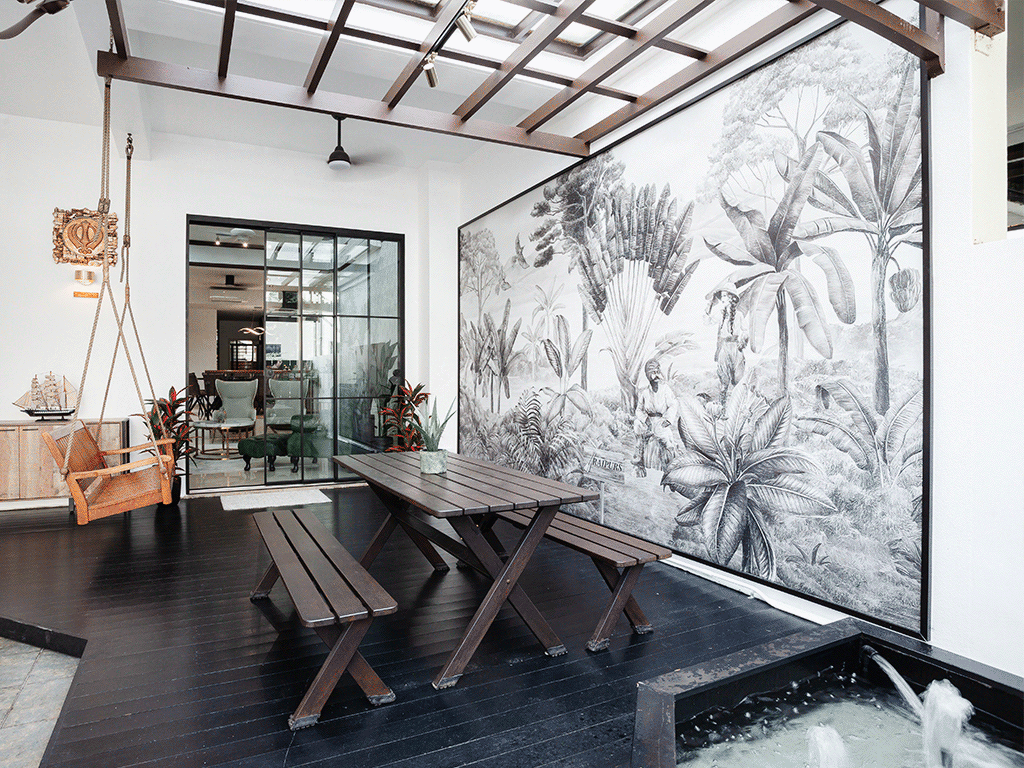 Wallhub: There are some gorgeous wallpapers installed on the walls, from the bespoke murals to the textured ones in the living and master bedroom! How did these wallcoverings change or play a part in your design?
Nathan: These wallcoverings certainly played a huge role in bringing the entire British India design alive!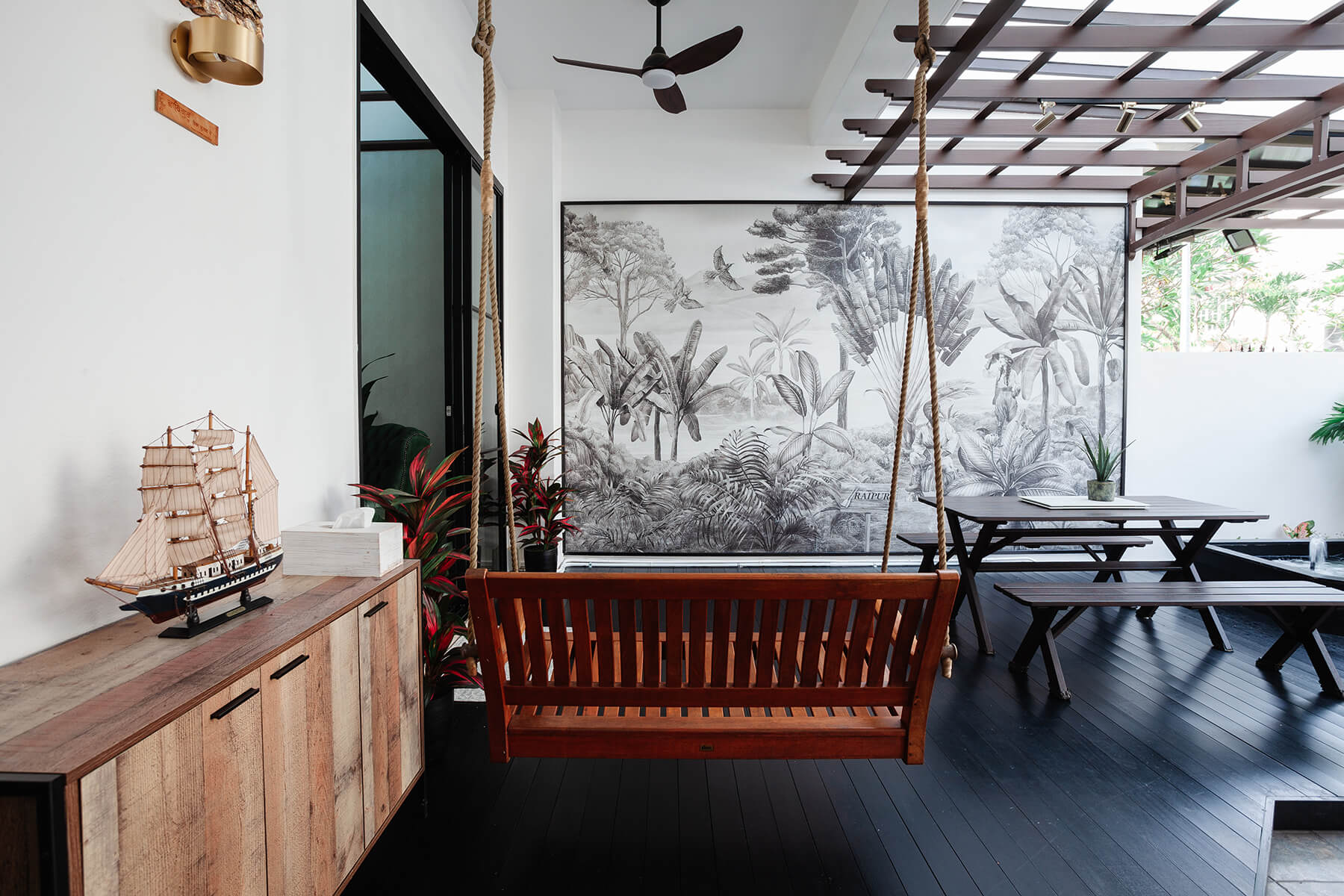 Nathan: When you walk through the main gate, you are being welcomed with a huge mural reflecting a time in the "Colonial Period" with palms, ferns and other natural elements as a backdrop. This blends in perfectly with the sound of the water feature & all the indoor plants we have on the patio.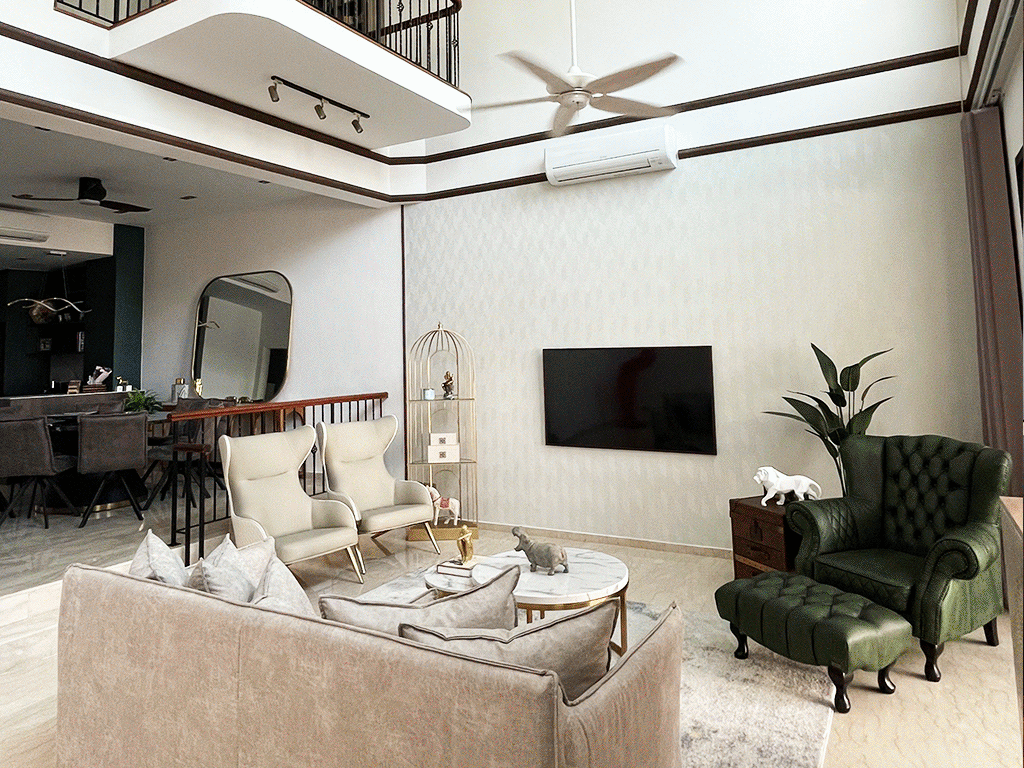 Next, while walking through the black lattice design sliding door into the living hall, we are being received by the high ceiling. The high ceiling is sub-divided into 2 spaces by 2 layers of dark brown trimming, and our eclectic fabric wallpaper from Wallhub just sits nicely underneath it as a beautiful textural base for our TV feature wall.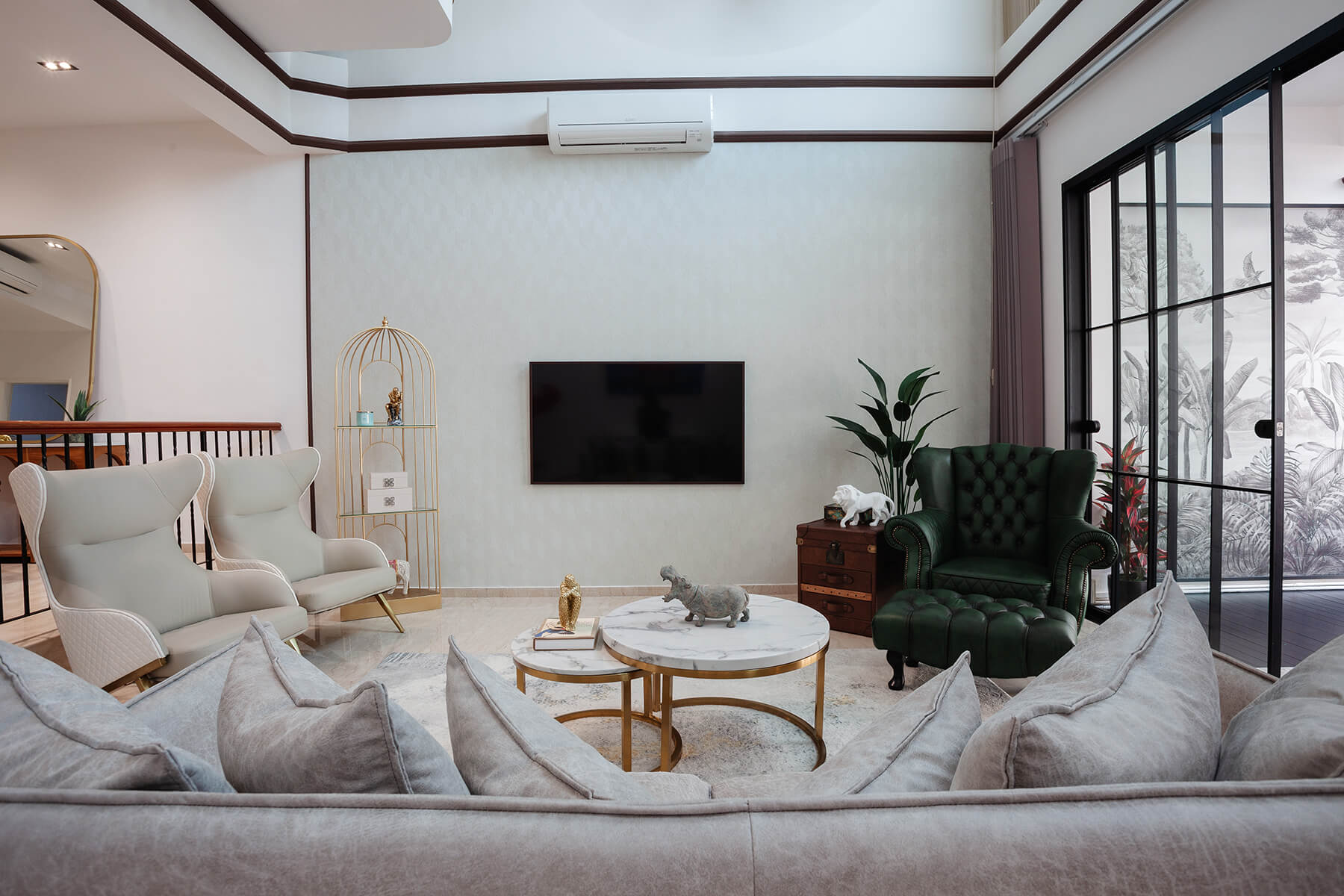 Wallhub: Tell us more about your experience with Wallhub!
Nathan: The experience with Wallhub was great! Our sales consultant, Karen, was responsive & resourceful. Installing a mural wallpaper in a semi-outdoor space has many challenges – one of which is the exposure to sunlight and heat that would rapidly reduce its lifespan. With the help of Wallhub, we managed to find one that would last well over time.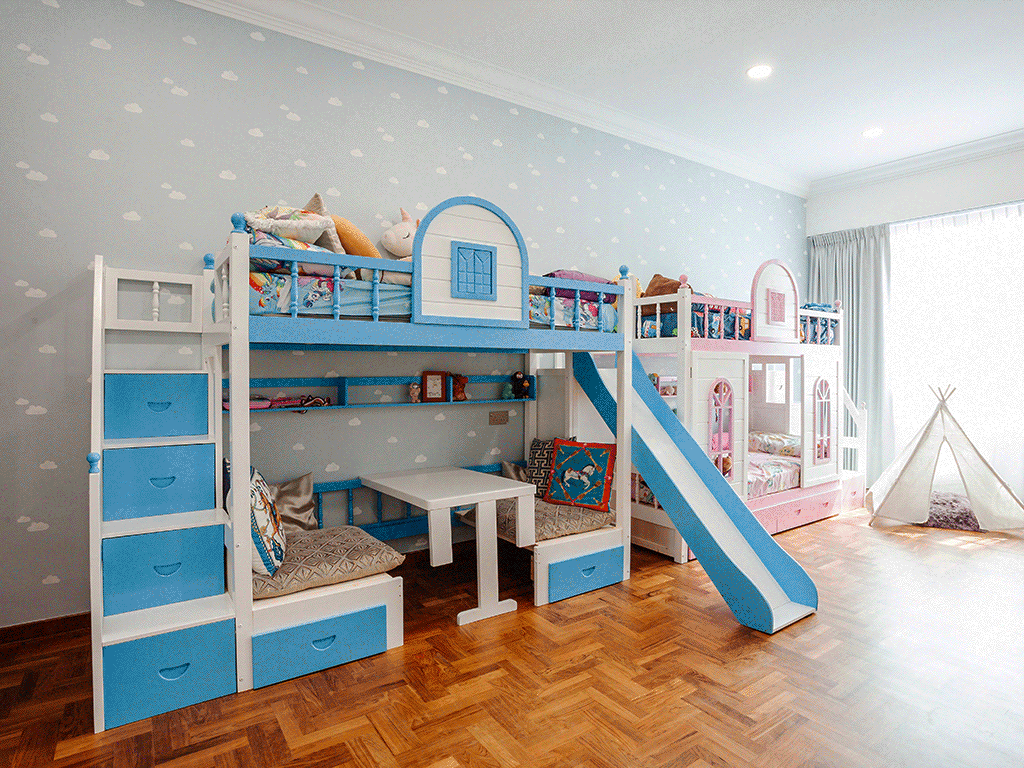 Wallhub: Thank you, Nathan, for sharing with us! It was lovely knowing that you had a wonderful experience with Wallhub. Would you have tips to share on pairing colours or unique pieces like you have done with Mal's & Simar's?
Nathan: Sure! Hope my two cents worth would come in helpful:
Pen down all the colours & pieces that you would like to have as part of your future home.

Do not be limited by the style you are looking at achieving, as this may eliminate some of your favourite pieces.

Trial and error with each colour and piece to see which will best match together in each space. You will be surprised how two very different pieces or colours can be a good match. Enjoy!
For more peeks into the lovely spaces of #homewithwallhub, head on over here!