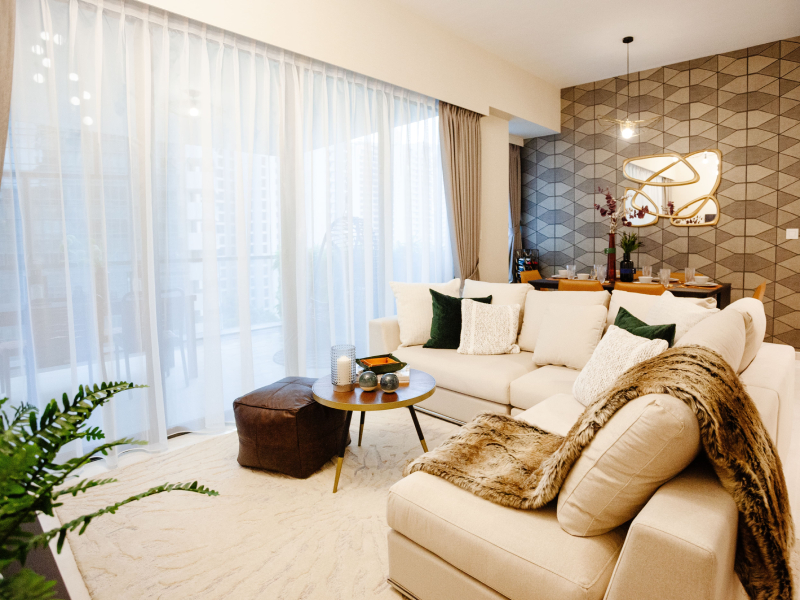 Homeowners looking to impress with their decor can always rely on feature walls to achieve their design goals. In particular, feature walls made from patterned wallpapers are most effective at infusing style and interest into any room without being overpowering. Thus, if you too would like to transform areas in your home with a feature wall but don't know where to start, fret not, for we have compiled a guide detailing how to do just that and tips on picking your wallpapers in Singapore.
Picking A Location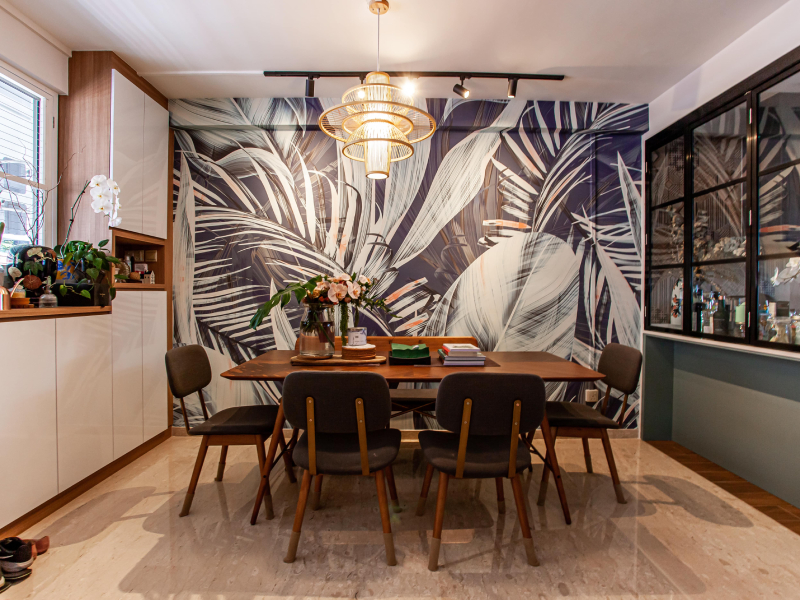 It may be exciting to jump straight into brainstorming your style options, but taking a step back and deciding where you will place your feature wall is essential. A feature wall serves as a room's main focal point, so it is vital to locate the perfect position where it will not be obstructed from view.
For the living room, a great place to start is around the dining table since it's more often than not already located in a central area. Putting your feature wall here will significantly enhance it. If you want the wall in your bedroom instead, look to the wall where your bed's headboard rests against. Like the dining table, this wall will more often than not already be the focal point of the room, so turning it into a feature wall is perfect for making it look more attractive.
Once you've decided where the feature wall will be, the fun part comes: picking out styles! Regardless of where you're placing your feature wall, the following style picks should serve as good inspiration for your needs.
Makeover a room with bold splashes of colour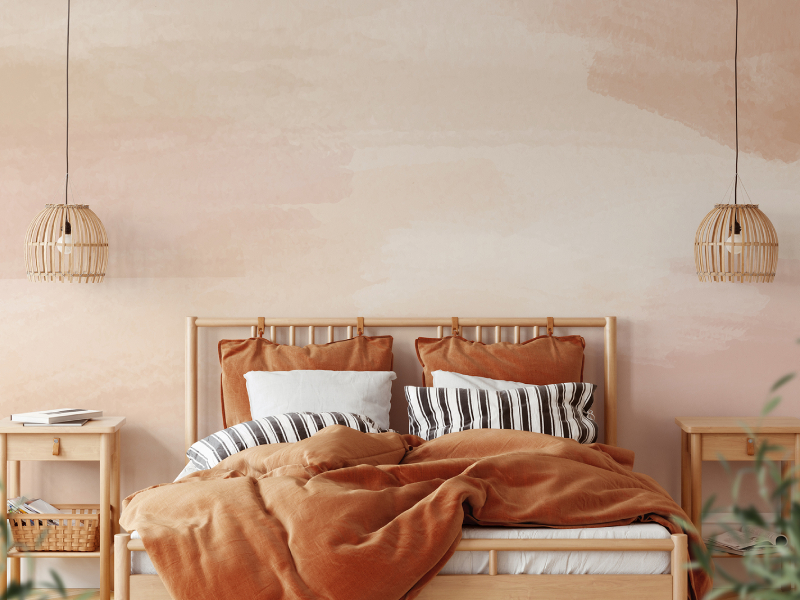 Want to experiment with colour but just enough without getting overboard? Then a feature wall is an excellent option to try out! Shades that you usually wouldn't consider can work exceptionally as feature walls. If you want to go bold for your feature wall, it's recommended to keep the rest of the room neutral. For instance, simple yet chic furniture paired with light-coloured flooring ensures your feature wall becomes the room's highlight and leaves a strong impression. If you decide to have a feature wall in your bedroom, there are plenty of wallpaper designs that you can experiment with as well!
Add a touch of industrial style to your dining room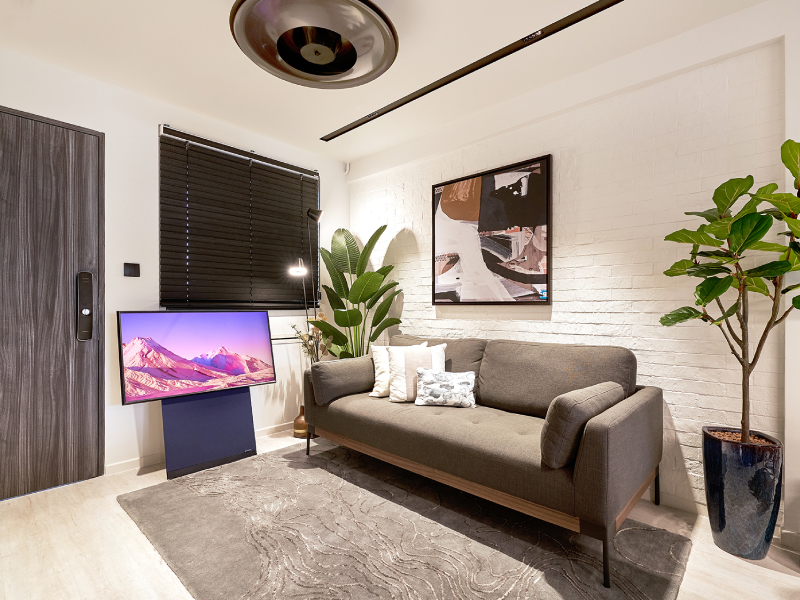 The industrial trend is something that won't ever go out of style, and natural walls, fittings, and features are the perfect fit for incorporating this look into your home. However, this is easier said than done when it comes to walls. Overlaying walls with wooden panels or stripping them back to brick can be time-consuming, expensive, and just plain difficult.
A more convenient and cost-effective option to rock that industrial trend would be to use a faux effect wallpaper to create a stunning feature wall. Wallpapers with a brick effect work fantastically in living or dining rooms, and if you need more warmth and style, opt for a classic terracotta shade.
Infuse lively botanicals into your bathroom or kitchen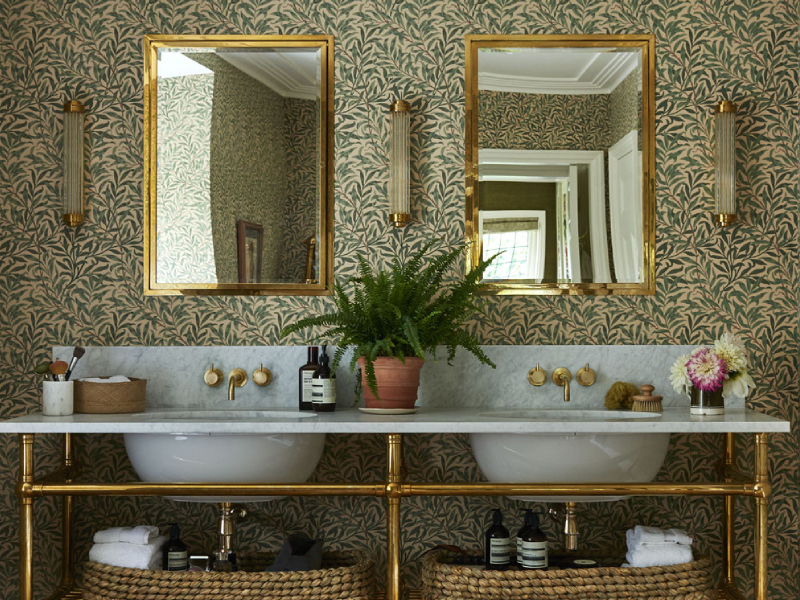 If you're keen on bringing a touch of the outdoors into your bathroom or kitchen, you can't go wrong with botanical-themed and leafy nature-inspired Japanese wallpapers. With their naturally occurring colours, these prints can instantly make a room feel bright, clean, and fresh — perfect for bathrooms and kitchens!
However, to ensure these rooms remain bright and open and prevent your wallpaper from clashing with the fittings, it's best to pick something with rich green prints on a white background.
Deck out your hallways with abstract prints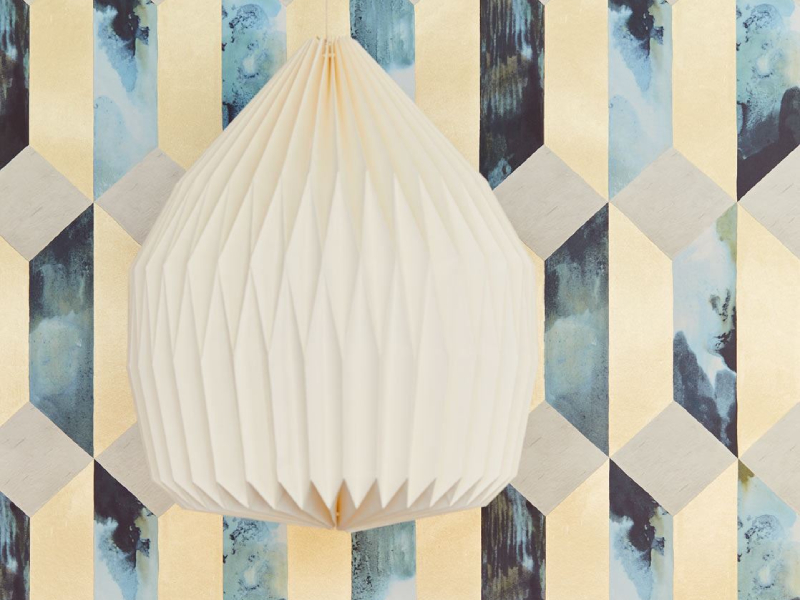 Geometric and abstract print wallpapers are great options for trying something different. Since an all-over abstract print could potentially overpower a room, limiting its use for a feature wall is a great way to bring this recurring trend into your home. Remember to keep the rest of the decor neutral to ensure the feature wall stands out first and foremost.
Conclusion
Although there are many ways to create a focal point in a room, making a feature wall is undoubtedly one of the best options that allow for greater creativity and flexibility while being cost-effective.