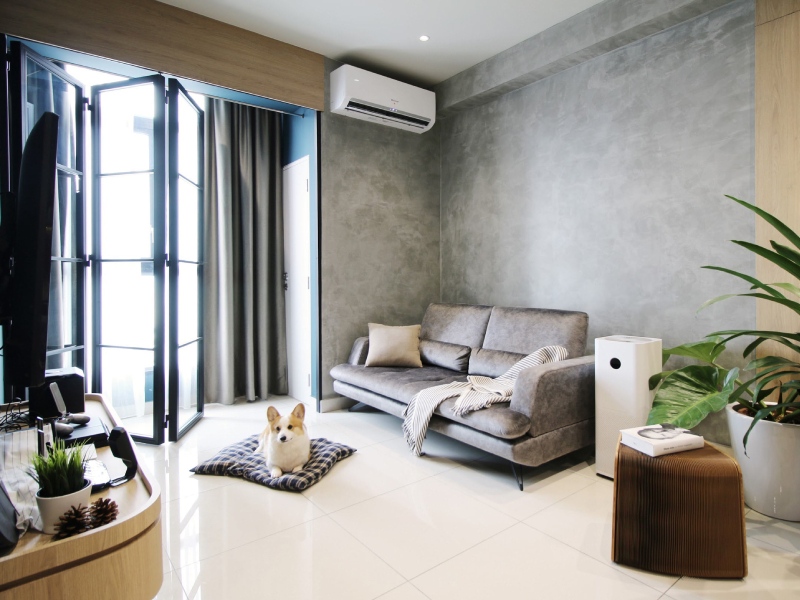 Like paint and wallpaper in Singapore, blinds and curtains can substantially change a room and bring significant benefits that may be easily overlooked during renovation. Often, when a house craves renovation, the solutions explored are fresh wallpapers or a revamp of the floor with vinyl flooring.
However, many homeowners do not realise that blinds and curtains are necessary for any makeover, as they add substantial value to one's home and softness, depth, atmosphere, and a punch of colour. They can even modify the room temperature and improve the house's overall energy efficiency.
That being said, it can sometimes be difficult to identify if blinds, curtains, or both are the way to go. Besides personal taste, you need to consider several factors to choose between blinds and curtains and which option can enhance the individual areas of your home. Read on as we share some ideas to help you decide between blinds and curtains to achieve the best overall look for each room in your house.
Bedrooms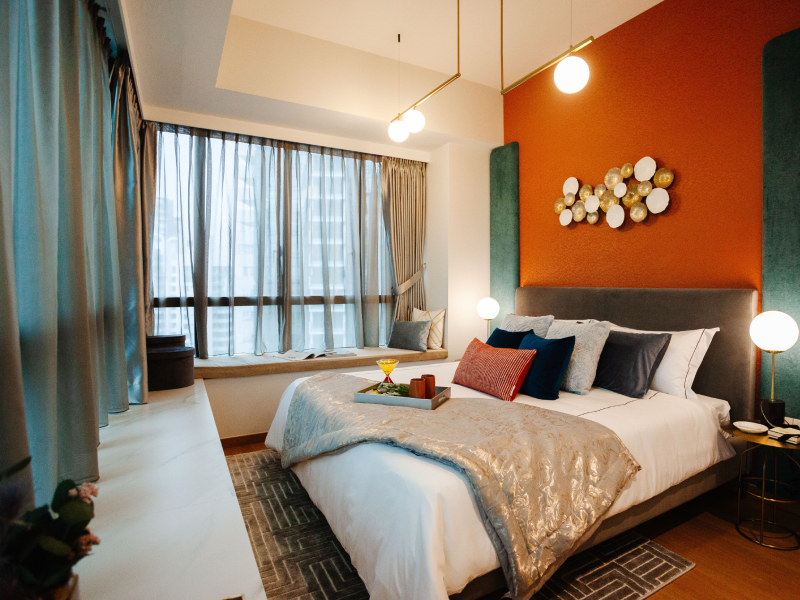 Traditionally, curtains are the ideal addition to bedrooms. However, these days, the use of blinds is becoming equally prevalent. If you have smaller bedrooms, you can add height and depth by mounting Roman blinds or timber a couple of inches below the ceiling to cheat your window up. This will make the ceiling seem taller, the windows look bigger, and the room feel brighter than before.
For nurseries, shift workers, or people who want to enjoy their sleep-ins and like the flexibility of a dark room, blackout curtains or roller blinds are an incredible idea. Consider putting curtains in your children's bedrooms, so they can make exciting hiding spots for the kids during hide and seek!
Living area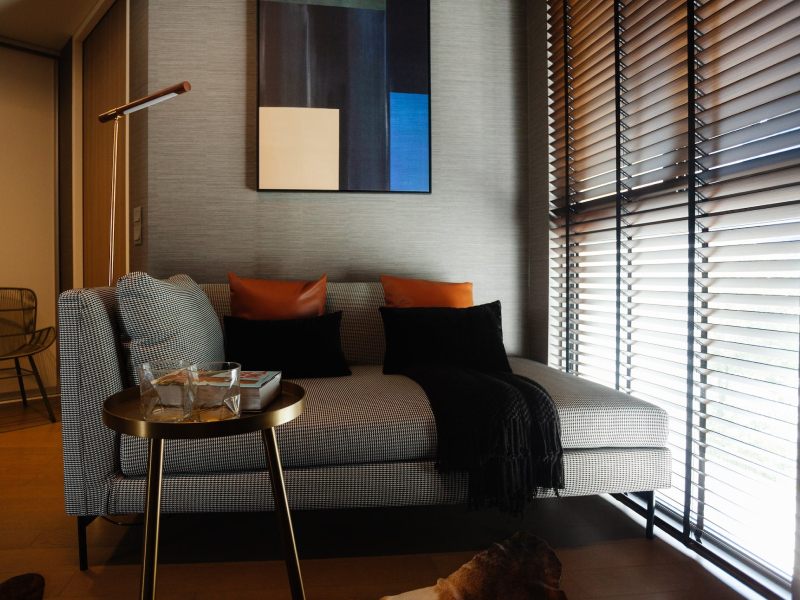 For the living area, curtains have always been the cosier and more homey choice, making the space quite decorative with an array of options to reflect any preference or style. However, with the increased flexibility offered by blinds, both curtains and blinds are now considered fantastic options for living areas that provide versatility in terms of function, look, and control over privacy, light, and energy-saving properties.
If you prefer a wider variety of fabrics and styles to choose from, curtains are a perfect choice for your living area and lounge, as they can match any décor and be dressed up with headings or padded pelmets. On the other hand, if your top priority is convenience, you should consider motorised blinds that will allow you to adjust the amount of light and privacy in your living area from the comfort of your seat.
Kitchen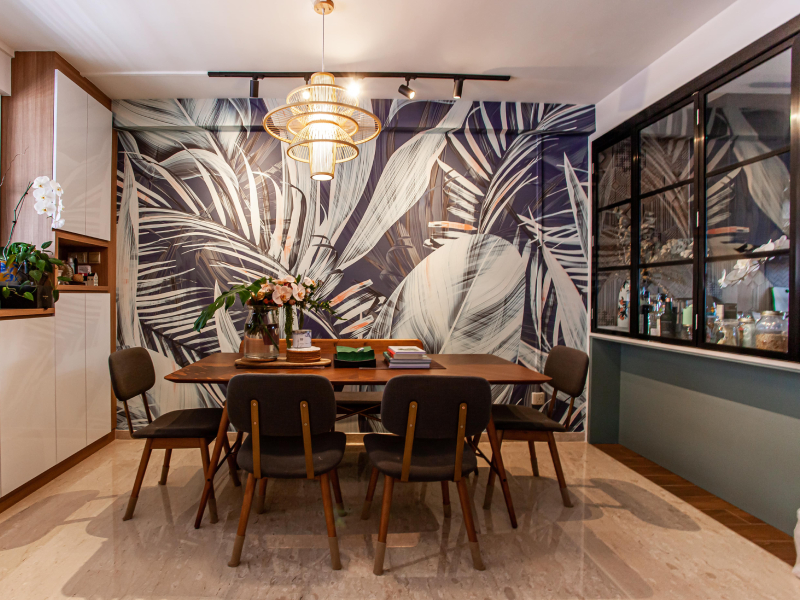 When it comes to the kitchen, it is important to choose a window dressing that not only looks great but can also stand up to the strenuous demands of the area. Generally, blinds are the better choice for this space since they are easier to use and clean if they get splashed from all the cooking and dishwashing.
The most popular option for the kitchen is Venetian blinds due to their maintenance-free features and versatility. Nonetheless, while blinds are certainly the preferred choice for kitchen spaces, modern kitchens can also look amazing with a sheer curtain to soften the connection between the outside and the inside area.
Bathroom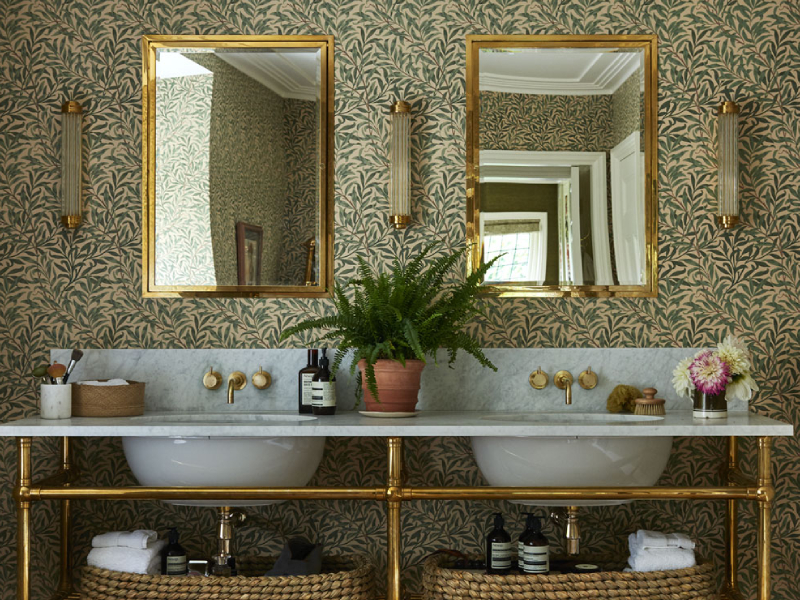 Just as in the kitchen, curtains are seldom used in bathrooms. However, if you want the best of both worlds without paying for both blinds and curtains, one of your best alternatives is Roman blinds. This blind combines the mechanism of ordinary blinds with the luxurious drapes prominent in curtains.
For bathrooms where curtain fabrics do not work but you want their style, Roman blinds are a great choice, as they are essentially limitless, with their finishes available in both a selection of fabrics and classic timber planks.
Conclusion
When choosing which blinds and curtains work best for each individual room of your house, you need to consider several factors, such as the room's look, size, privacy, illumination, and energy efficiency. These factors can assist you in making the best decision for each space in your fresher, more relaxing, and better home.
For the most high-quality custom blinds in Singapore, Wallhub is the supplier you can trust! We offer premium customised blinds that offer various benefits, such as being very easy to operate and clean, innovative, and suitable for almost every area of your house. Aside from custom blinds, we also provide fun and excellent wallpapers in Singapore that can level up your home renovation plans. Schedule a consultation with us today to learn more about our amazing products and services.