Are you looking for ways to spice up your little one's room with fun and sophisticated décor? If so, investing in high-quality wallpaper is what you need to do! Wallpaper in Singapore is an easy and affordable way to make a huge impact in any kids' room. It helps to reflect your child's interests and personality while improving their room's atmosphere at the same time. Wallpaper for children's rooms come in numerous patterns and designs.
From colourful and vibrant prints to exciting and playful patterns, there are plenty of great options to choose from. If you want to revamp your child's room or add a personality touch to their space, this article is perfect for you!
Read on to discover some of the most popular wallpaper trends that can transform your child's room into a stylish sanctuary.
Trend #1: Cartoon characters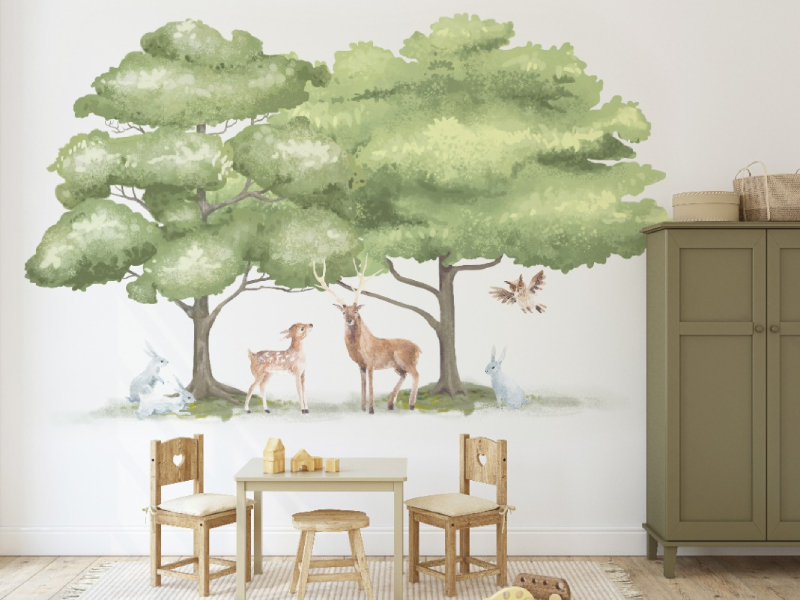 As kids grow up, they discover their individual preferences and interests, which usually manifests itself in the wallpaper they choose for their rooms. Boys may prefer cars, cowboys, and superheroes, while girls may gravitate toward dolls, princesses, and mythical creatures as themes for their wallpaper design. Parents have a great opportunity here to utilise wallpaper design ideas that reflect the individuality of their kids.
Children's room wallpapers are often designed particularly to inspire creativity in kids. As such, selecting wallpaper that captures their imagination and encourages creativity is important. Cartoon character wallpapers effectively do this, as they allow children to imagine their favourite characters exploring fantastical landscapes or flying through the clouds. For older kids, big-scale landscapes on quirky dream scenes can provide the necessary distractions from everyday stressors that interfere with their sleep. 
Trend #2: Geometric patterns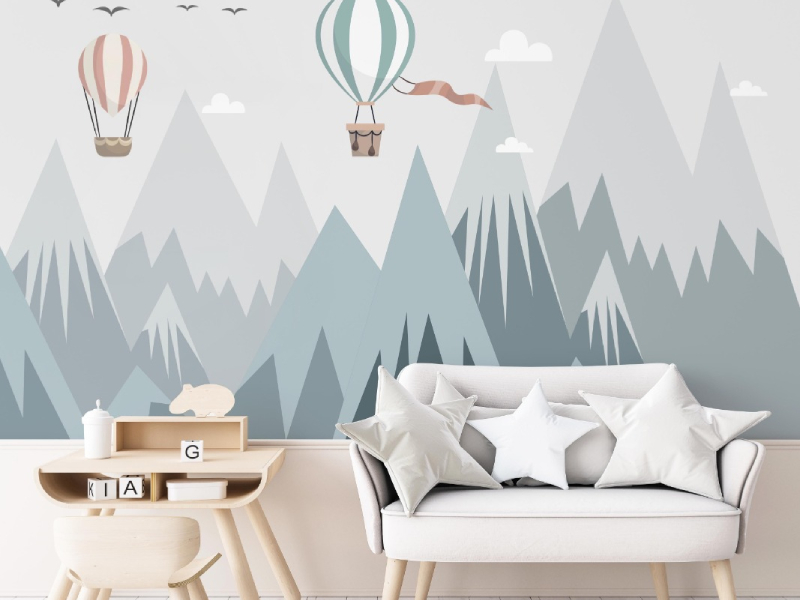 Generally, when children reach the age of three, they begin to explore their environment, crawling and walking into every corner of their rooms. To support the visual capabilities of your child at this stage, it is highly recommended to invest in wallpaper with imaginative or soothing motifs, such as letters, numbers, and geometric shapes. Bold geometric shapes are an increasingly popular way to add colour and real flair to a child's room without going overboard.
To provide your child with serenity and peace as they rest, choosing wallpaper with a more subdued and neutral palette, such as pastel colours, is best. While colours can create a stimulating atmosphere, it is necessary to maintain balance in order to prevent your little one from becoming overstimulated. Pastel hues pair beautifully with bold geometric patterns, creating an eclectic finish that is perfect for a child's room.
Trend #3: Floral motifs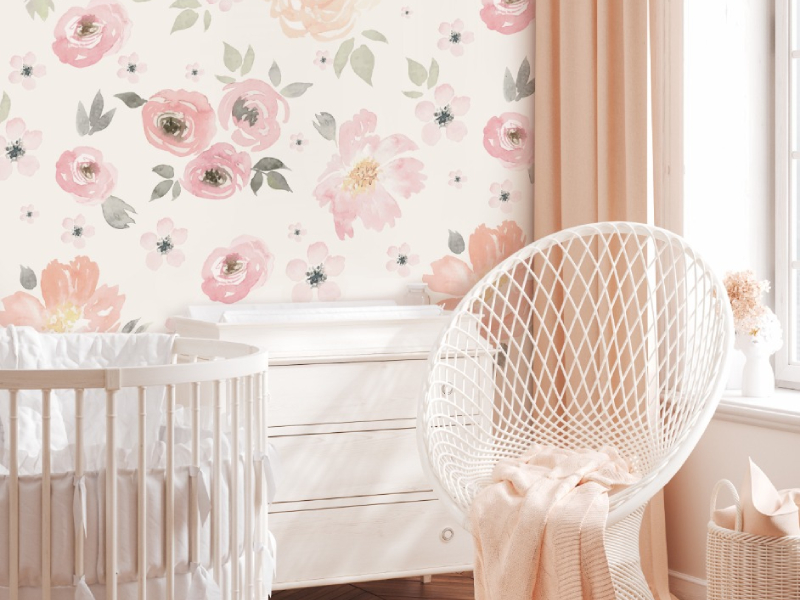 Children's room wallpapers featuring floral motifs are usually elegant and eye-catching, making a bold statement in contemporary and modern interiors. Vibrant colours like pink and red make these flower patterns especially appealing, while neutral tones like grey and white can complement them impressively.
Thanks to their refined aesthetic, tulips have particularly become the most popular subject of floral wallpaper. These flowers come in various colours, including all those you can naturally find in every bloom. On the other hand, daisies provide a more simplified appeal, making them ideal for wallpapers created with simplicity in mind.
Conclusion
Wallpaper never goes out of style, but some wallpaper trends are particularly more popular than others. If you are specifically looking for the latest wallpaper that will transform your child's room into a magical space for relaxation and creative thinking, the trends mentioned in this article are the ones you should consider adopting.
For aesthetically appealing and premium-quality wallpaper to upgrade your little one's room, Wallhub is the specialist you can rely on! We are a reliable wallpaper supplier in Singapore, offering a myriad of trendy wallpaper designs. We have got you covered, from your child's playroom to your bedroom! Aside from creative wallpapers, we provide other cost-effective home renovation solutions, such as carpet tile installation, custom blinds, fluted panels, and more. Feel free to contact us anytime for more information on our trusted offers.