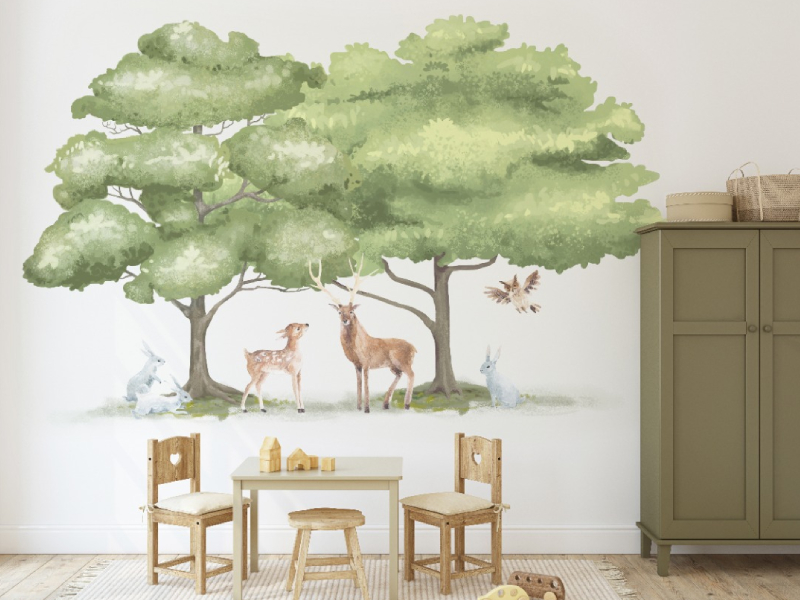 Using bold and playful wallpaper is a great way to create a fun and lively atmosphere in a child's playroom. Many wallpaper suppliers in Singapore offer a wide range of options that cater to different styles and preferences. For example, vinyl wallpaper is often a popular option for playrooms as it is durable and easy to maintain. On the other hand, some people prefer vibrant wallpapers with cartoons or patterns that fit their child's personality.
Read on as we explore bold and playful wallpaper ideas for you to consider when decorating your child's playroom.
Jungle and safari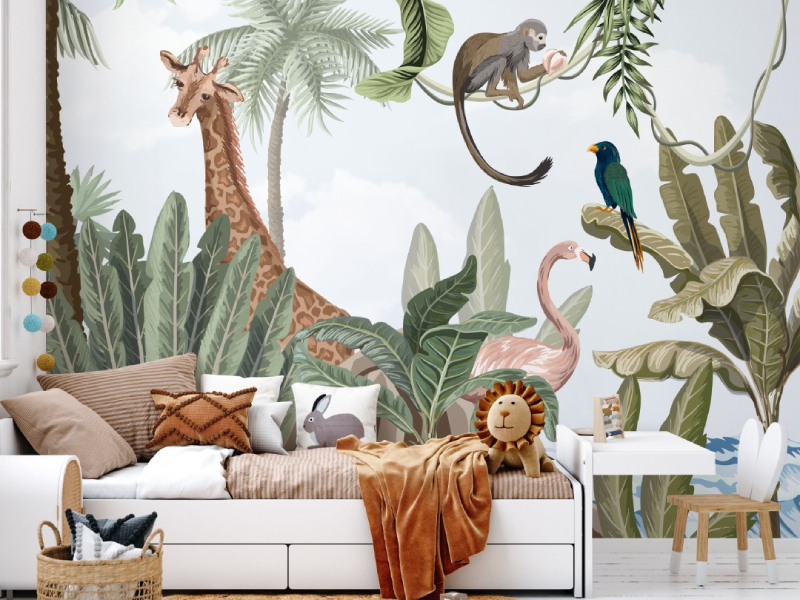 Creating a jungle or safari-themed playroom is an excellent way to ignite your child's imagination. You can use wallpaper that features animals like giraffes, zebras, and lions. Such wallpaper can create a lively atmosphere, making the playroom feel like a jungle adventure.
To add more depth to the theme, consider using textured wallpaper or grasscloth wallpaper. Pairing the wallpaper with green or brown vinyl flooring can make the playroom feel more cohesive and immersive.
Cartoon and animation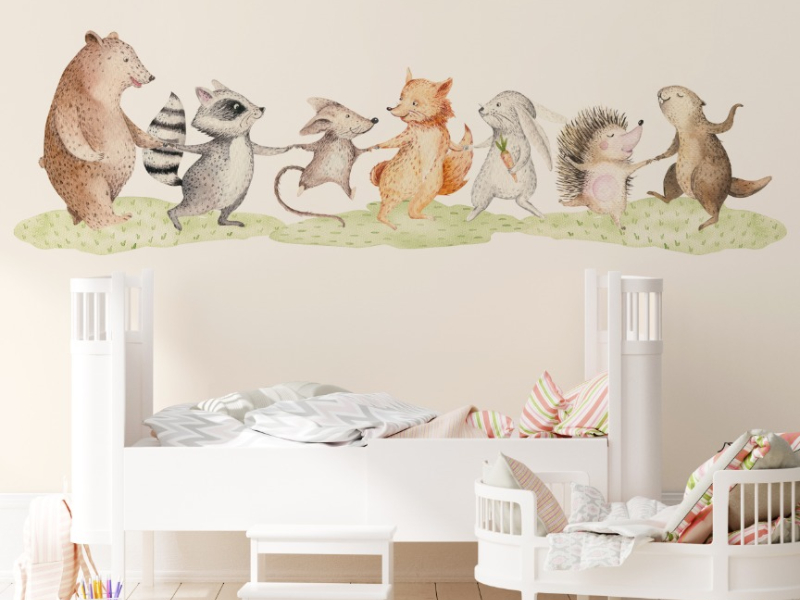 Using cartoon characters as a wallpaper theme is a fun and exciting way to make a child's playroom more playful. Wallpaper that features your child's favourite characters can make the playroom feel like a part of a larger imaginary world. Use bright colours like red, blue, and yellow to create a bold and lively atmosphere.
Geometric and abstract patterns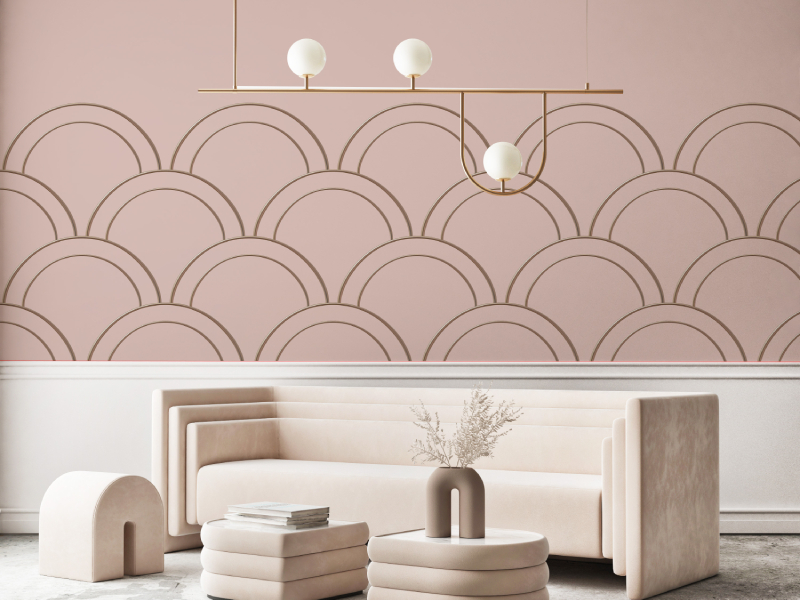 Geometric and abstract patterns can create a modern and playful look in a child's playroom. Wallpaper featuring triangles, squares, and circles in bold colours can add depth and dimension to the space.
This theme is ideal for parents who prefer a gender-neutral playroom. To balance out the boldness of the wallpaper, consider using vinyl flooring in a neutral colour such as grey or beige.
Pastel patterns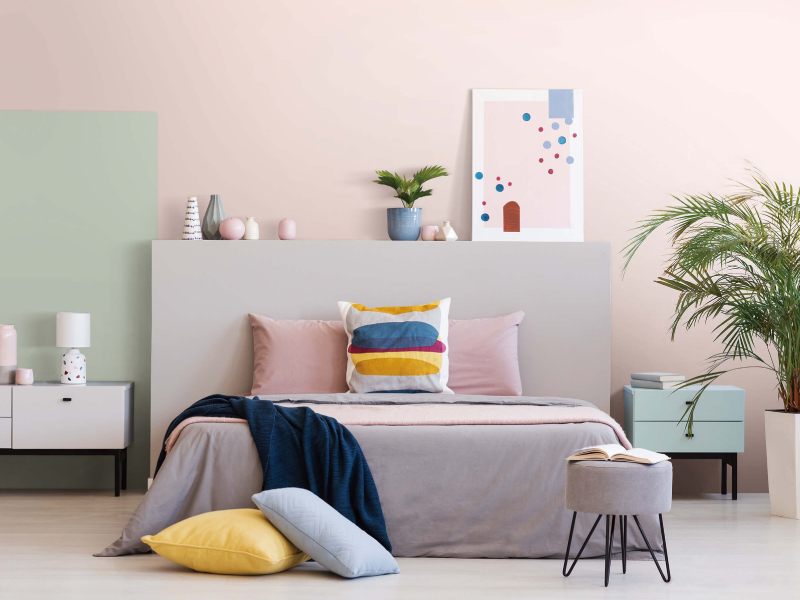 Pastel patterns can create a cheerful and relaxing atmosphere in a child's playroom. Walls, furniture, and accessories can all be decorated in soft pink, blue, yellow, and green tones. These patterns can include polka dots, stripes, or even floral designs.
There are many ways to decorate your home with pastel wallpapers. Pastels are great for creating a playful atmosphere that encourages creative thinking and imagination while also providing a sense of tranquillity and relaxation.
Interactive wallpaper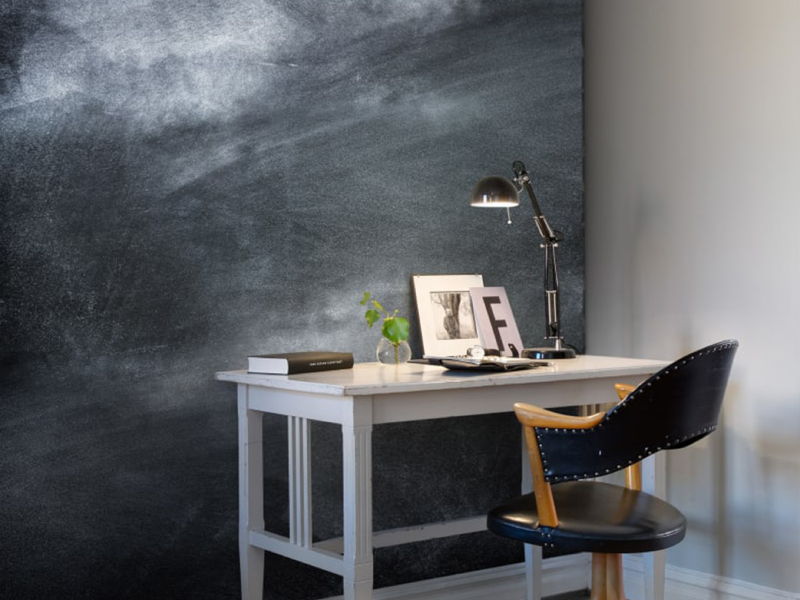 Interactive wallpaper is an exciting new trend in home decor that can make a child's playroom more engaging and interactive. Such wallpaper features interactive elements that can keep children entertained for hours.
For example, some interactive wallpaper comes with removable stickers that can be used to create different scenes and characters, or blackboard wallpapers children can write on and erase. These attractive wallpapers can also help stimulate the child's creativity and imagination.
Conclusion
Using bold and playful wallpaper in a child's playroom is an excellent way to spark your child's imagination and make the space more engaging and fun. Whether you opt for a jungle and safari theme or geometric and abstract patterns, the key is to make the playroom feel lively and immersive.
At Wallhub, we offer an array of wallpaper selections that are suitable not only for children but for adults as well. We also offer custom blinds, carpet tile installation, and more! Do not hesitate to contact us today to browse our complete collection.