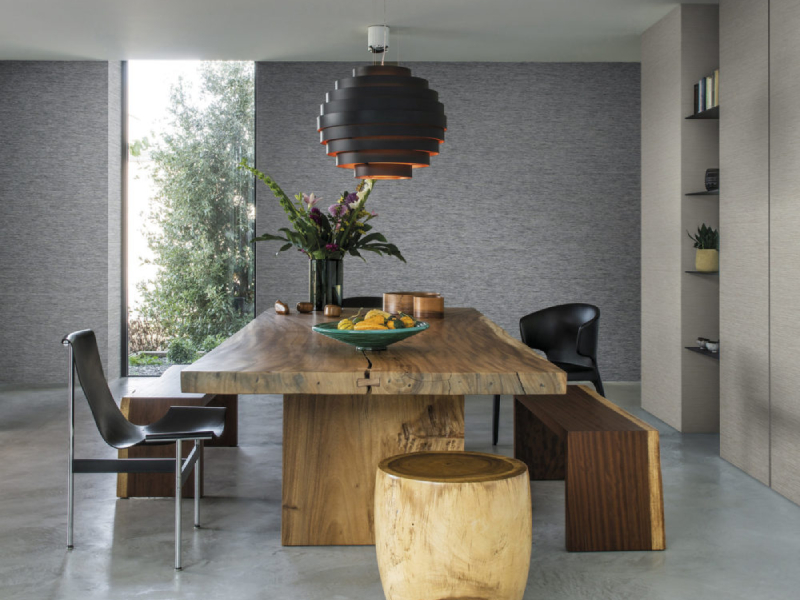 At present, neutral aesthetics have become a massive trend in home design, with white and grey wallpapers in Singapore playing a significant role in this look. By going with neutral-coloured wallpapers, you now have a blank canvas that you can personalize as you see fit; you don't necessarily have to let the white or grey tones dictate the design of the rest of the room.
White and grey wallpapers can give off a rather 'cold' feeling depending on the surrounding accessories. Hence, it's vital to consider how to offset this and add some warmth to the design. After all, creating a cosy and lived-in look with a homely atmosphere is much more preferable than making your residence look like a show home. Below, we share tips on how white or grey tones can work as the heart of a room's design with plenty of warmth.
For White Wallpaper
1. Go for a monochrome look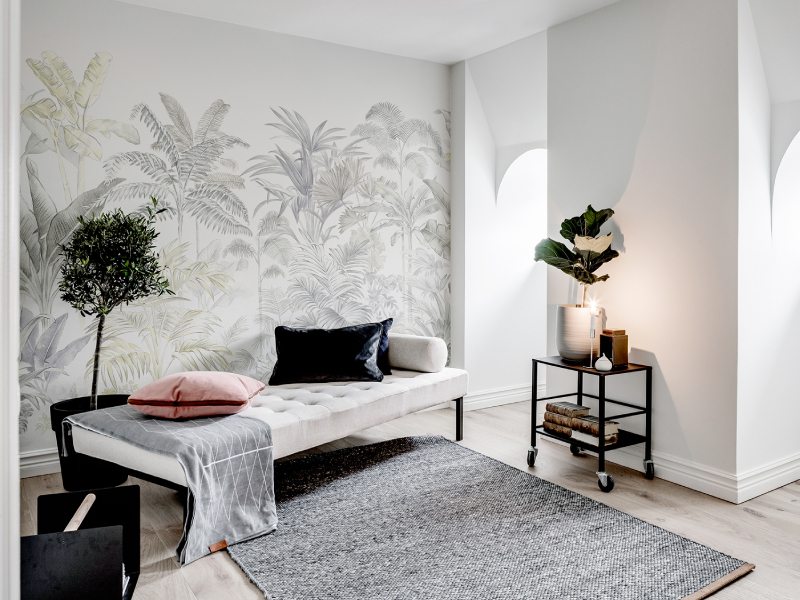 Monochrome may be the most suitable option if you're worried that white wallpaper might look too cold, but it's the perfect colour to make a statement in a particular room. The stark contrast between black and white can immediately add some warmth to a room's design. Also unsure about whether a monochrome wallpaper is a suitable option? In that case, you can use black furnishings and accessories, such as bookcases, coffee tables, cushions, lamps, and more.
2. Pick out white wallpapers with detailing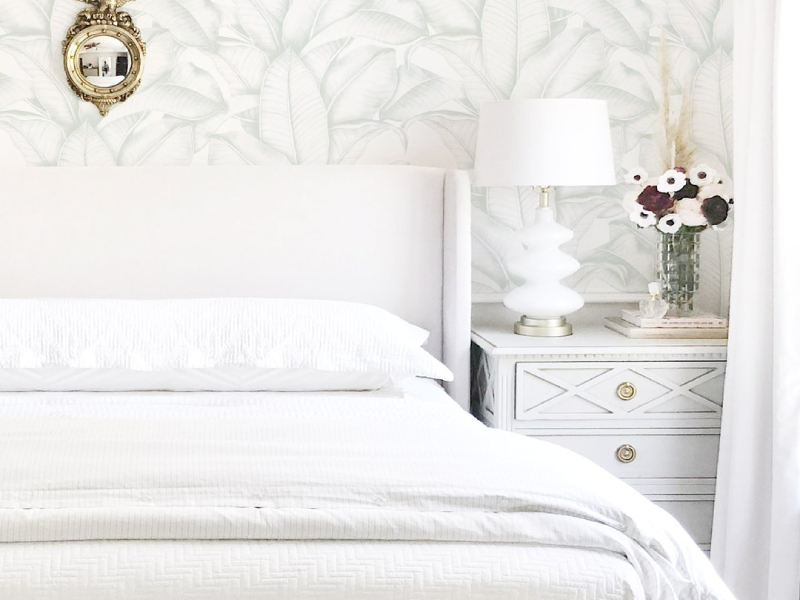 White wallpapers adorned with subtle detailing, like a brick texture, can instantly feel warmer than those without them. Other patterns are white wallpapers with wood-effect detailing or a rustic brick design. But all in all, your choice should ultimately depend on what type of look you're aiming to achieve.
3. Bring in some nature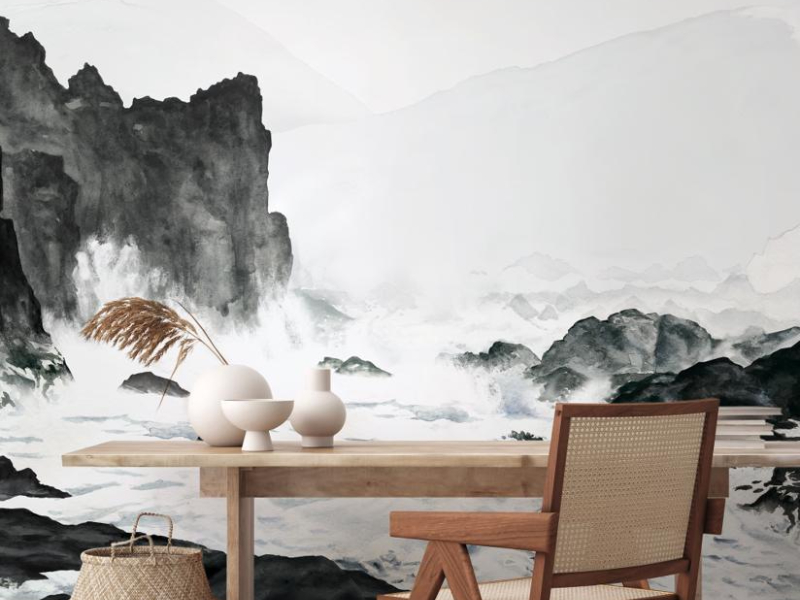 The colours of nature, such as the ever-present green, can do wonders in warming up white space. Adding in plants is arguably the best way to go about this since being surrounded by nature also helps in boosting one's mood. Other accessories you can add are wooden furnishings, jute rugs, and brightly coloured flowers.
4. Use contrasting textures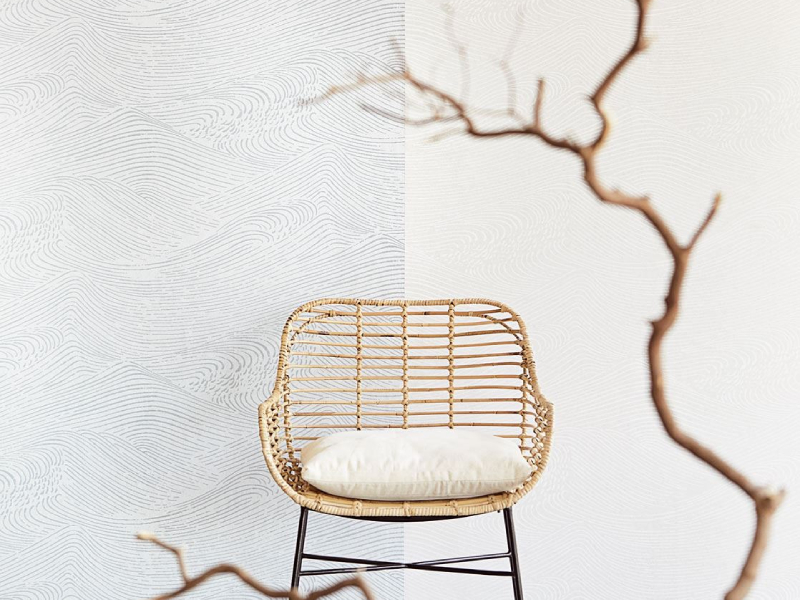 White wallpaper contrasts beautifully with accessories bearing contrasting textures, such as sheepskin or fluffy rugs. Textured wallpapers can also work well to add that little something extra that may be missing in a white space.
5. Create a soft lighting setup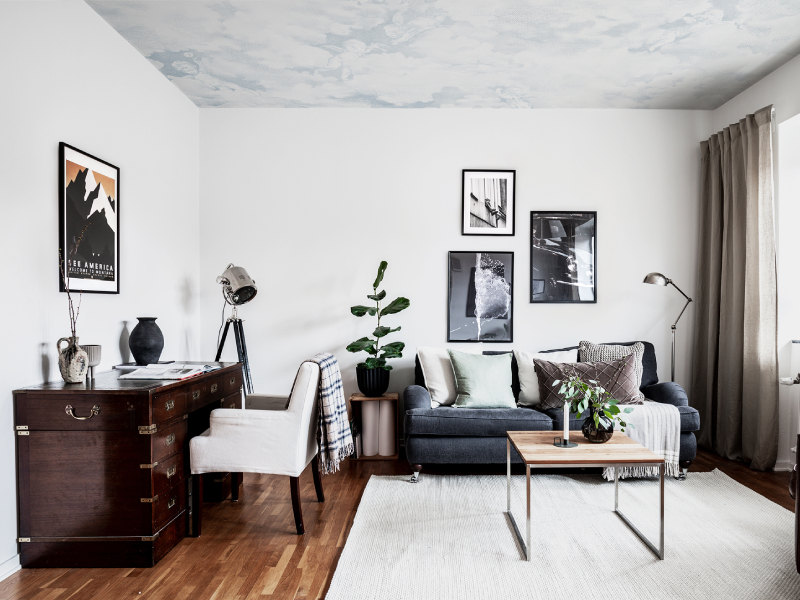 Soft lighting excels in bringing beautiful warmth to a predominantly white space. Candles work well to achieve this effect. Coloured lampshades, especially those with an orangey or mustard tint, are effective at giving a warm glow to a room.
For Gray Wallpaper
6. Pick your shades carefully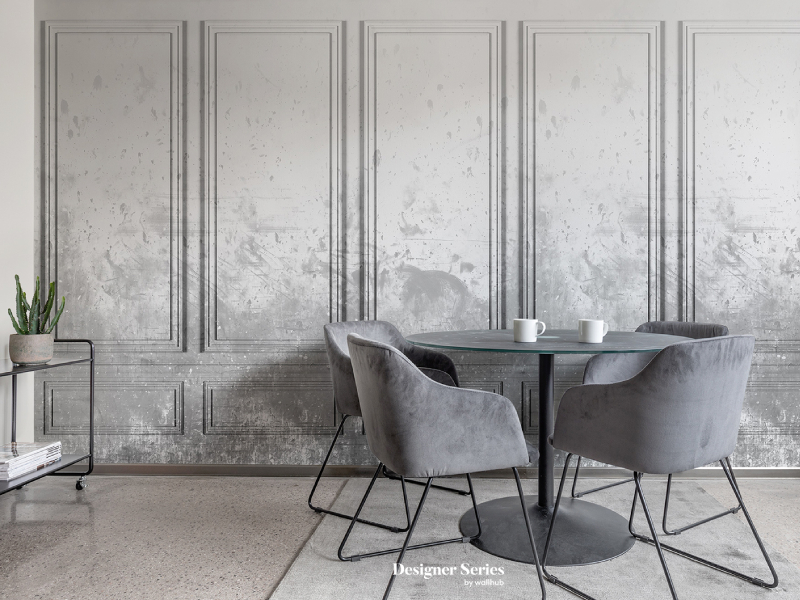 If you're set in adorning a room with grey wallpaper, you need to consider the shade of grey carefully. Different shades can bear other effects. Take lighter greys, for instance. These can feel relatively cool, especially in places like north-facing rooms with little natural light. In contrast, mid-greys feel warmer, but be sure not to go too dark as they can also potentially feel cold and make the space seem smaller.
7. Consider greige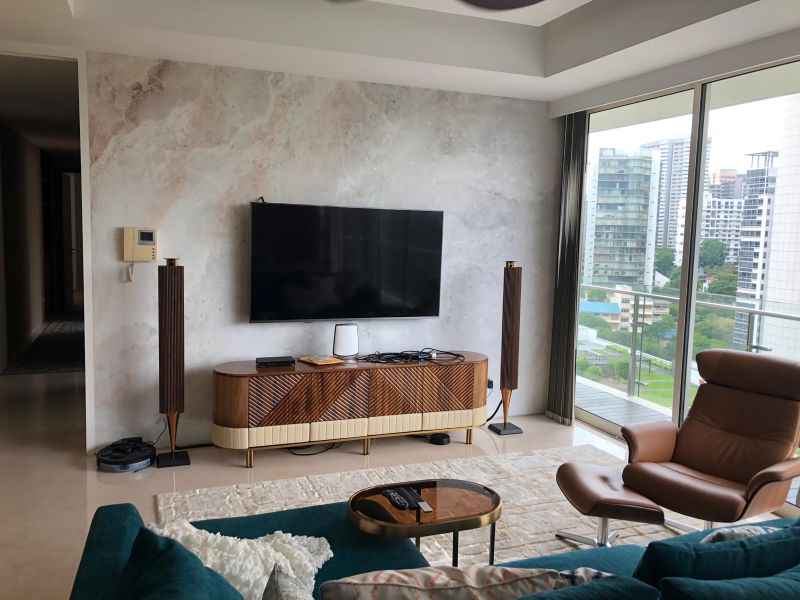 Greige comes from blending the words and colours grey and beige, and it is another option to add warmth to grey walls with its warmer and softer way of bringing grey into a room.
8. Take the flooring into account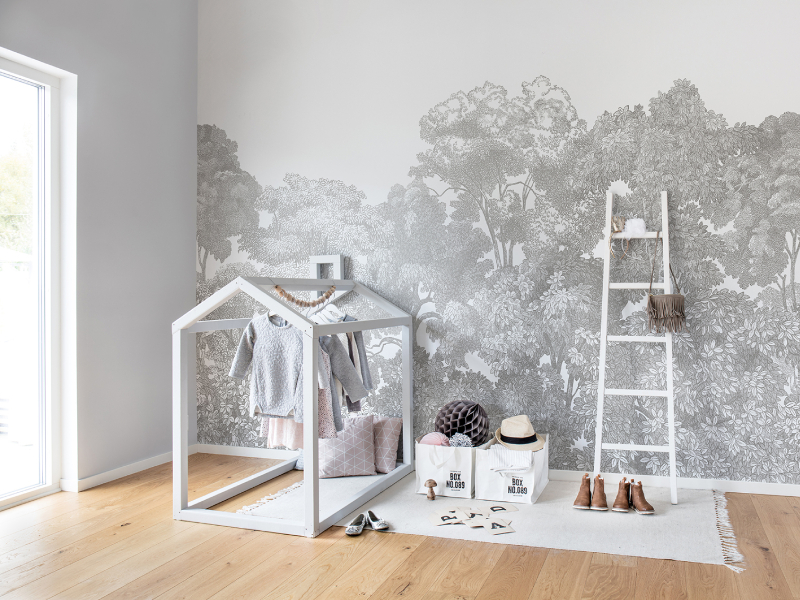 A grey carpet or flooring may be a neutral option in many homes, but they can be a bit much when paired with grey walls. Instead, it's better to choose a different colour combination. For instance, you could pick out a beige carpet for a gentle contrast and bring some much-needed warmth to a room. Another great idea is using a warm shade of wooden flooring made of a rustic-feeling grain. Lastly, simply placing a cosy rug atop the carpet can be enough to add a bit of extra depth and warmth to your design.
9. Match grey with bold colours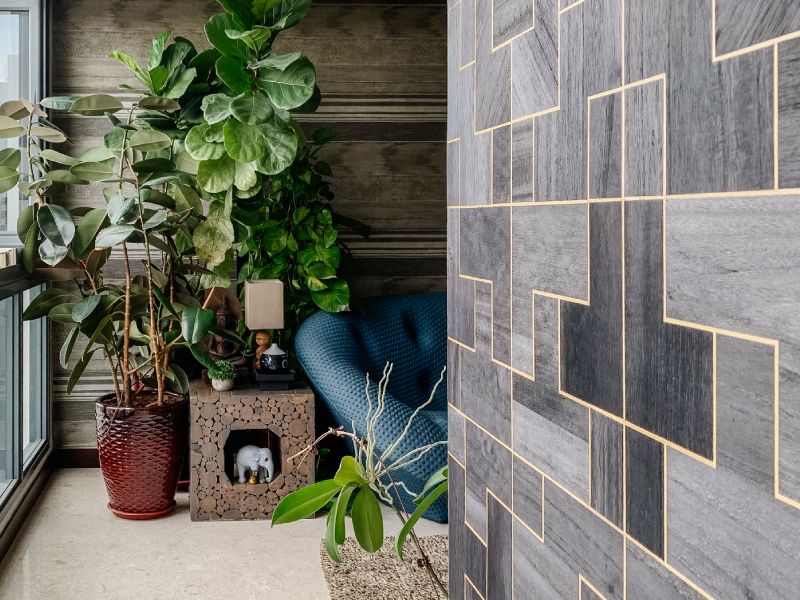 Gray works exceedingly well with bold shades that create a warm contrast, such as teal and mustard. These two look especially effective against a grey wall or background, as the latter provides an excellent opportunity for statement pieces like a bold-coloured rug or sofa. Pale pink and cream are two other colours that pair well with grey in home decor. However, remember that these colours can also feel cool, so incorporate more jewel tones to get that warmer feel.
Conclusion
Opting for a white or grey wallpaper designs provides plenty of opportunities to truly put your mark on a room, provided they coordinate well with the furniture, colourful accessories, and personal items that showcase your personality. With these tips above, you should now have a good idea of bringing warmth to these rooms and making them feel much cosier than before.