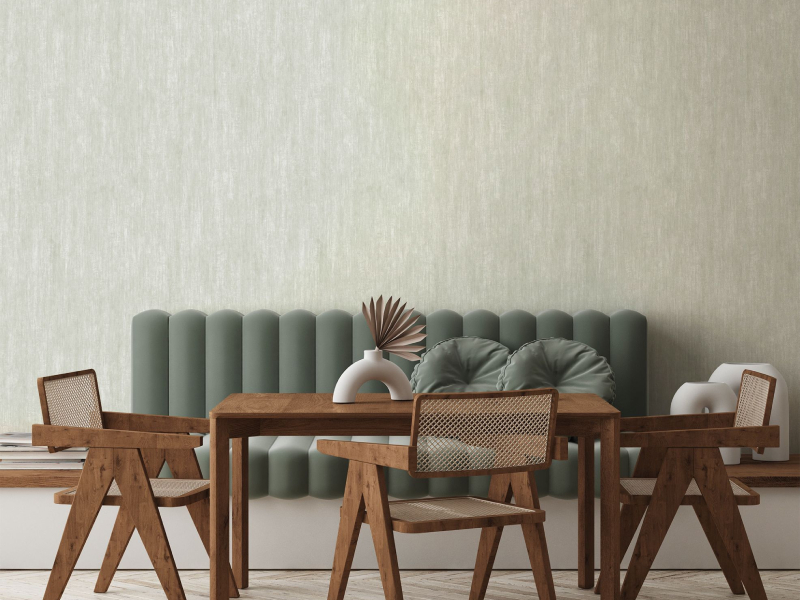 Wallpaper is possessed with a versatility that makes it one of the most valuable elements in the interior designer's arsenal. With the right combinations of color, pattern, and texture, it can inject character into a room that would otherwise be lacking in decorative detail.
Furniture sets make up the primary architectural pieces and three-dimensional textures in any room. When choosing your wallpaper, it is essential to make sure that colors, patterns, and decorative elements complement each other to create a homely and cohesive look.
How to match the wallpaper with furniture
There are uncountable patterns, colors, and styles to choose from that one may naturally find themselves spoilt for choice. It is, of course, more practical to procure your favored furniture first and then find a wallpaper to match. There are tens of thousands of styles of wallpaper in Singapore to choose from. With these styling tips, you'll be able to bring everything together to make a harmonious, thematic interior.
1. Go bold with contrasting colors
If matchy-matchy isn't your thing, make a daring statement by going for an adventurous contrast. You can pair plain wallpaper with bright, eclectic furniture or match avant-garde wallpaper with contemporary, minimalist furniture. Or perhaps you can match muted wallpaper with surrealist furniture, if not geometric wallpaper with Art Deco pieces, to make for a show-stopping interior. In this way, you ensure that either but not both of your furniture pieces or wallpaper stand out. Try to utilize wallpaper as a dramatic backdrop to support your interior design schemes.
2. Keep it cozy with complementary colors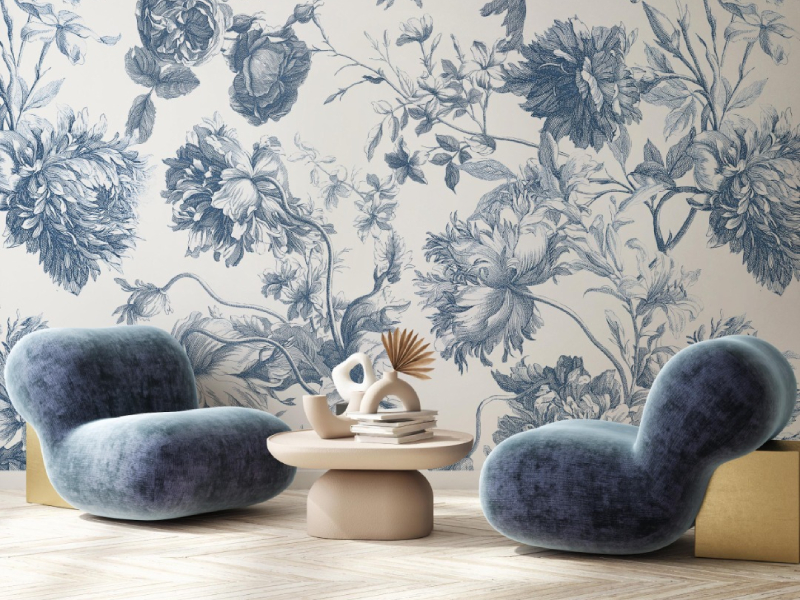 You will never go wrong if you pair your wallpaper and room elements with colors from the same side of the color wheel. This results in a put-together appearance that looks balanced and coordinated. Going complementary doesn't mean you have to go for a muted or neutral color — in fact, you can still opt for standout patterns and prints. Floral wallpaper, for example, incorporates a significant number of colors, which is a great way to play with the color palette. Textured wallpaper and solid-colored wallpaper also allow you to add depth and diversify color schemes.
3. Match color threads and accents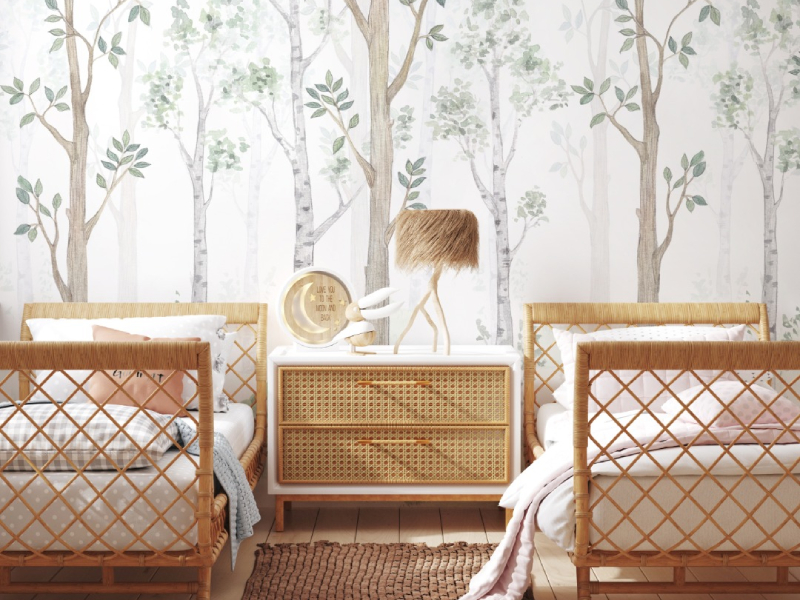 You don't have to opt for a wallpaper or furniture piece's dominant color. Instead, you can pick out some color threads and accents to truly diversify the color palette while still ensuring a beautifully matching space. This is the way to go, especially if you want to accomplish an eclectic or perhaps a quirky Bohemian look. You can also pair rustic furniture like rattan with Japanese wallpaper with delicate tree and blossom patterns. Moreover, you can play with textures by pairing, for example, retro-style furniture with rippled wallpaper.
Conclusion
As with everything to do with interiors, it is essential to take practical considerations into account, such as choosing the right elements in color, pattern, and design to enhance the space and influence the kind of atmosphere you want to create. And, of course, you should only go by whatever reflects your personal style and makes you happy. And, after all, the best thing about wallpaper is that you can always change it whenever you're no longer satisfied or confident with your choice.