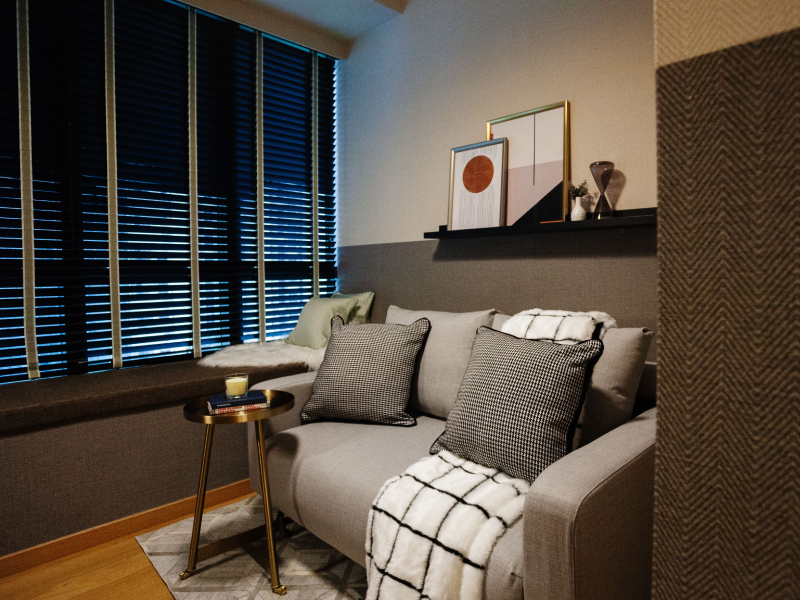 The living room is usually the first part of the house that guests will see. It's also the most utilised room, which deserves all your attention. If you're planning to give your home an upgrade, it makes perfect sense to start with your lounge area.
Trends come and go. In the fashion industry, trends in clothing change virtually every year. For the construction and interior design sectors, trends are more long-term. This means that you can take advantage of a trend and keep your home looking stylish for a long time.
Here are five interior design trends that are quite popular in Singapore this year. Aside from switching from paint to wallpaper designs for your living room, you can take inspiration from them if you're planning to give this room a much-needed overhaul.
1. Simple and timeless appeal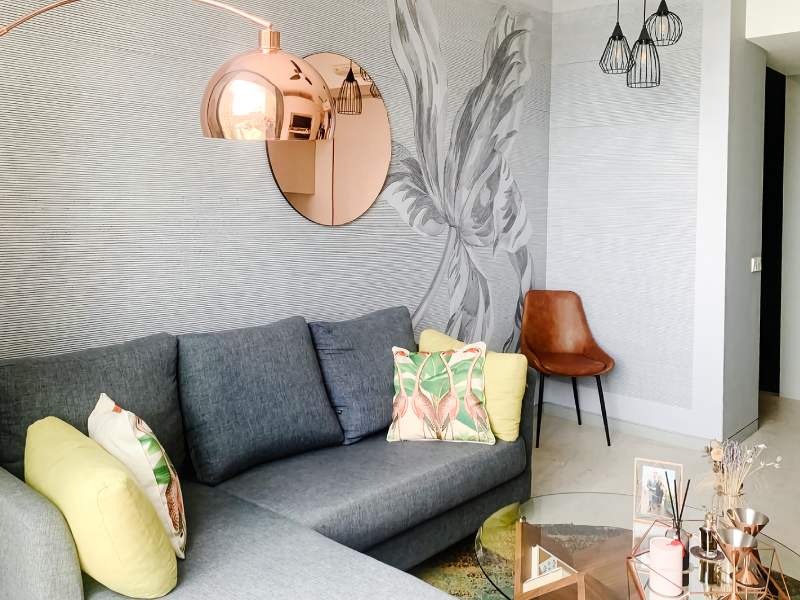 Simplicity may look ordinary at first glance. But an HDB that appears modest can exude a homely and timeless appeal. Use wood panels or muted colours on wallpaper for walls and furniture pieces to make your living area look more welcoming. Opt for warm lighting and clean-lined furnishings with textural diversity to achieve a relaxing atmosphere.
2. Small but functional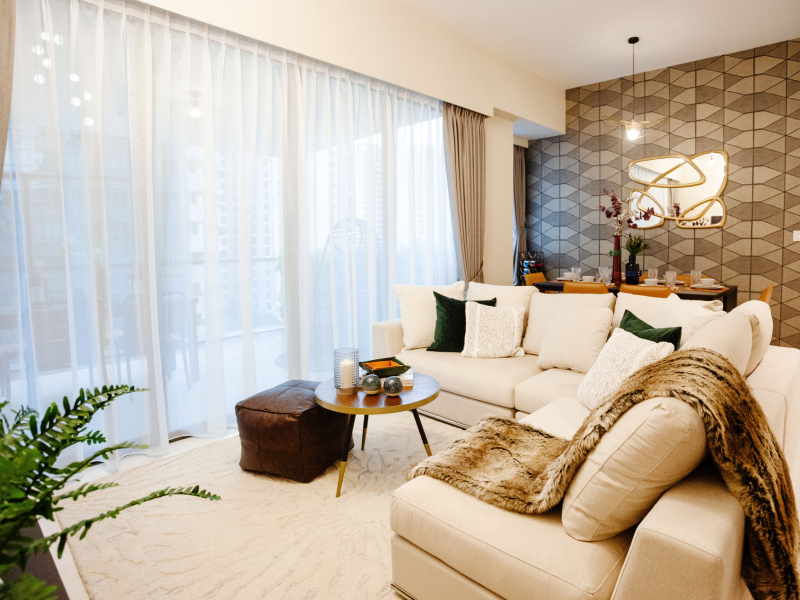 With limited land space, many property developers are making homes smaller to accommodate more people within the development. Regardless of how much space you have in your home, what's important is that it is functional – a crucial element in any interior design. Make your living room functional by maximising vertical space, keeping areas that get heavy foot traffic clear, keeping clutter out of the way, creating a multipurpose nook, and using double-duty furniture pieces.
3. Minimalist vibe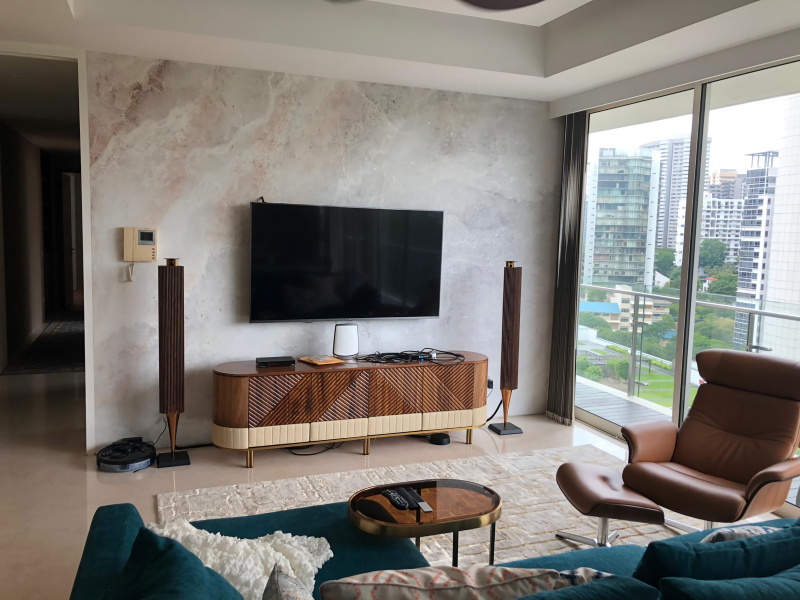 An impressive lounge doesn't need a lot of items. Besides, keeping your furnishings to a minimum makes things more manageable. Choose what's necessary to make your living area look and feel bigger. For your walls, choose minimalist wallpaper designs for the living room. You can find an excellent range of suitable wallpaper designs here at Wallhub.
4. Environmentally friendly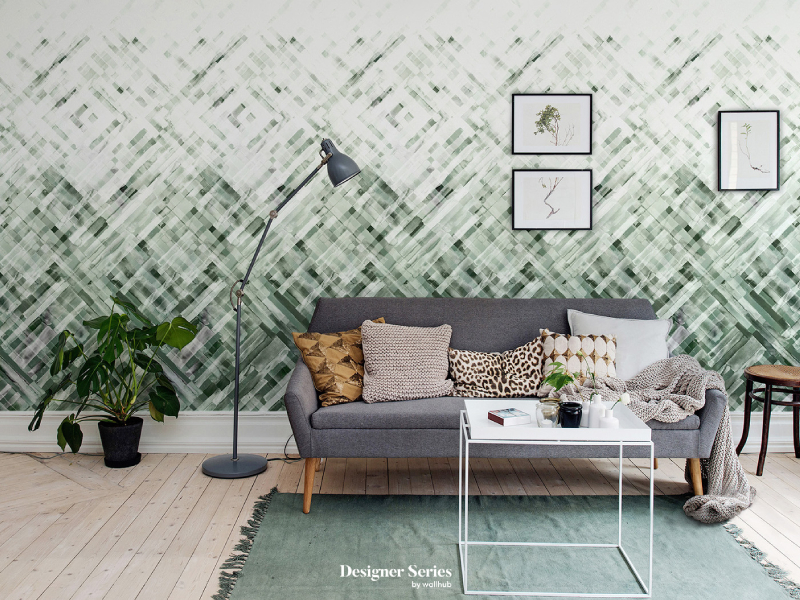 With the right elements, you can make your living room environmentally friendly. For one, you replace all plastic products with items made of natural materials. You can also use those made of recycled plastic, glass, paper, etc. Aside from that, it would help if you also used LED lights, energy-efficient appliances, plants for decoration, and natural flooring materials.
5. Old but gold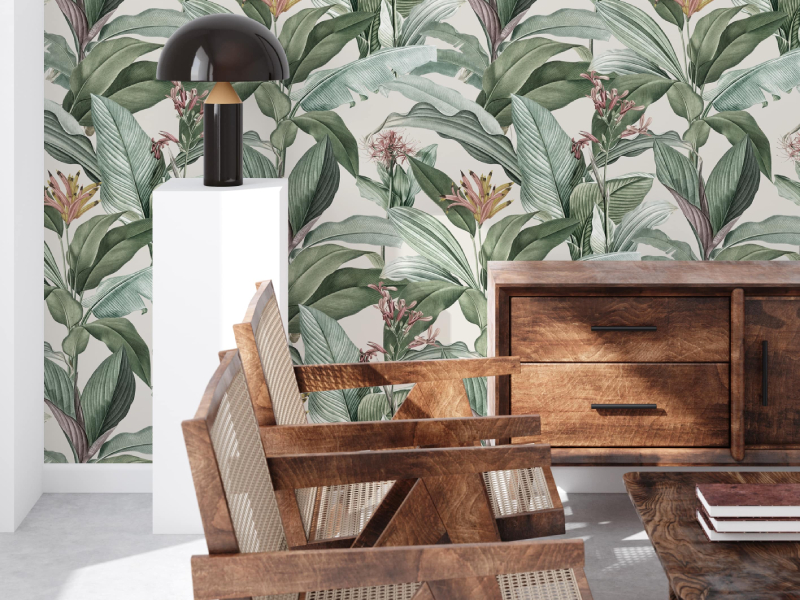 Vintage has made a considerable comeback, whether in fashion or interior design. Nowadays, you can find various old-but-gold pieces, such as a farmhouse dining table, antique chest, jute rug, wooden crates, distressed furniture, and terra cotta pots, to name a few. This can give your space an outdated yet sophisticated look and feel.
Conclusion
Trends are beyond aesthetics. By following practical and ageless trends, you can transform your living room or any part of your home into a space that is not only liveable but also comfortable, functional, and something you can be proud of.
At Wallhub, we offer a comprehensive range of wallpaper in Singapore with themes like bricks, stones, marble, floral, rustic, minimalist, hipster, retro, bold, leather-textured, and more. We are also an authorised supplier of textured paint, wall coating, vinyl flooring, carpet tiles, and custom blinds. Get in touch with us for recommendations for your home makeover project today!