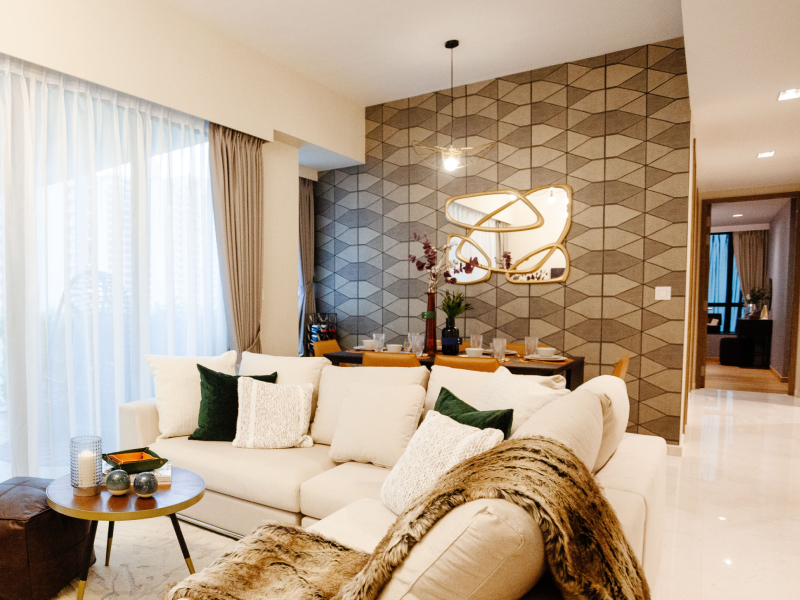 A plain blank wall is just like a blank canvas, and you get to decide how you will make it into a work of art. One way to utilise a blank wall is by making it an accent wall – to draw more attention to the empty and flat wall by personalising it into something you're proud of. As such, your accent wall will be one of the main attractions in the room.
Therefore, do not be scared to be creative and let your imagination do the work. To help you settle on your home project, let us share four trendy ideas and themes for wallpapers in Singapore that will be perfect for your accent wall.
Nature: Florals & botanicals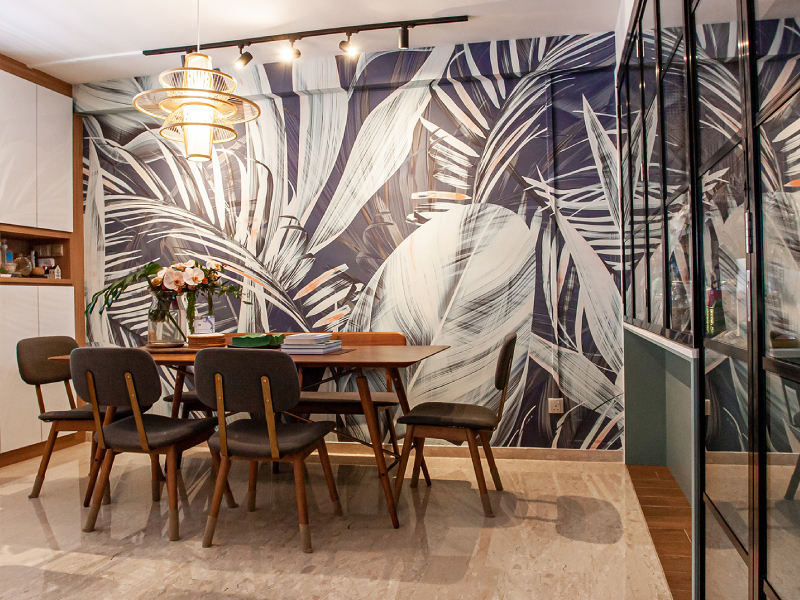 There has been an ongoing movement of incorporating the outdoors into the indoors to make the home look and feel organic. As such, plants have been increasingly popular for home decor in the last few years. The trend of florals and botanicals used for interior does not limit physical plants, but it stretches to wallpaper designs for living room.
Nature-inspired accent walls bring life to your blank slate, making it easier for you to decorate the area with various plants to match. It is a breath of fresh air from the classic and plain accent wall. Furthermore, choose your patterns wisely, as some look tacky when not utilised properly.
Rustic charm: Bricks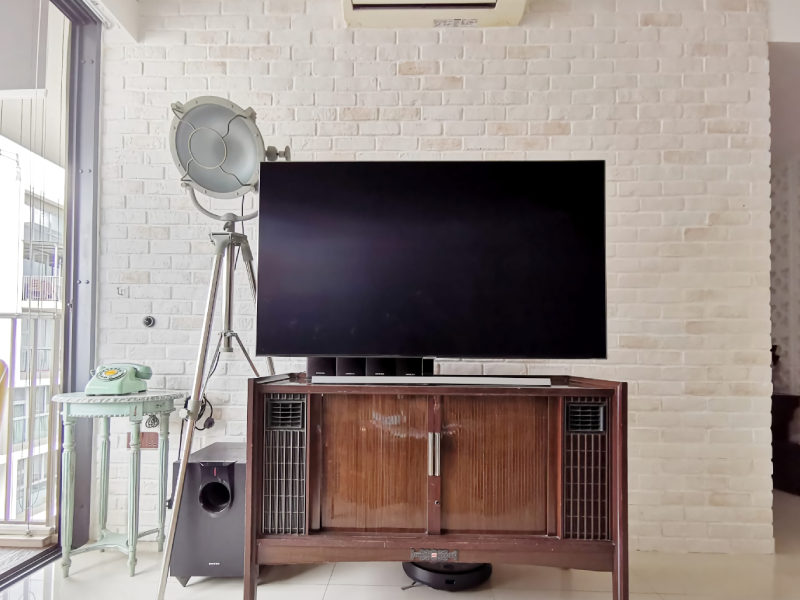 As mentioned, bringing the outdoors in have been trendy. Aside from nature-inspired wallpaper, brick wallpapers are increasingly popular, not that they already weren't, as bricks have been used to build and decorate homes ever since.
The rustic look of bricked walls just feels cosy, providing a sense of calmness into your space. Using brick wallpaper for your accent wall adds a sophisticated yet rugged feel to your abode, and it can immediately elevate your home, giving it more character.
A nod to minimalism: Textured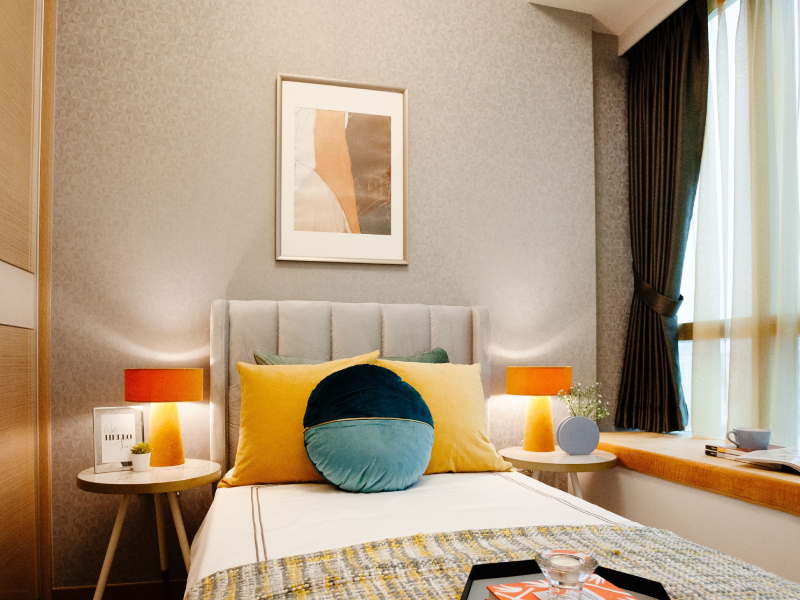 If you do not intend to go for coloured or loud printed wallpaper but still want to emphasise your accent wall, textured wallpaper is perfect for you. The texture endows character to your home without having to be wild and colourful. Additionally, textured walls go well with almost anything. So, you would not have any problem decorating your space and beautifying your accent wall.
Bringing back the past: Vintage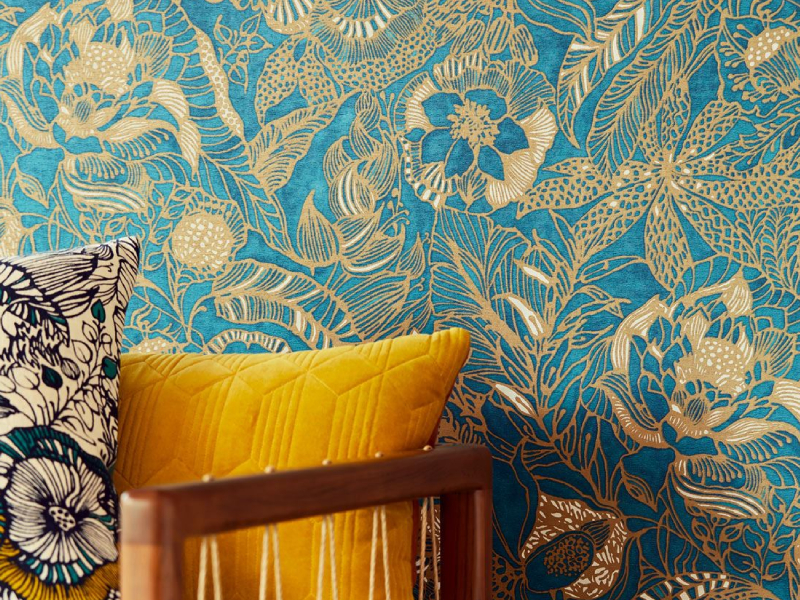 As modern society has well embraced the classics, you might have noticed that plenty of old-fashioned trends are rising to the surface again. Well, this means interior design, too – vintage or archival wallpapers are now celebrated.
Vintage wallpapers give that elegant and sophisticated look to your accent wall. Remember, an old-fashioned wallpaper goes well with a home that leans more to the classics in style. Meaning the vibe should match and not contrast. These types of vintage wallpapers do not blend well with modern homes with minimalistic fashion
Conclusion
Wallpapers give you the added benefit of already beautifully made wall adornments, making it easier to manoeuvre, especially for your accent wall creatively. Overall, wallpapers bring style and personality to your home. It is all just a matter of choosing the right style that suits your unique personality.