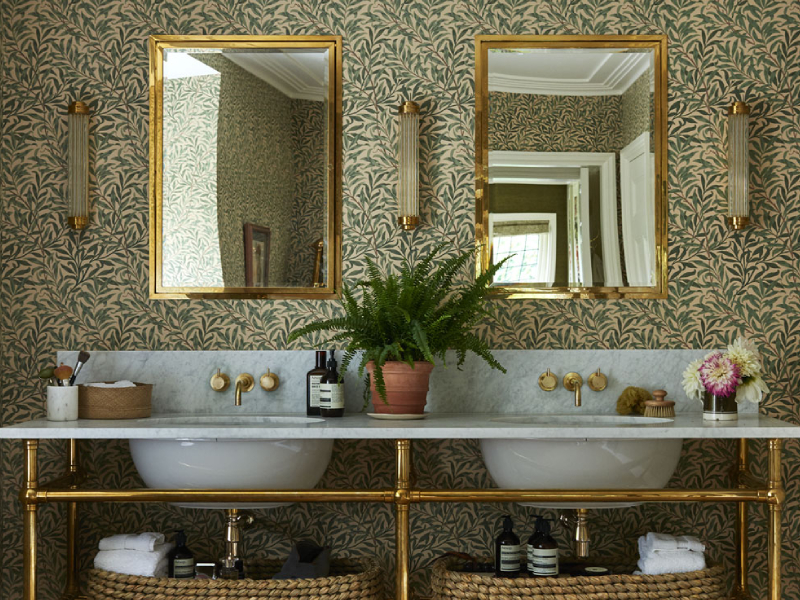 Perhaps it was the rise of the cottagecore trend or the onslaught of majestic panoramic murals dominating the walls of most homes back in 2020 that gave rise to the sudden-growing popularity of wallpaper in Singapore. Still, one thing's for certain: wallpaper is making a comeback this year. After we've dedicated the last few years to schlepping paint cans and applying monthly fresh coats for accent walls in our living space, a beautifully patterned room now feels like a breath of fresh air.
Taking the wallpaper realm by storm this year are outlandish collections that encompass 3D textures, contemporary geometrics, trompe l'oeil, and vintage florals. Besides, with new printing techniques and finishes pushing the boundaries on new possibilities to spruce up any abode, revamping your home has never been more exciting!
To get the full lowdown on the latest wallpaper trends created by up-and-coming artists in the wallpaper world, do read on.
1. Maximalism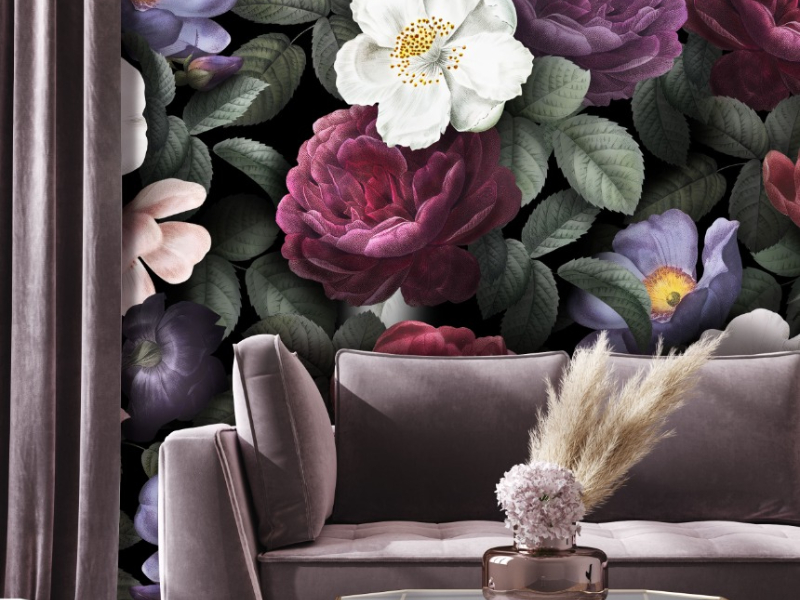 With all the rage for minimalistic homes over the past several years, we knew the style would eventually fall out of favour and roll over for the next big thing. Introducing: maximalism. Maximalist wallpapers entail bold colours, various patterns, and rich textures that seamlessly blend into any home décor. In essence, this trend is about going big, making a statement, and creating a feast for the eyes – breathing light and life into any living space.
With its vivid colours and powerful patterns, maximalist wallpapers add a stunning wow factor to any room. This style pushes you to be creative and spin your twist to rooms by expressing your tastes through your interior décor. Plus, boasting maximalist wallpaper also champions the philosophy that your home should be built around your favourite colours and designs – telling the story of your past, present, and future.
2. Vintage florals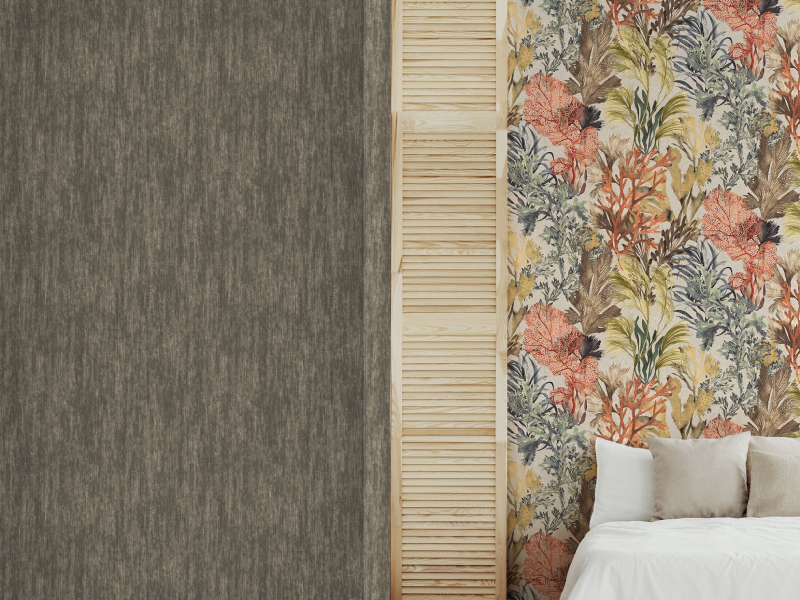 This year, vintage floral wallpapers are reigning supreme. Until recently, traditional floral wallpaper has dwelled on the fringes of interior design, condemned to an outdated aesthetic. Yet, this time, we're seeing the resurgence of delicate floral wallpapers reimaged in fresh, pastel colours, staking their claim across feature walls in homes – infusing nature and rejuvenation to rooms.
Additionally, for homeowners with a penchant for all things antique, floral wallpapers are the décor to go for. The embellishment of printed dainty flowers and rustic hues found across this style imparts vigour and novelty to any space, effectively transforming the room into one of tradition and elegance. If you want to draw further attention to your gorgeous floral-printed wallpaper, complement its design by jazzing up your place with mid-century-inspired furniture!
3. 3D textures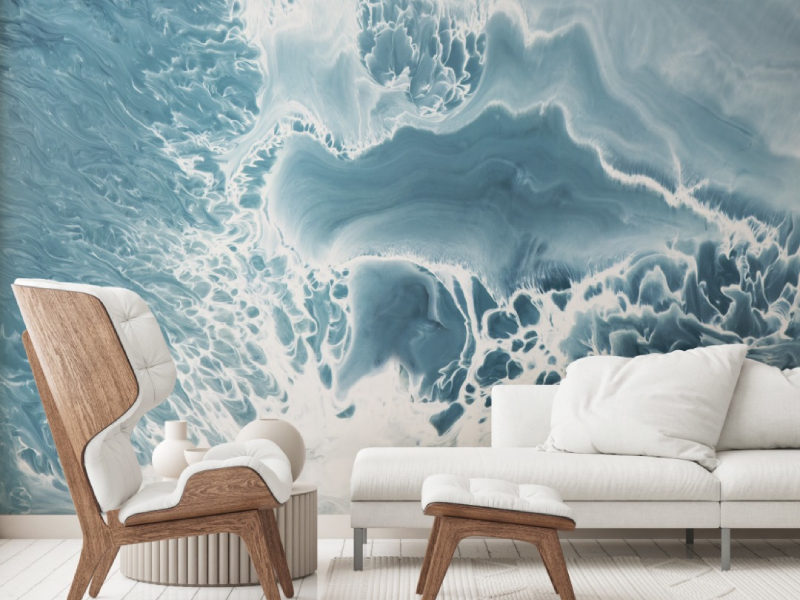 Gone are the days of dull and plain walls, for in 2022, surfaces are going three-dimensional with lush, textured wallpapers. The best-selling point about 3D textured wallpapers is that they wonderfully add depth to any room and spark the illusion of a larger, more spacious living space. As such, this is a good alternative for homeowners residing in compact homes. Plus, if you've selected a textured wallpaper featuring unique patterns, its pronounced textured surface will enhance any elaborate design and catch the eye of guests who walk into the room.
Depending on the desired effect you want to create in your abode, 3D textured wallpapers come in a host of textile selections – think grasscloth, silk, linen, and leather. Each material has its advantages, for they bring out different levels of cosiness and aesthetics in a home. You can even hang rugs or furry decorative pieces on your walls to soften the look of your room and add warmth! Furthermore, if your interior walls are dotted with uneven surfaces, selecting a quality textured wallpaper can mask any imperfections.
4. Uplifting shades of yellow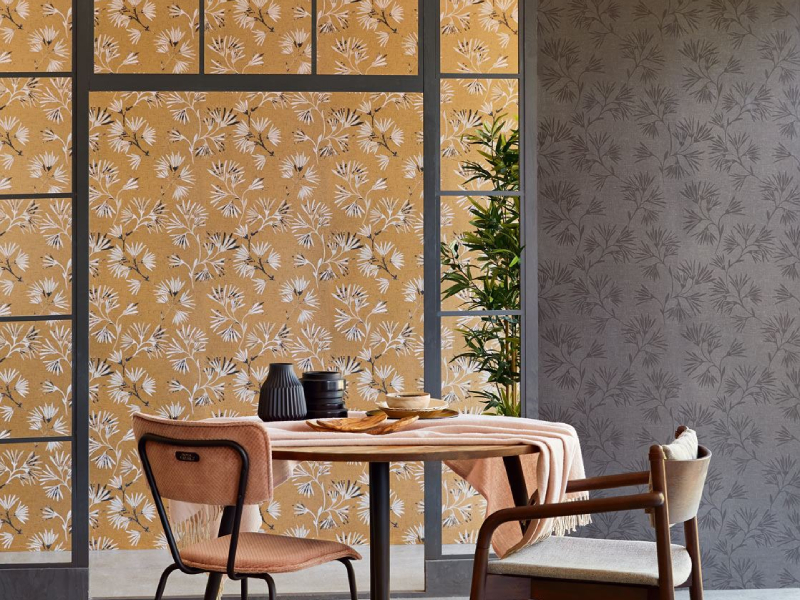 If you want to add fun and radiance to your home, why not consider decking your walls with yellow wallpaper? Boasting uplifting shades of yellow wallpaper on any interior wall is a hot trend of 2022, for it injects joy and optimism into your living space – a lovely perk that all of us can appreciate while staying at home amidst the pandemic. After all, walking into a room dressed up in yellow walls can inspire you to feel more cheerful and creative.
Yellow wall décor also allows living areas to appear more spacious, giving the illusion of a more balanced room layout. Additionally, if a particular place in your home lacks natural light, then opting for yellow wallpaper can significantly brighten up the space. Finally, if you have children who enjoy pops of colour in their room, then yellow is brilliant for kids wallpaper, as the colour is proven to stimulate play amongst little ones.
Conclusion
Wallpapers are revolutionary creations that allow you to dress up your walls and add an extra touch of flair to your entire living space. With a wide array of designs available on the market, you're sure to be spoilt for choice when shopping for a suitable wall décor!
To ensure that you purchase only the finest wallpapers, look no further than Wallhub – a reputable wallpaper brand in Singapore that delivers only the best, premium wall-covering products for customers. From brick wallpapers to in-house custom collections, we offer one-of-a-kind wallpaper designs that can spruce up any home.