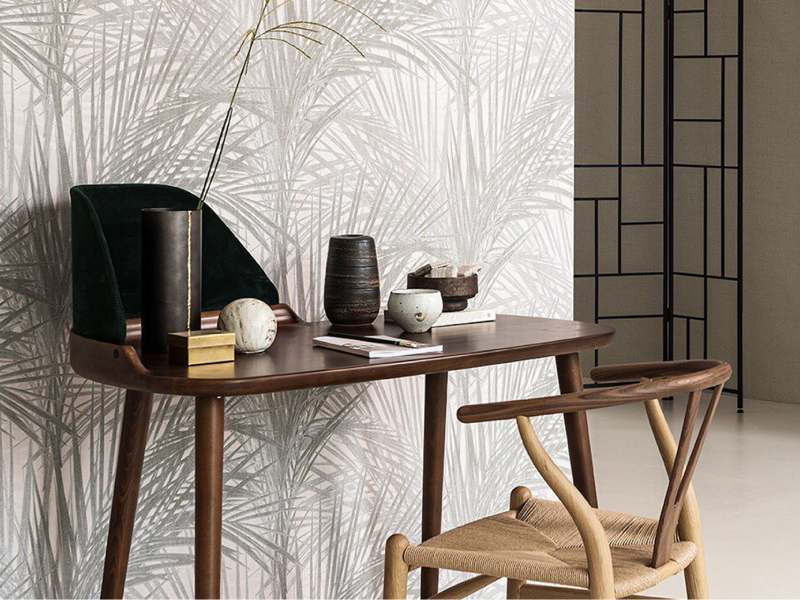 Do you have some pieces of furniture around the home that could use a little makeover? Perhaps you do not wish to part with some home furnishings that have lost their lustre over the years. Good thing you can look forward to a fun, simple, and sustainable way of giving these treasures a new lease of life through upcycling them with wallpaper.
Why should you upcycle furniture? 
Upcycling is the process of renovating or repurposing old items to create new, unique, or personalized pieces. Whether you have good ole furniture that has withstood the test of years or a newly-bought thrift item with signs of wear and tear, they all could benefit from a face-lift with a lick of wallpaper.
Through upcycling, not only do you prevent something from being thrown away, but you could also transform mass-produced, store-brought furniture into personal and unique statement pieces. This design project is perfect for those who want to set their home furnishings apart from the rest or aren't shy about showing off their personality. Plus, it's a creative way to use leftover wallpaper and scraps. If you're interested in exploring some excellent ways to jazz up your interior, here are some creative ways to use wallpaper for your furniture makeover.
1. Dress up your dressers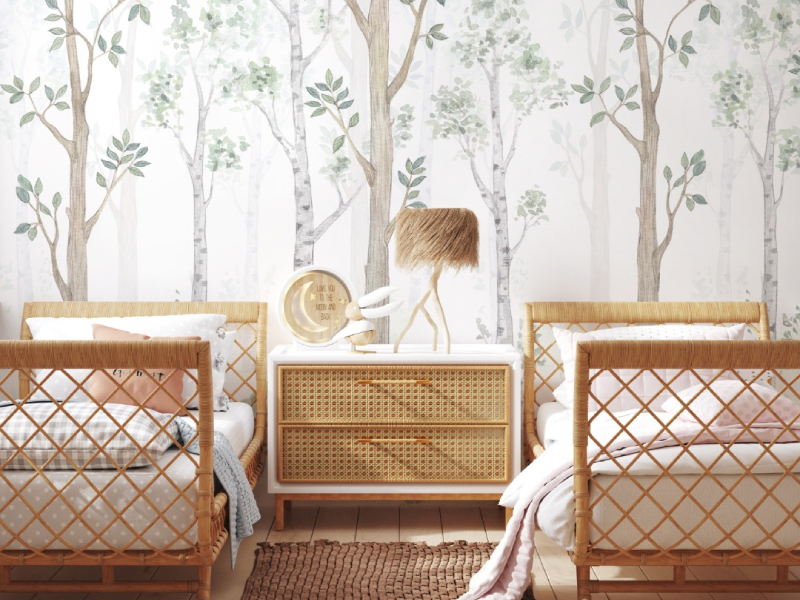 Cabinets, dressers, wardrobes, a chest of drawers, and the like are noticeable for their flat, smooth, and large surface areas. You can cover most parts for maximum coverage or choose an exact area, such as the cabinet doors, interior shelves, drawer fronts, or interior backing and still majorly transform and restyle the piece.
One can add more interest and patterns with wallpaper than just paint. For instance, you can use geometric wallpaper to take advantage of the cabinet's wide surface area and bring even more dimension to a room. You can use pastel or candy-coloured wallpaper designs for the living room for a calmer hue to accomplish a more subtle but no less sophisticated effect.
2. Fancify your bookcase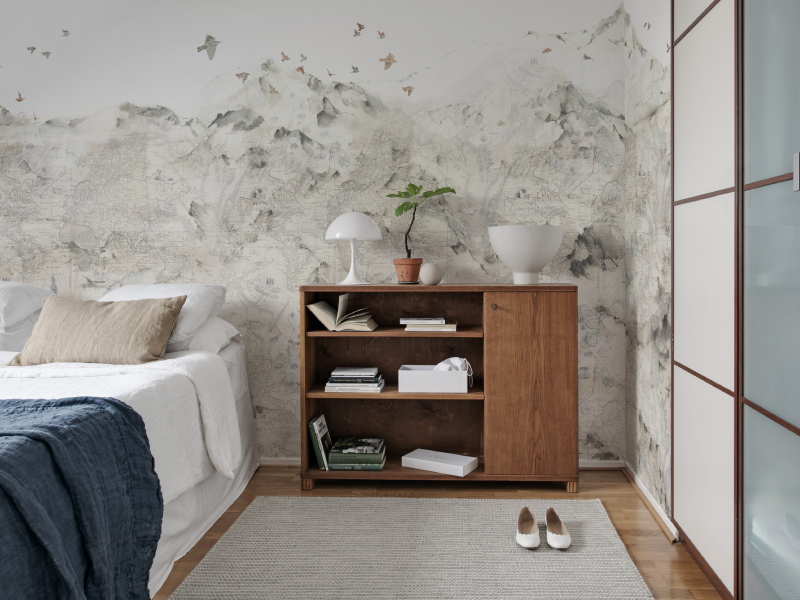 Transform your reading nook by adding a unique and special edge to your bookcase. A touch of Art Deco can make any old piece extra chic and modern as well as add a classic flair. Or you can put a quirky twist on a tired-looking bookcase with contemporary 3D wallpaper, or if not, go for mural prints or art-inspired wallpaper for a trendy reading room vibe.
3. Deck out tabletops and countertops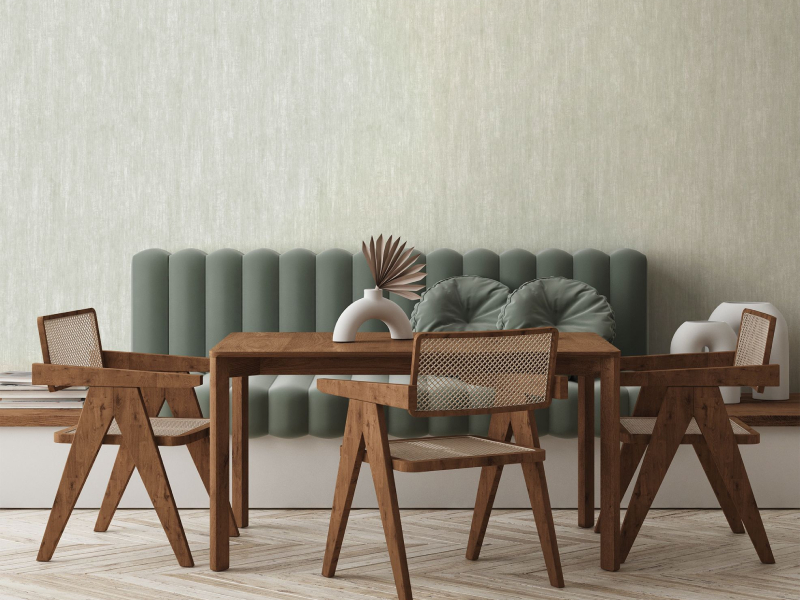 Top off tabletops and countertops with a sheet of wallpaper. You can never go wrong with a marble-design wallpaper to effectuate a sleek and elegant backdrop. Speckled and banded patterns also look good on any surface, and the same goes for neutral, soft-toned, and white-washed designs. A rustic style wallpaper also blends well and modernises any table, whether coffee tables, nightstands, and consoles.
4. Bedeck headboards and room dividers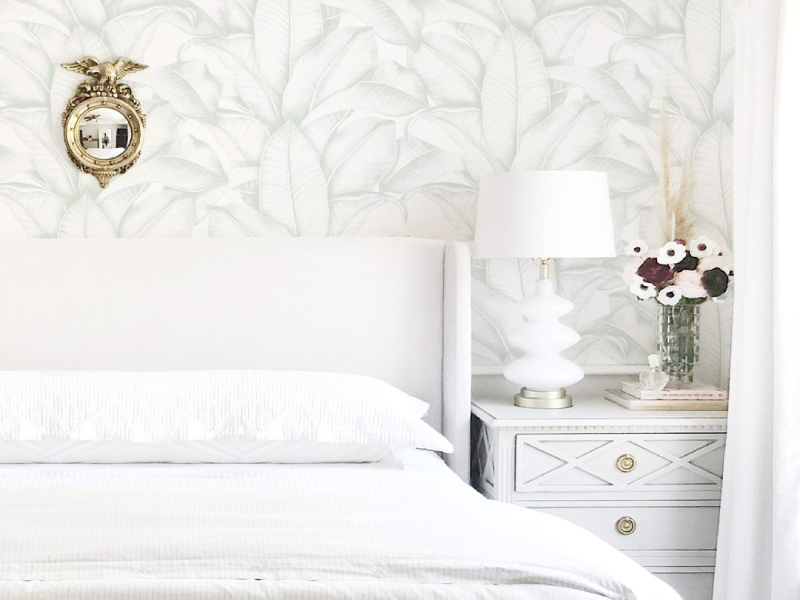 You can let your personal style go all-out in the bedroom, whether opting for maximalist backdrops in bold mosaic style or a soft-hued background with warm, soothing tones. Geometric shapes and prisms look good on room dividers since they add depth and movement to a large and divided room. For headboards, Japanese wallpaper adds a touch of vintage florals and botanicals that looks classically ambient and chic.
Conclusion 
Upcycling is one way to breathe new life into not only your old furniture but the overall theme and aesthetic of your space. Coupling it with complementary wallpapers in Singapore will give your home a much needed change of pace and a fresh look without breaking the bank.