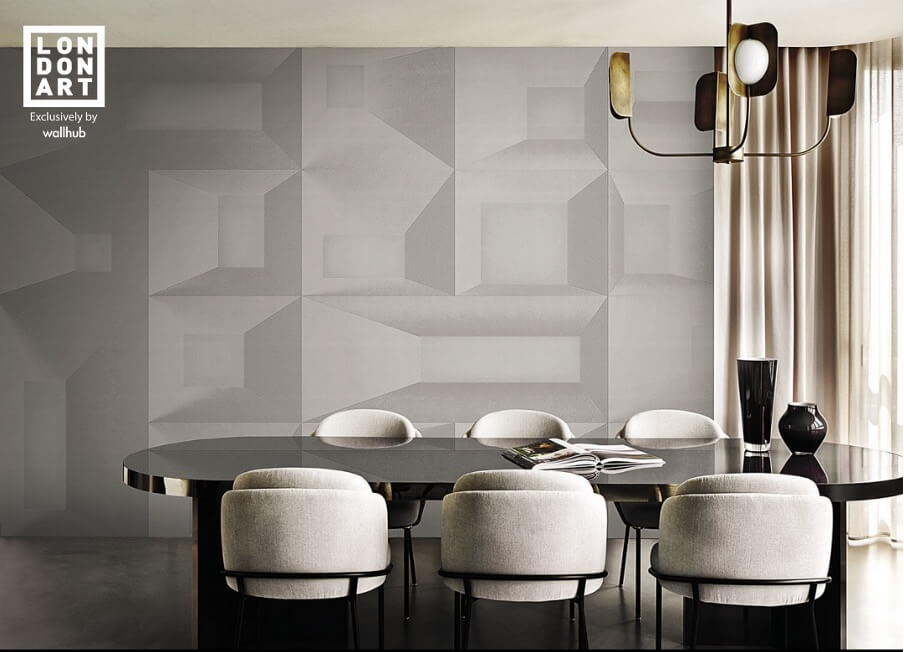 In the present day, wallpaper is not only about being a material that dresses a bare wall. It needs to be aesthetically pleasing, elevate the ambience and experience of the space. Most importantly, it is key for wallpaper to be practical. It should be easy to apply and ecological to remove for future interior updates.
Excelling in these considerations while spearheading the wallcovering scene is Italian-based brand, LondonArt. Their stylish collections are derived by combining fashion, graphic and architectural elements. The explorative and innovative designs encompass the multiple creative facets of designers, illustrators and tattoo artists, tell tales like no other with the use of colour, perspective, and materials.
The designs are printed on high-level functionality wallpapers of different textures — including water-resistant options made of fibre-glass that are ideal for bathrooms and wet areas. It is no surprise that LondonArt wallpapers are highly sought after by designers, architects, interior decorators as well as homeowners for homes, commercial, and hospitality projects all around the world.
Read on to find out more about LondonArt's exclusive designs, their unique styles, and why they make great wallcovering options for your space!
Exclusive Wallpaper Collection by LondonArt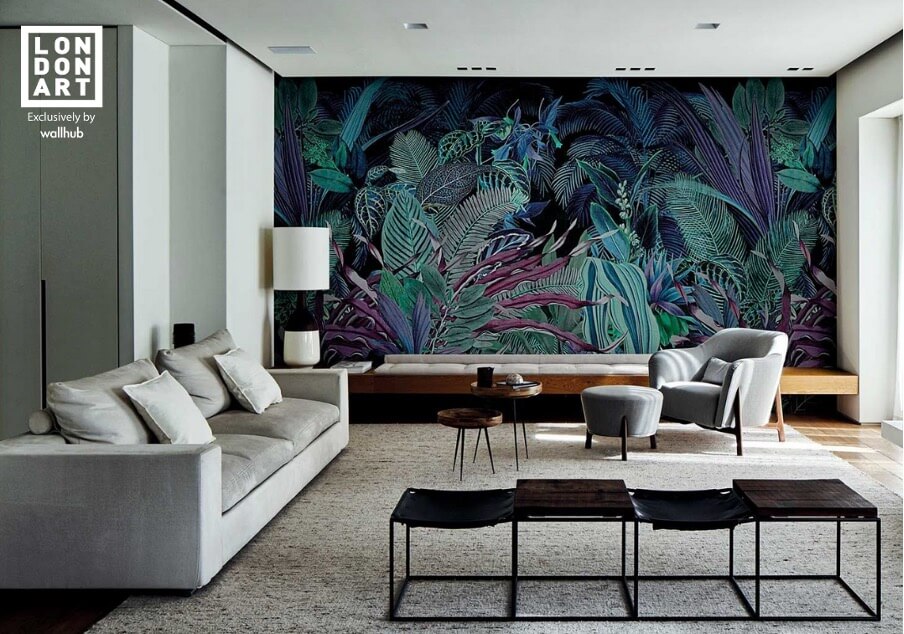 First on our list is the LondonArt collection. It is made up of collaborative works with designers, artists and more that brings you through a whimsical journey of breathtaking artistic interpretations, botanical prints, splash on a Dada or Macchiaioli painting, and even Art Deco references. You would be spoilt for choices, whether it is to find the perfect piece of finely carve Italian marquetry or lush scenery to create an interior teeming with jungle life.
Wanderlust by Marcel Wanders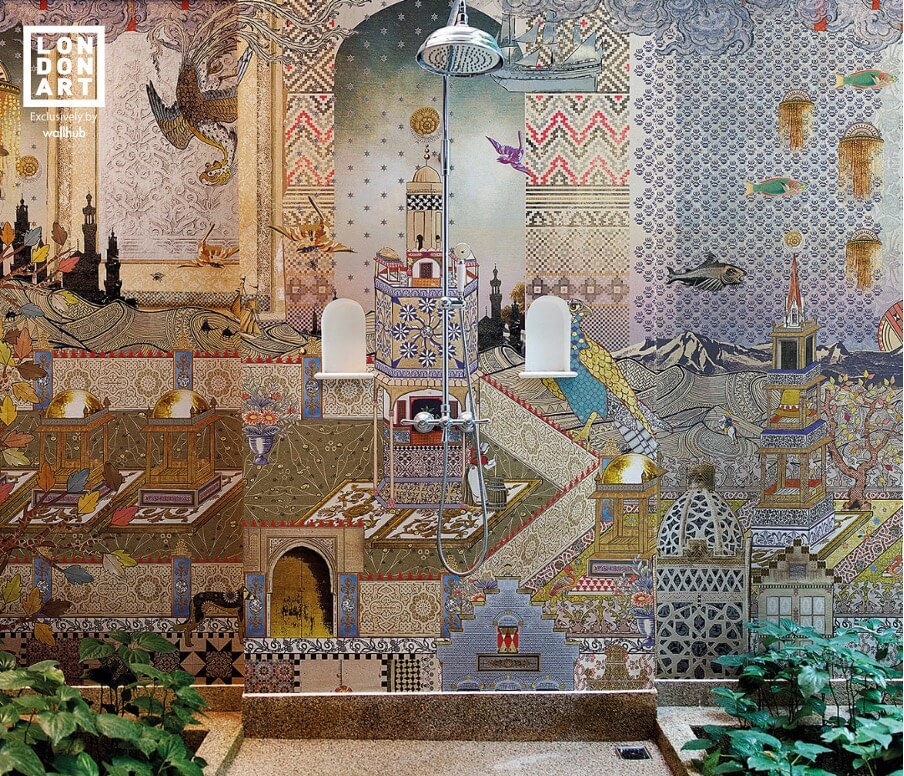 In this collection, Marcel Wanders Studio takes us on a unique journey, inspired by the lust to travel and experience cultures. The team of Dutch designers cast their vision on some of the world's most alluring cities and their cultures while merging Marcel Wanders signatures of strong colours, architectural geometries, and zoomorphic elements like fruits, horses, and flowers. The result? Captivating and surreal decorative worlds that are reinvented using the eclectic design language that frames sidereal sceneries, botanical patterns, and distant visions that are sure to please anyone consumed by wanderlust.
Luxury Shit by TOILETPAPER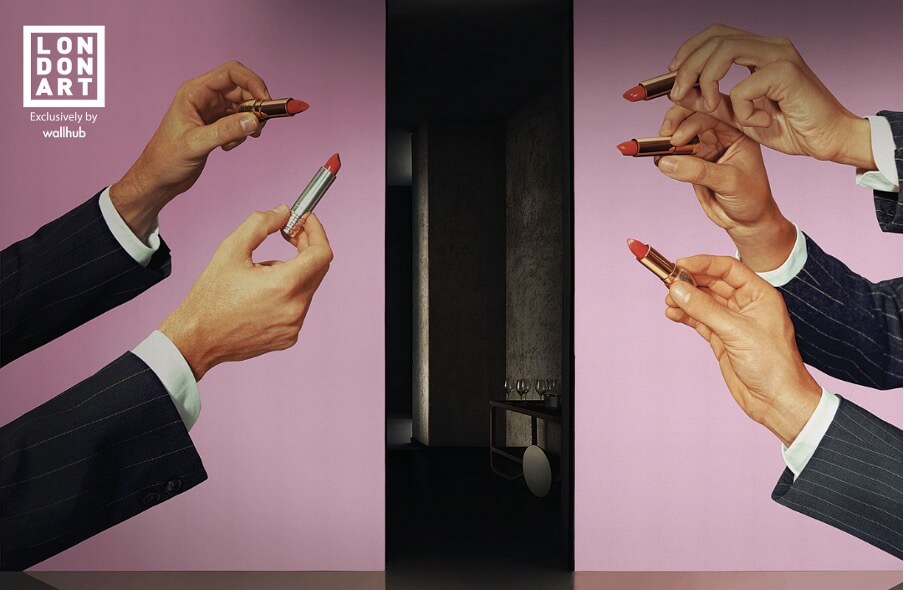 If pop art is your jam, this capsule wallpaper collection by graphic magazine, Toilet Paper, — founded by artist Maurizio Cattelan and photographer Pierpaolo Ferrar — will be right up your alley. This series of brash, provocative wallpapers aptly named Luxury Shit, features vibrant and bold images that combine commercial photography with pop suggestions, surrealist evocations, creating complex orchestrations that showcase the world of art in fresh new perspectives.
Each design starts from a subject and evolves into a complex juxtaposition of ideas, people, and objects, resulting in a sort of mental outlet. Luxury Shit for LondonArt is a curation of beautiful and bold images that magnetise people to Toiletpaper's visual nonconformity — a world of possibilities with objects of daily life embracing absurdity with arms wide open.
The Daydreamer by Gio Pagani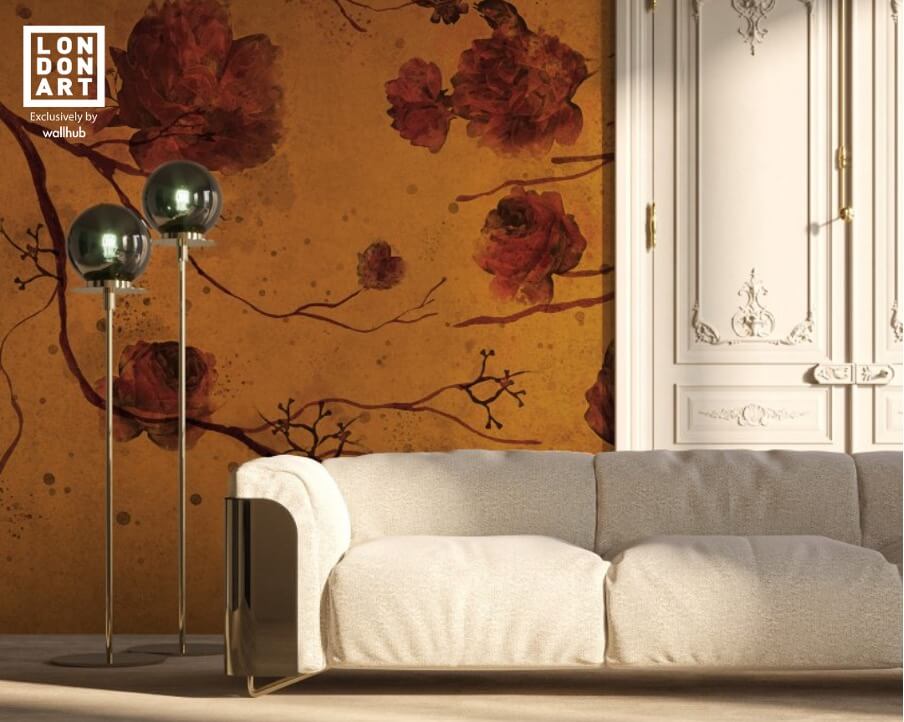 No stranger to the world of tasteful and stylish interior designs, Italian furniture designer — Gio Pagani, created this sophisticated and haptic wallpaper set that combines 1970s style with Japanese prints.
The Daydreamer set of wallpapers ranges from abstract geometrics and distinctive colourways of the 70s to repeating motifs of plants and animals, and more. Think large, snarling tigers in deep ochres and brown hues, oversized red flowers blossom from branches like a Japanese painting.
This collection also features a curated playlist to bring you an experience like no other. Talk about hitting all the right notes with aesthetics, function, and ambience!
---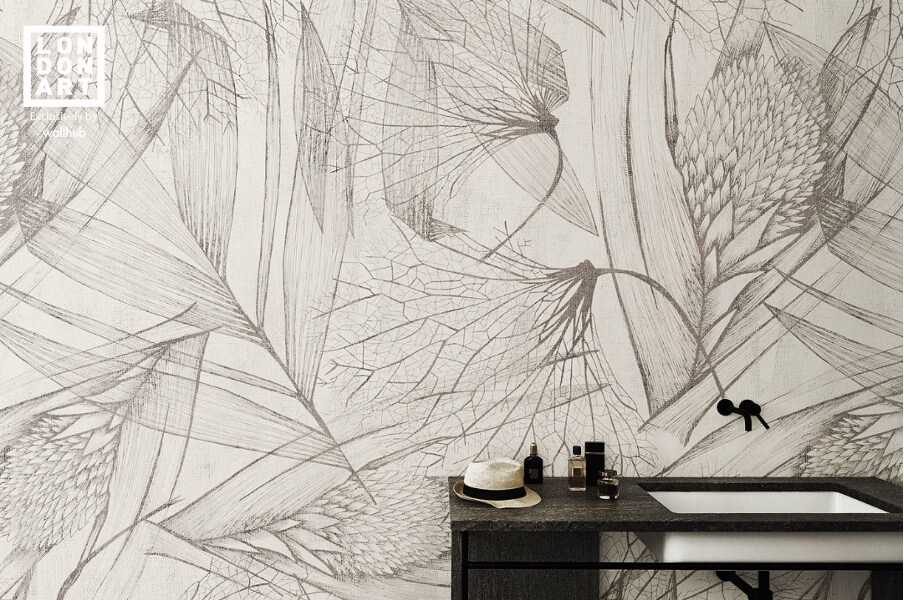 LondonArt Wallpaper, how is it made and from what materials?
The head-to-tail production of all LondonArt wallpapers is carried out exclusively in Italy with Italian raw materials and cutting-edge technological systems. All designs from their collections can be printed on the following types of wallpaper.
Kanda
Raw
Greenwallpaper
Glass with Blue Glass Finish
Glass with White Glass Finish
The first 2 paper types listed are non-woven wallcoverings with different embossing. They are a made-to-measure material rendering of the environments.
Greenwallpaper is a non-woven, PVC-free fabric. It is suitable for indoor environments and is recyclable.
Next on the list is Glass. It is made from ultra-thin special fiberglass yarn. This cutting-edge technology shatters conventional limitations of wallpaper in your intimate and personal spaces at home.
With the Blue Glass Finish, Glass performs well in environments with running water, like the shower, back of sinks, and exterior walls. It has high mechanical and water resistance and is washable.
Glass in White Glass Finish is created for walls that require frequent cleaning and are subject to wear such as the backsplash of kitchens. It has high mechanical and impact resistance. It is also washable.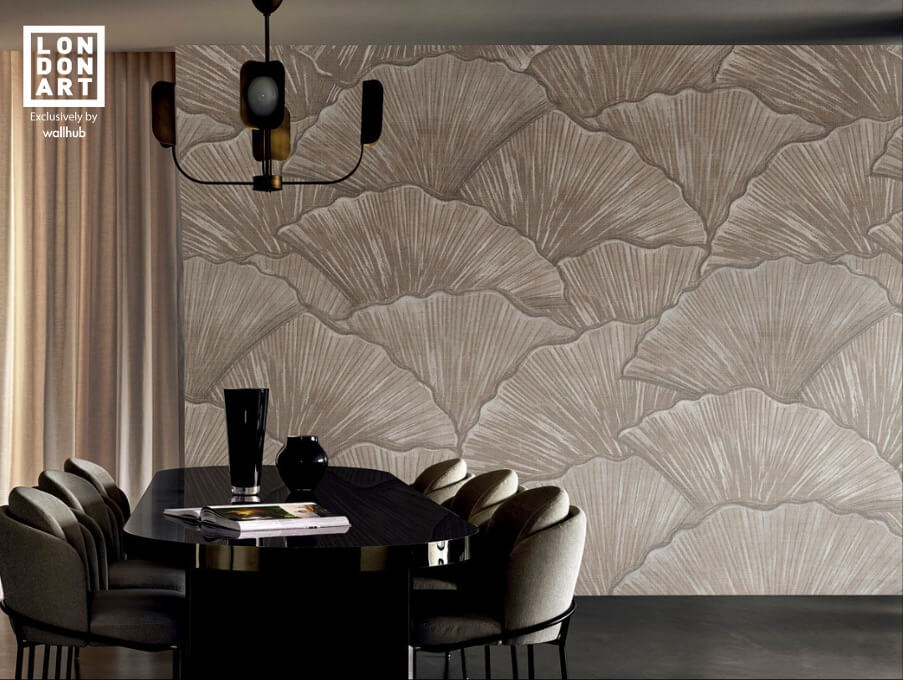 The Takeaway
LondonArt's wallpapers are exclusive, imaginative, and luxurious. Their collection has an undisputed aesthetic appeal which is combined with functionality to result in strong, impactful solutions.
Their experimental and highly innovative wallpaper designs are the canvases on which today's most exciting designers find space to dream. So let your imagination have the free-play as you dress your walls like never before.
LondonArt Wallpaper is now available in Singapore, exclusively at Wallhub.
Visit our showrooms to find out more in person here.