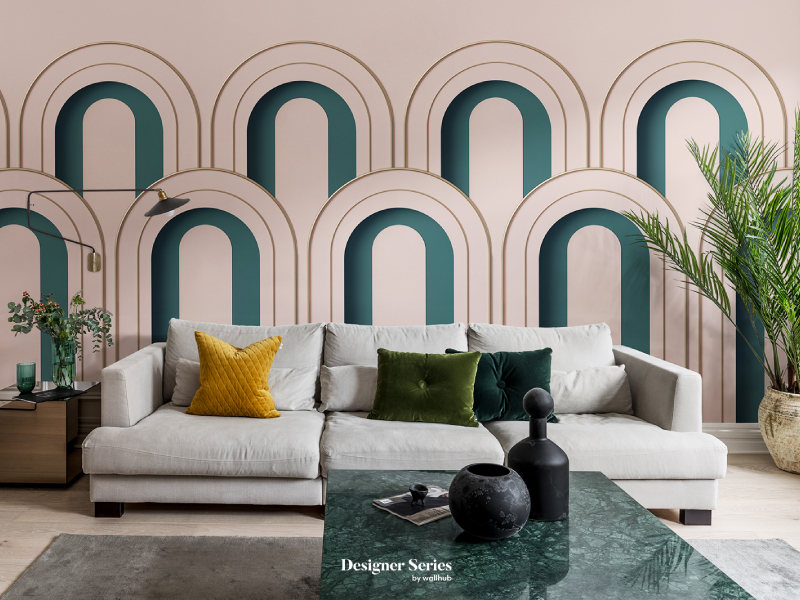 Revamp your home in the new year by incorporating emerging trends for wallpapers in Singapore!
You have endless options, from rustic-inspired stains and prints to vivid hues. Discover up-and-coming motifs that will bring an extraordinary touch of panache into any room – whether a traditional or modern home.
Here at Wallhub, we have identified five must-haves of wall coverings this 2023 so you can embellish your living space and express yourself through lavish décor designs.
Bright and bold
Many homeowners want to create larger-than-life vibrant, and beautiful home spaces. Make a statement with bright and bold wallpapers. Bold, colourful prints are a statement in interior design for 2023.
An excellent option for quickly transforming your interiors is through wallpaper — exciting decor options with printed motifs can help to enhance any wall!
For example, colour saturations such as turquoise blues and earthy browns find affinity with florals, animal patterns, and louder all-over patterns upon a single wall or multiple, respectively. Bright and bold patterns or prints are an effective way to use colour to transform any room. 
Moody floral prints
Create an atmosphere of mystery and allure with moody floral wallpapers.
What used to be a thing of the past is now in vogue again: beautiful and captivating wallpapers are taking the decor world by storm. Bringing bold colours and dynamic designs, you can make a powerful impression in any space by choosing floral wallpapers.
Now more than ever, we're seeing dark, moody florals gracing our walls rather than traditional light colours and neo-classical themes that were popular in previous decades. Choose statement pieces that bring drama to the smallest powder rooms, and make your 2023 decor unforgettable!
Wallpaper in dining rooms
Bring a touch of class and elegance to your dining room with beautiful and timeless wallpaper!
Entertaining your guests in the dining room has never been more stylish! A subtle touch of texture is all you need to elevate the space and captivate your visitors. Transform your space with an elegant wallpaper design, from traditional murals to bold chinoiserie patterns, and these features are sure to make a sophisticated statement.
Large-scale prints
Large-scale prints are an innovative way to add texture and pattern to a room without making it look too busy. Oversized patterns are the way to go if you're looking for bedroom wallpaper trends in 2023.
Murals, botanical prints, and floral patterns look better as large-scale prints and can provide a real eye-catching factor in a room. The rest of the room should be kept simple and neutral to make the large-scale print stand out.
Conclusion
Ready to transform your space? Explore the latest wallpaper trends of 2023 and give your home new life with bright, bold prints, strong vinyl styles and moody floral designs. Whether you choose tiny or large-scale prints, your walls will have a statement look!
Wallhub is the perfect wallpaper provider for you! Visit our online store and explore an extensive range of wallpaper shops with the latest trends and styles. Find the perfect wallpaper today and make a statement in your home.