Your kitchen is usually the busiest part of your home. It's where you prepare home-cooked dishes for your loved ones. It's a place where your family can spend quality time and enjoy delectable food together. Sometimes, it's also where you entertain guests. This is why your kitchen should be as cosy and inviting as it is functional.
There are many ways to liven up your kitchen. You can re-decorate it and use furniture pieces and furnishings that make a statement and showcase your taste and personality. You can also use wallpaper to upgrade the look of your kitchen or add personality to your hallways leading to the kitchen.
Here are some creative ways to spice things up in your kitchen.
1. Wallpapered accent wall
An accent wall will add a focal point to your kitchen. Instead of painting one wall a different colour, why not think outside the box and choose a wallpaper in Singapore? A wallpapered accent wall is perfect if you use white tiles on your kitchen wall. Be sure to pick a design that complements the style you are going for.
2. Patterned island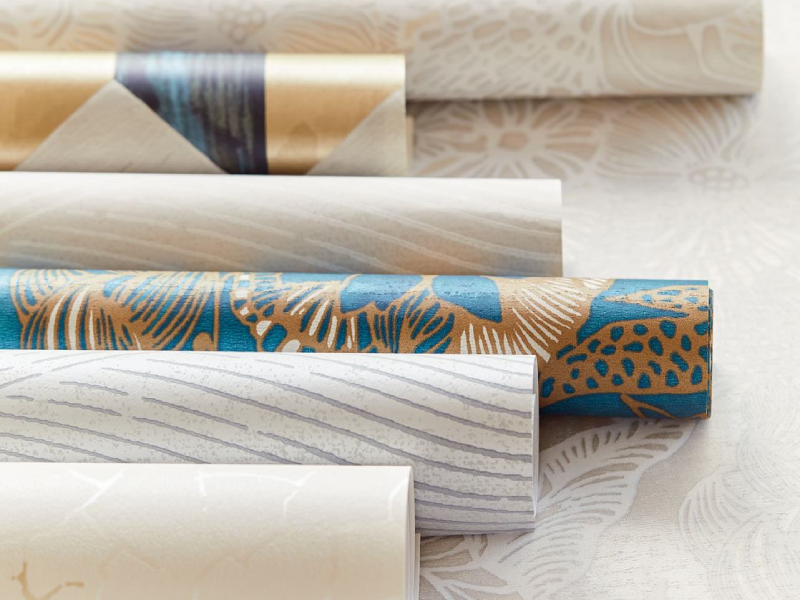 Choose a wallpaper with a graphic pattern and place it along one side of your kitchen island. While it is an unusual way of using wallpaper, it's undeniably an ingenious way of making your cooking space look more attractive.
3. Behind open shelves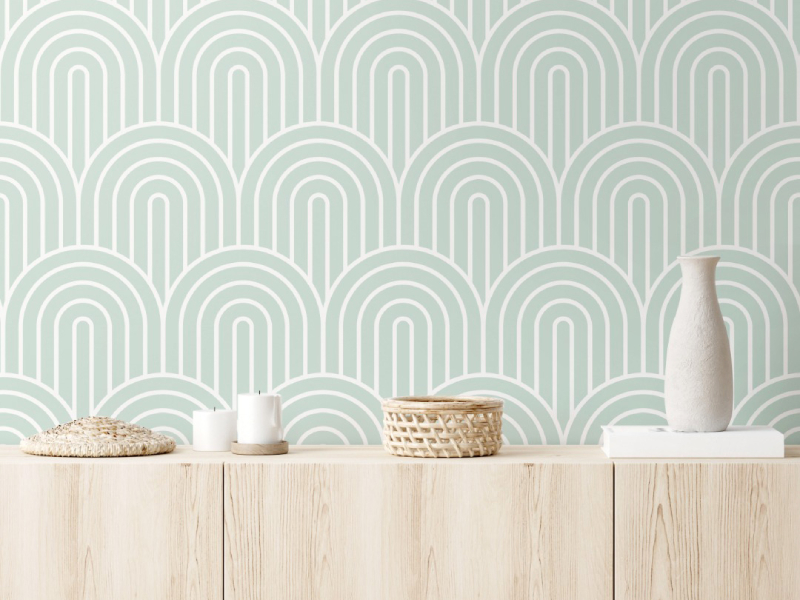 Do you want your kitchen to have an open style to make the space seem bigger? Adding wallpaper behind open shelves gives this room a visual break, livening up an otherwise dull and dead-looking space. When choosing a pattern as backing for your open shelves, consider the existing colour scheme. You can pick a wallpaper with a bold, attention-grabbing design to add a bit of fun to your cooking area.
4. Bright breakfast nook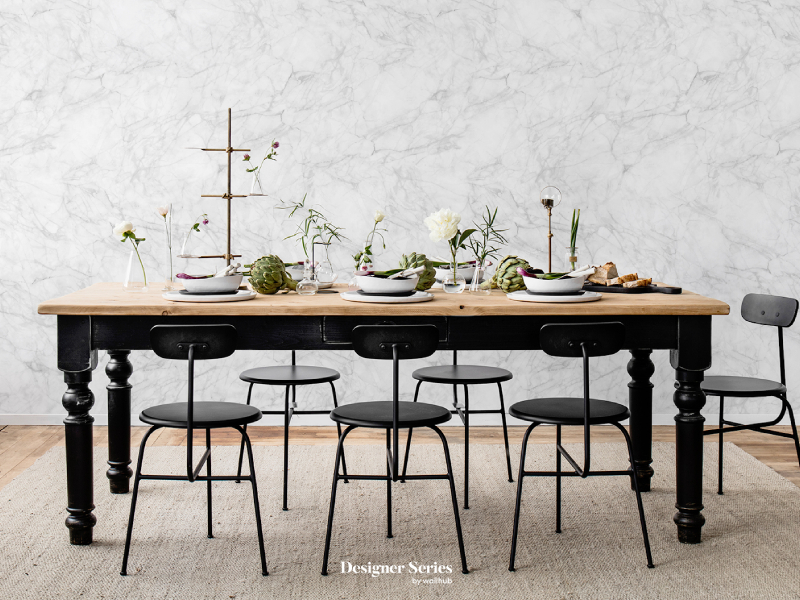 If breakfast is the only time you and your family can eat meals together, it's only fitting that you create a breakfast nook that makes the most important meal of the day more enjoyable. By using a bright, colourful wallpaper in Singapore for your breakfast nook, you'll be able to set the mood right and give your kitchen a vibrant touch.
5. Wallpaper to separate living spaces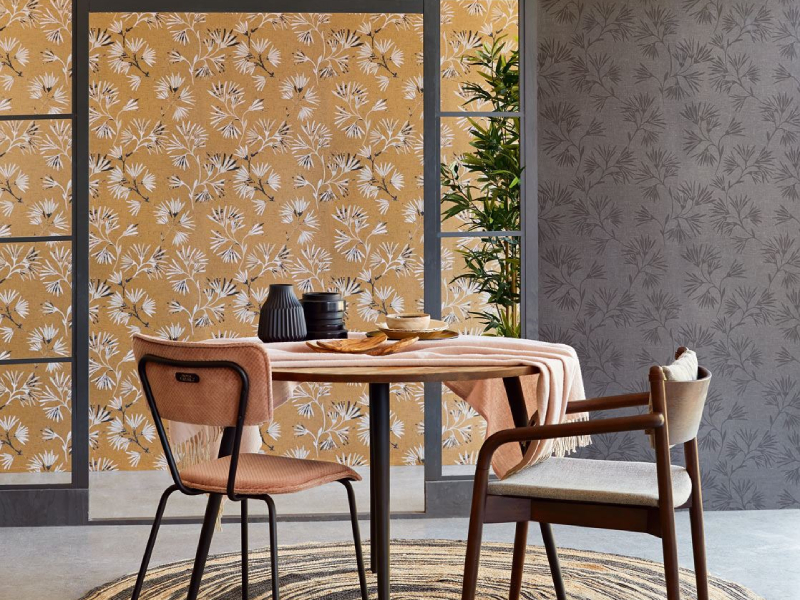 You can easily separate your kitchen from your living room by using wallpaper with a bold pattern on the surrounding walls. This is the best solution for homes with an open layout since the different designs or colours of the walls in other areas of the house can differentiate each space.
6. Enchanting kitchen entrance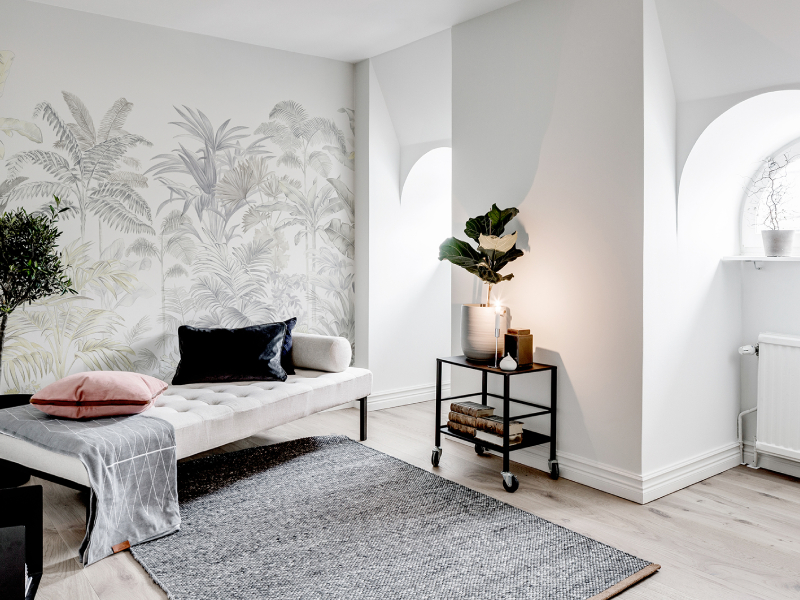 Create a stunning kitchen entrance by covering it with Europe wallpaper in Singapore. Adding wallpaper to your kitchen's entrance will no doubt get anyone excited to enjoy the mouth-watering dishes you prepare for them. With an inviting entryway, even you will be in the zone to whip up another gastronomic spread for you and your loved ones.
Conclusion
Turn your kitchen around by adding bright and attractive wallpaper to different areas, including the backsplash, island, open shelves, and entrance. Be sure to go for water-resistant options if you're worried about the maintenance and longevity of the wallpaper in a kitchen setting.
At Wallhub, we have over 25,000 designs of wallpaper from Europe, Korea, the USA, and Japan. Whether you're going for a rustic, vintage, modern, or industrial look, you will be spoilt for choice. Contact us for more enquiries or book an appointment to visit our showroom galleries today!