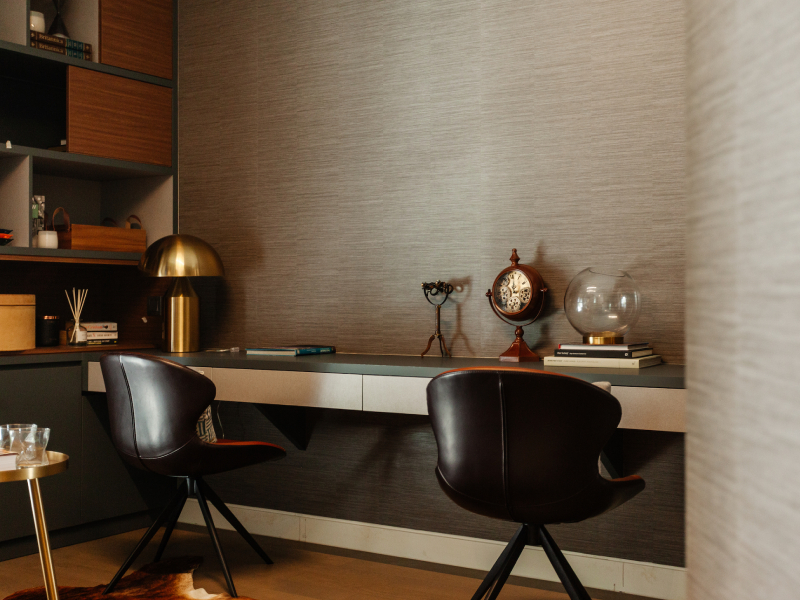 One of the easiest and most effective ways to transform your home office space is with wallpaper. Not only does it create a unique look, but it can also be used to inspire productivity and creativity. Here are five inspiring wallpaper home ideas that will help you makeover your home office in no time!
1. Geometric Patterns
Geometric patterns are a great way to add a modern touch to any room in your house, including your home office. Choose bold colours for an eye-catching effect or subtle shades for a more laid-back atmosphere. You can also mix and match different geometric shapes for an eclectic look.
Geometric patterns give off a sophisticated vibe, perfect for getting you in the mood for working in your home office space.
2. Floral Prints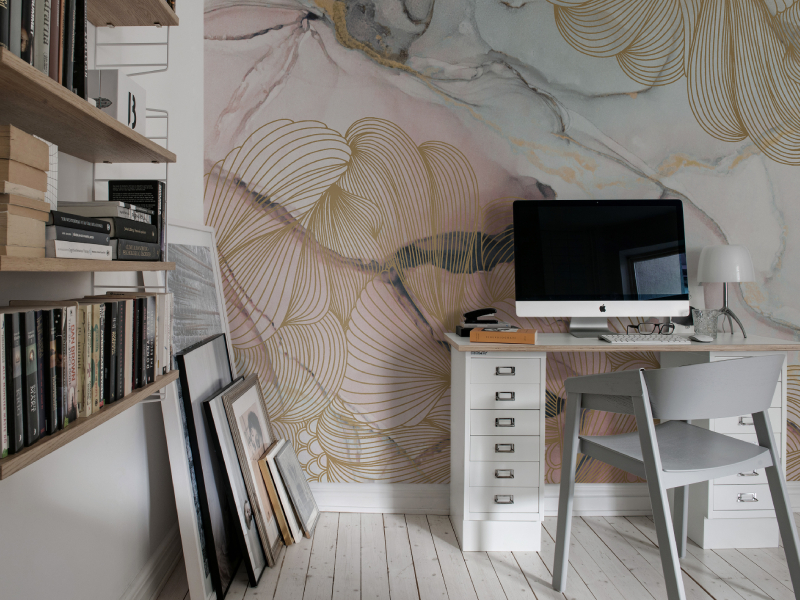 Floral prints are a great option if you want something classic yet outstanding. Floral prints are timeless and can instantly add warmth and sophistication to any room in your house. For added texture, consider adding raised elements like velvet or embossed paper designs.
Floral patterns bring a touch of nature into your home office with floral wallpaper. Whether you choose classic floral designs or more modern interpretations, this type of wallpaper can help create an inviting and uplifting atmosphere in your workspace.
3. Functional and textured wallpaper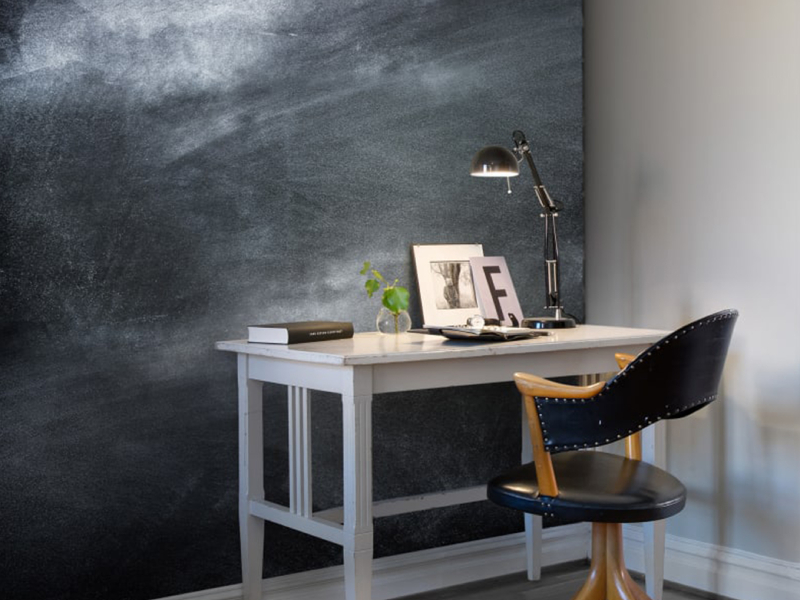 Functional wallpapers such as chalkboard wallpaper can be highly useful for home office settings. The wallpaper can double as a chalkboard where you can list your tasks, reminders, notes and any additional information needed. When not in use, the black wallpaper makes your home office look sophisticated for any work-from-home setting.
Additionally, textured wallpaper is another great option if you're looking for something more unique than traditional wallpaper options. Many types of textured wallpaper are available such as grasscloth, corkboard, burlap, and even fabric-backed vinyl wallpapers! These types of wallpapers will give your workspace some extra dimension and character!
4. Nature-Inspired wallpaper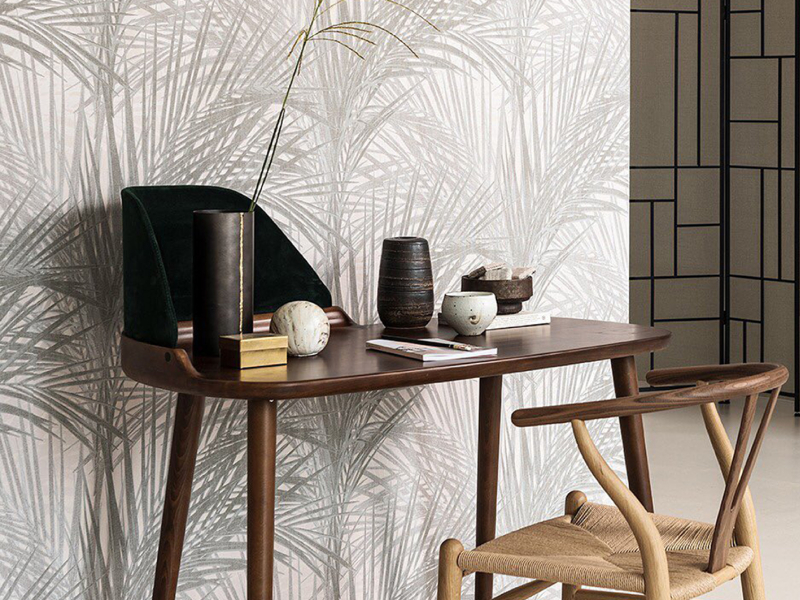 Nature-inspired wallpaper is perfect if you want to create a calming and peaceful atmosphere in your home office. Choose a design with subtle colours and natural imagery, such as trees, forests, mountains, or oceans, for an instant calming effect.
5. Maps & Charts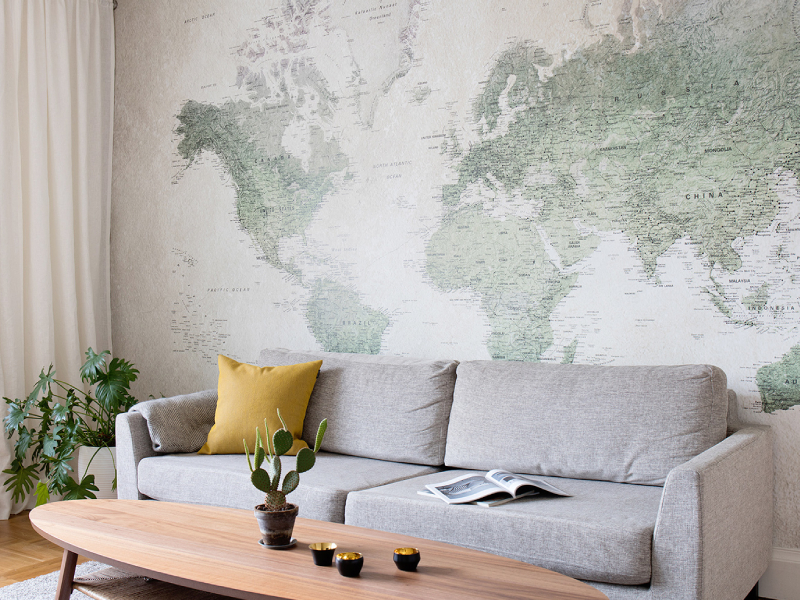 World Map Murals are perfect for those who love geography or want to explore the world around them from the comfort of their home office! Working from home can leave you feeling trapped sometimes. World map wallpapers showcasing different areas of the world can help you feel inspired and less confined.
Wallpaper maps come in all shapes and sizes, so you can choose one that fits the size of your wall perfectly! Similarly, there are plenty of chart options, too – from educational charts about nature or astronomy to fun ones featuring animals or pop culture references!
Conclusion
Wallpaper is an easy way to transform any room in your home – especially when it comes to making over your home office space! With these five fresh wallpaper ideas, you can find something that suits your style while inspiring throughout the day. So go ahead – let those creative juices flow by sprucing up your home office with some beautiful new wallpaper today!
Searching for the perfect wallpaper to refresh your home? Wallhub is the ultimate online wallpaper store! Please take advantage of our fantastic selection today and find the wallpaper that will transform your space! Please browse our extensive range of top-quality designs and bring your walls to life.
Bring your office to life with Wallhub today!