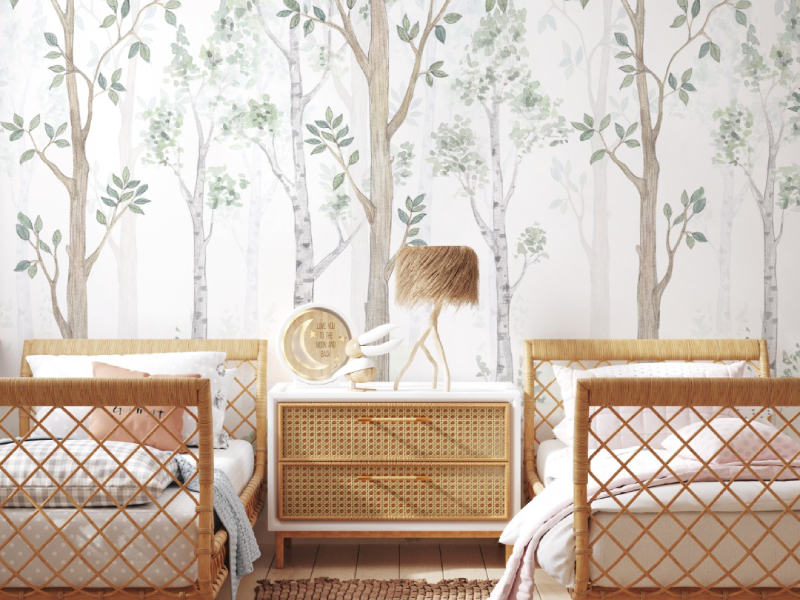 Wallpapers are a quick and effective way to transform a space without going through the long process of a paint job. When decorating your teenage kid's bedroom, wallpapers are the perfect choice for transforming their space to fit their unique style and taste. From abstract designs to patterns, many options are available for them to easily keep up with changing trends or add personality to the space.
Create a unique haven where they will love spending time – it's easier than you think using these wallpaper ideas!
1. Geometric patterned wallpaper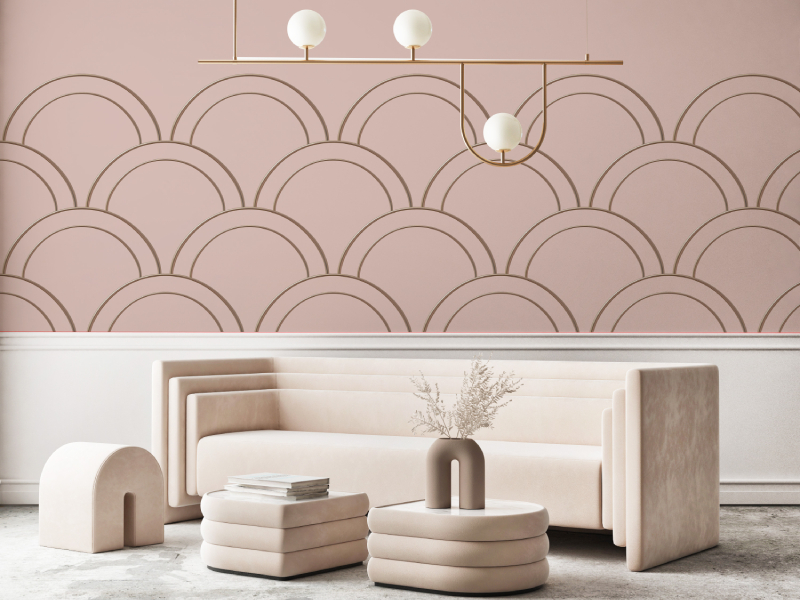 Geometric patterns bring a modern, stylish vibe to any room – particularly in the form of wallpaper. Remember to use wallpapers sparingly while decorating large spaces – an overload of repeating geometric shapes could be too much for even adults! Consider circles, triangles or squares if you need something that can adapt to your teen's changing taste as they age.
2. Panoramic wallpaper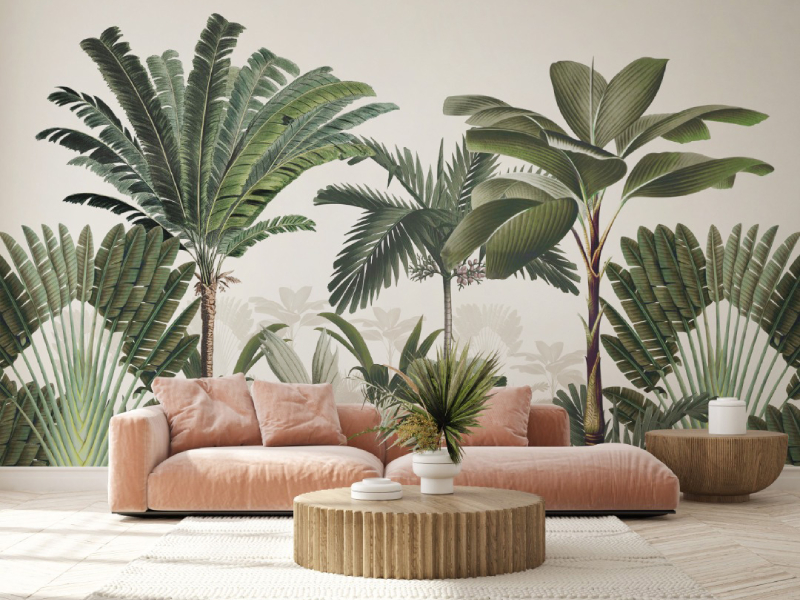 Take your interior design experience to the next level with panoramic wallpaper! This unique, seamless style of wall covering flows from one corner of a room seamlessly across all four walls. Choose this modern option for an eye-catching effect and give any area an expansive feel that enhances its overall appeal.
3. Black and white wallpaper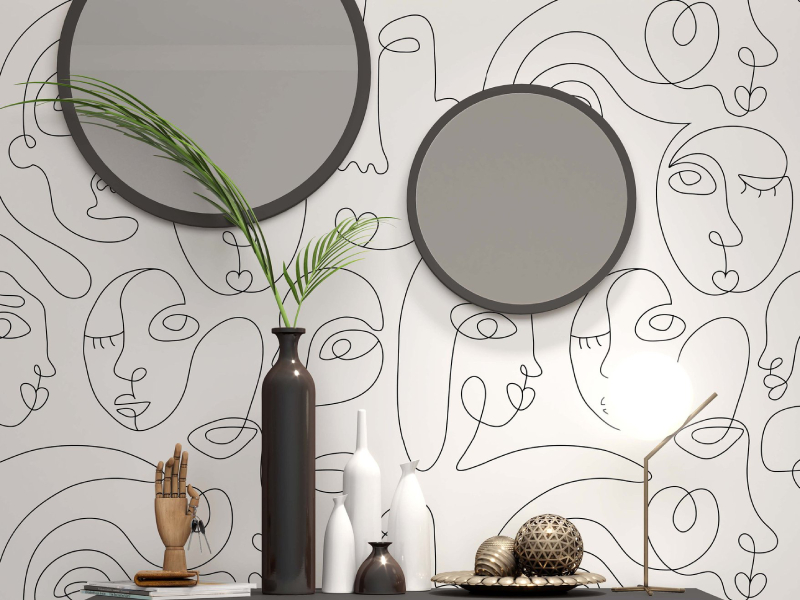 Add a touch of texture to your bedroom without the hassle of clashing colours by using black, white or grey wallpaper. The neutral shades make it easy-breezy when you want to switch up furniture and decor pieces – let those walls do the talking!
With neutral wallpaper, you can add colour and texture to your bedroom without worrying about clashing shades. Plus, it provides the perfect backdrop for adding different furniture and decor pieces, allowing each one to stand out. Best of all, wallpapers come in various textures, from flat matte to textured suede – giving you the flexibility to create a unique look! So go ahead and let those walls make a statement.
4. Accent wall wallpaper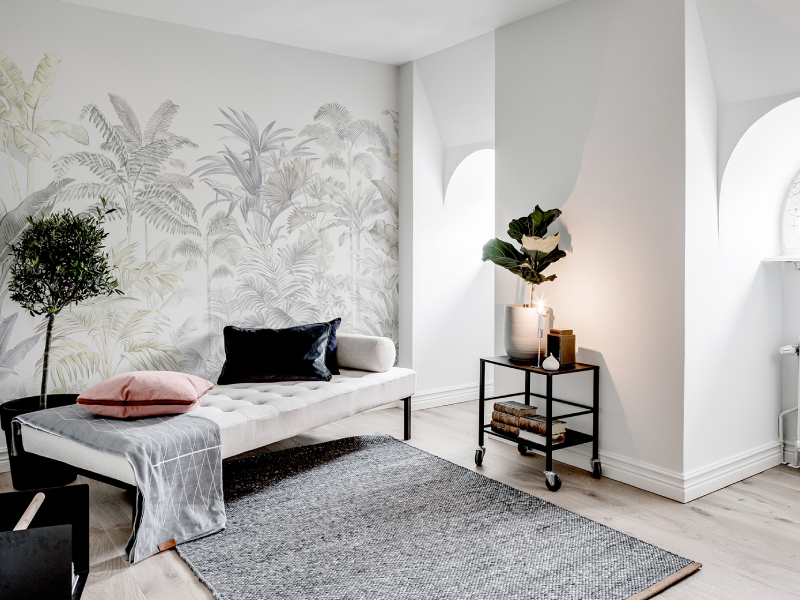 Accent wall wallpaper is the perfect way to add style and personality to your teenager's bedroom. Choose one wall or a particular wall section, and add patterned wallpaper to create a bold statement. Accent walls attract attention without overpowering the rest of the room. The accent wall should have colours that complement the rest of the room.
Conclusion
Home decor can be an exciting adventure when designing a teen's room, but it could quickly become a challenge without the right plan. At Wallhub, we provide wallpapers in Singapore to make sure your teenager's dream bedroom is both stylish and practical! Consult one of their experts today for assistance in choosing trendy wallpapers for your teen.
With Wallhub's wide selection of wallpapers, you'll be able to create a chic, modern look that fits your teen's style. Plus, you'll be amazed at how easy it is to install these wallpapers – perfect for those who want to spend less on DIY projects! Get creative and start shopping at Wallhub today – the leading wallpaper store in Singapore!