INTERIOR TEXTURED PAINT
Polished. Sleek. Refined.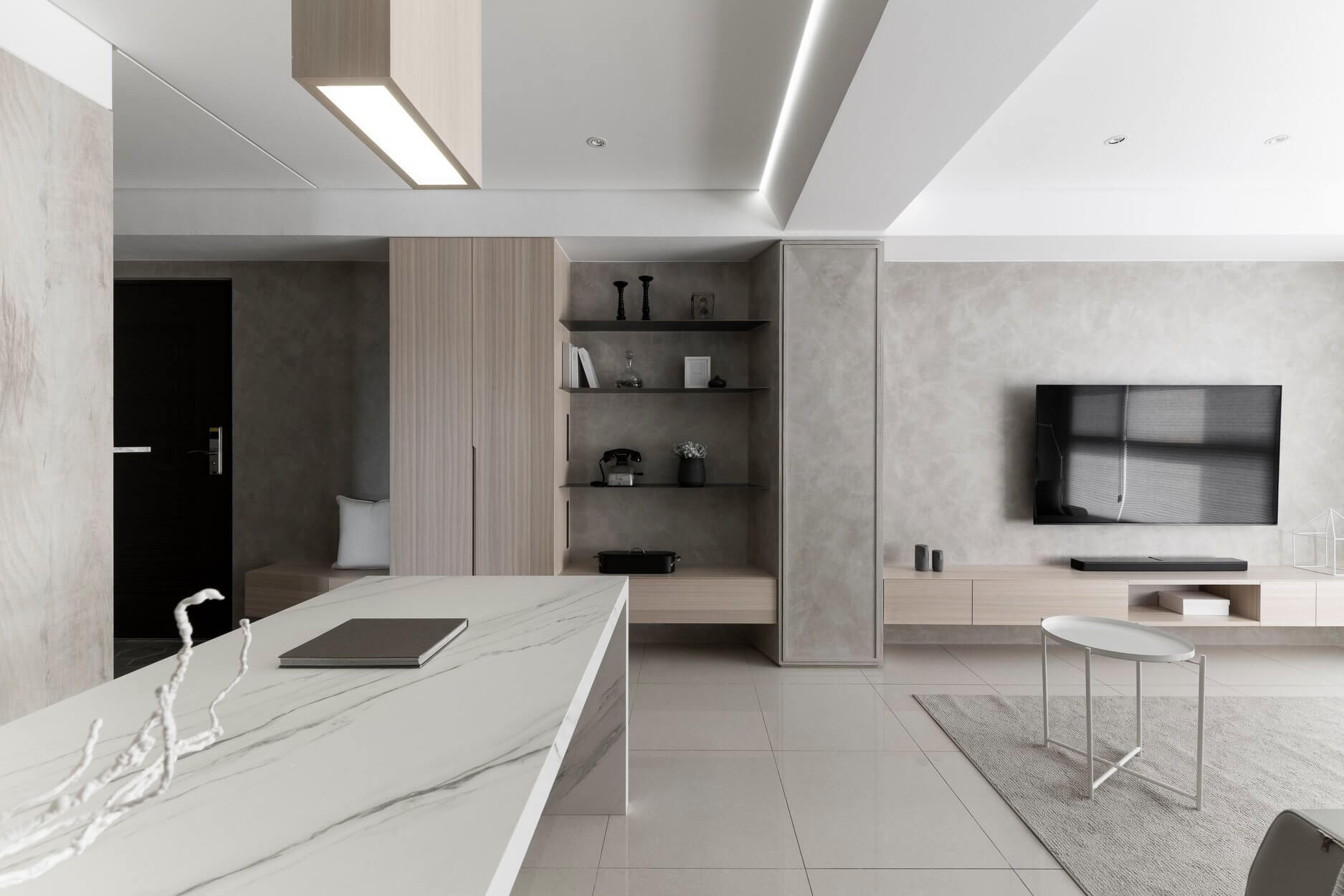 Create a refined and sophisticated ambiance with our Strato® Interior Textured Paint & Coating in 4 core series:
Classic Cement Texture, SCT
The Velours, SVL
Cashmere, SCH
Pearly Taffeta, SRT
Whether its the Industrial, Scandinavian, Contemporary or Minimalistic style you're trying to achieve, the backdrop of the texture/special effects can complete the look.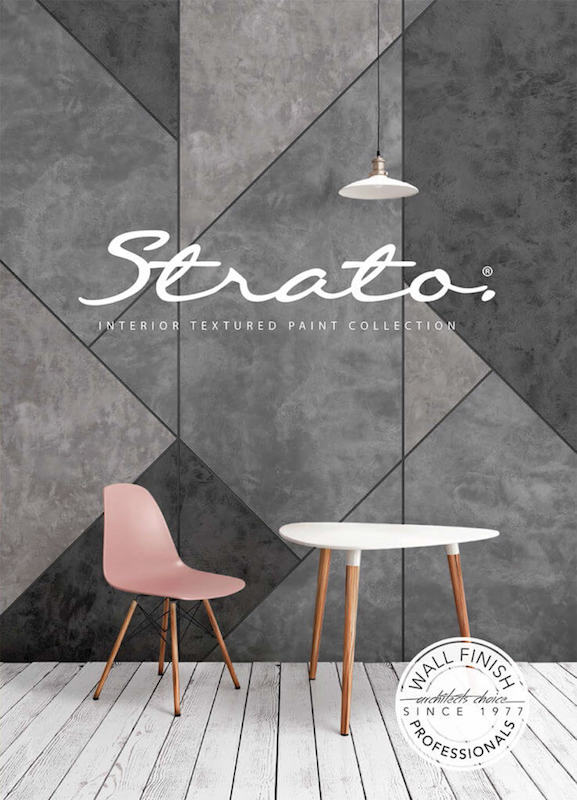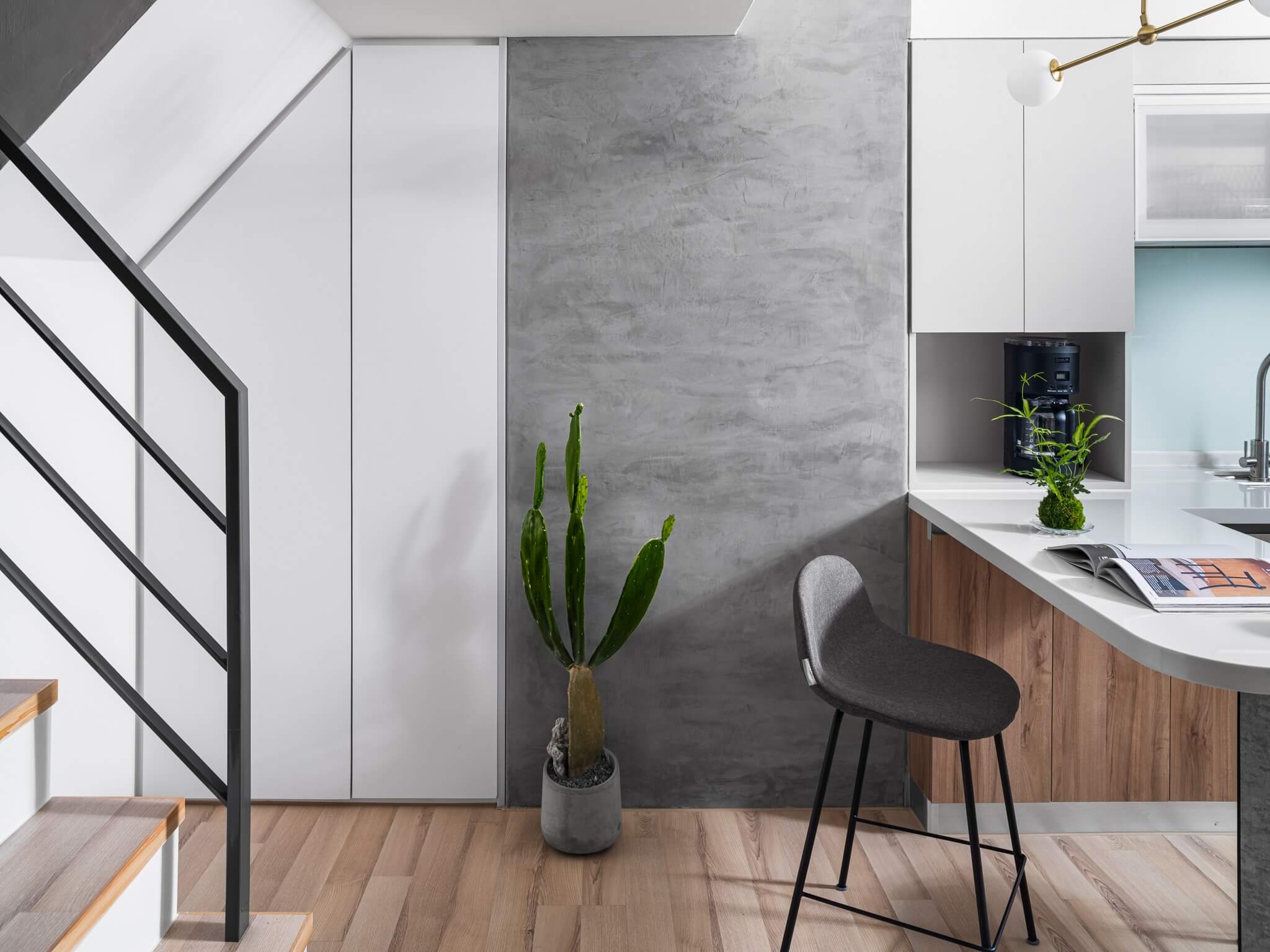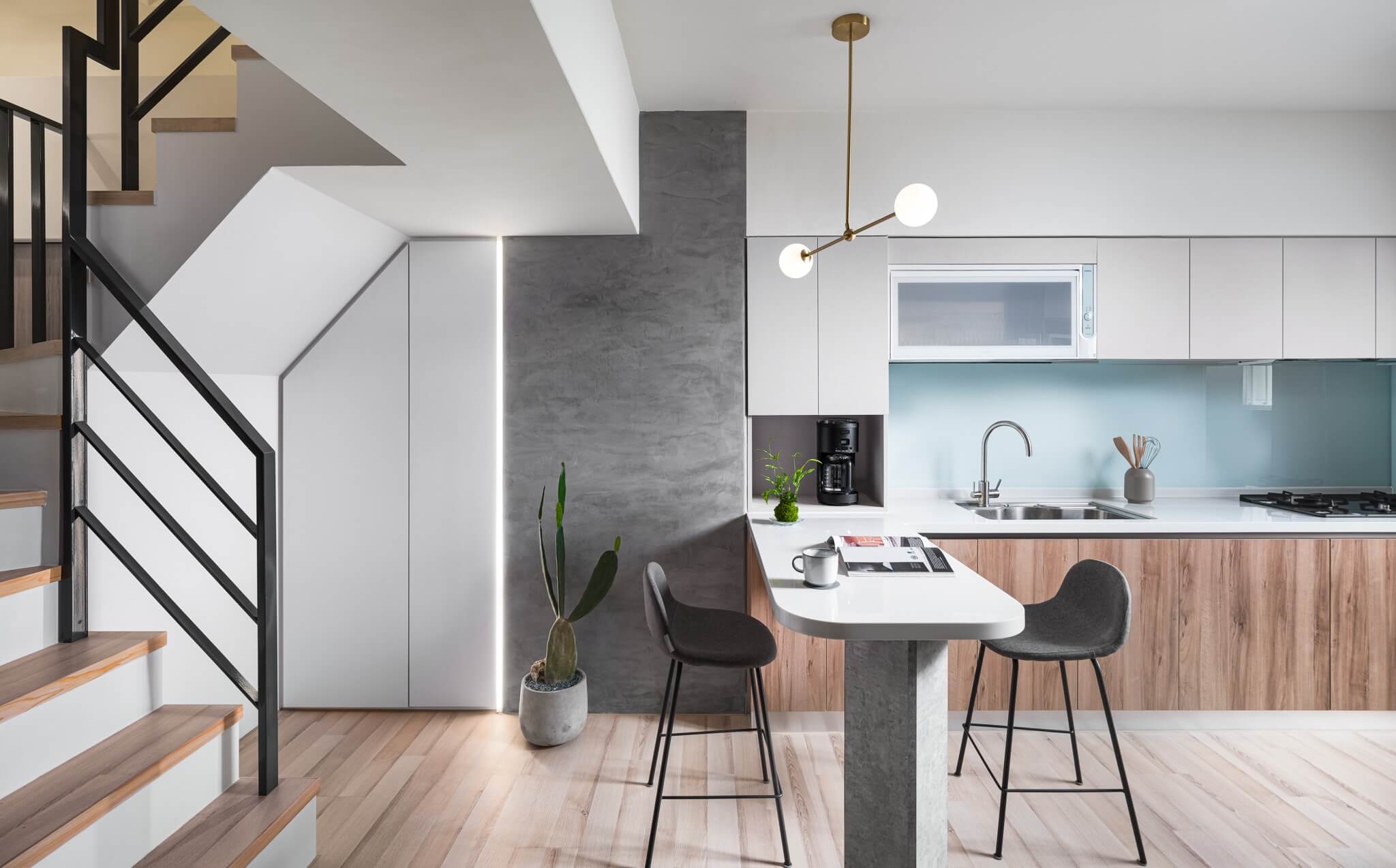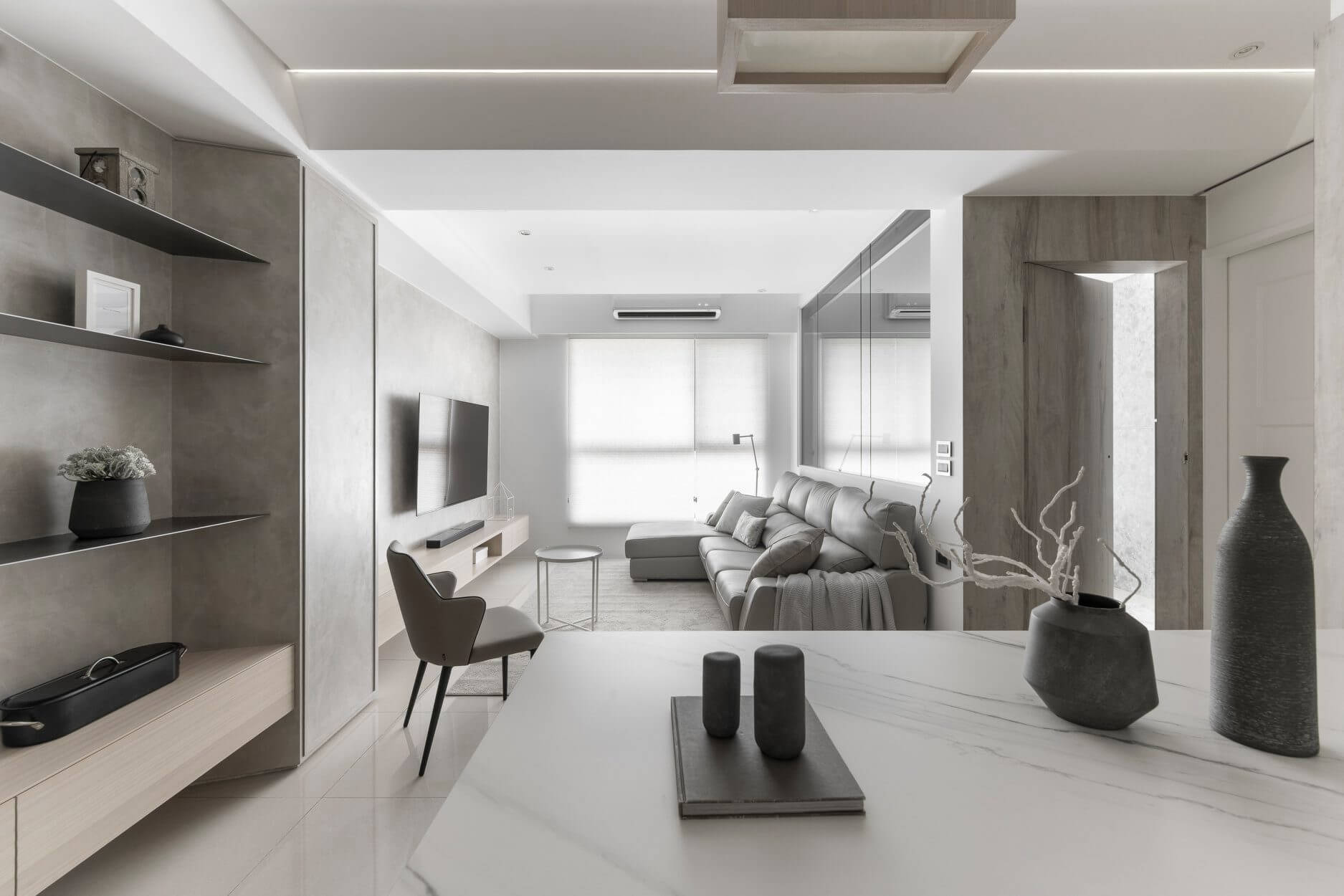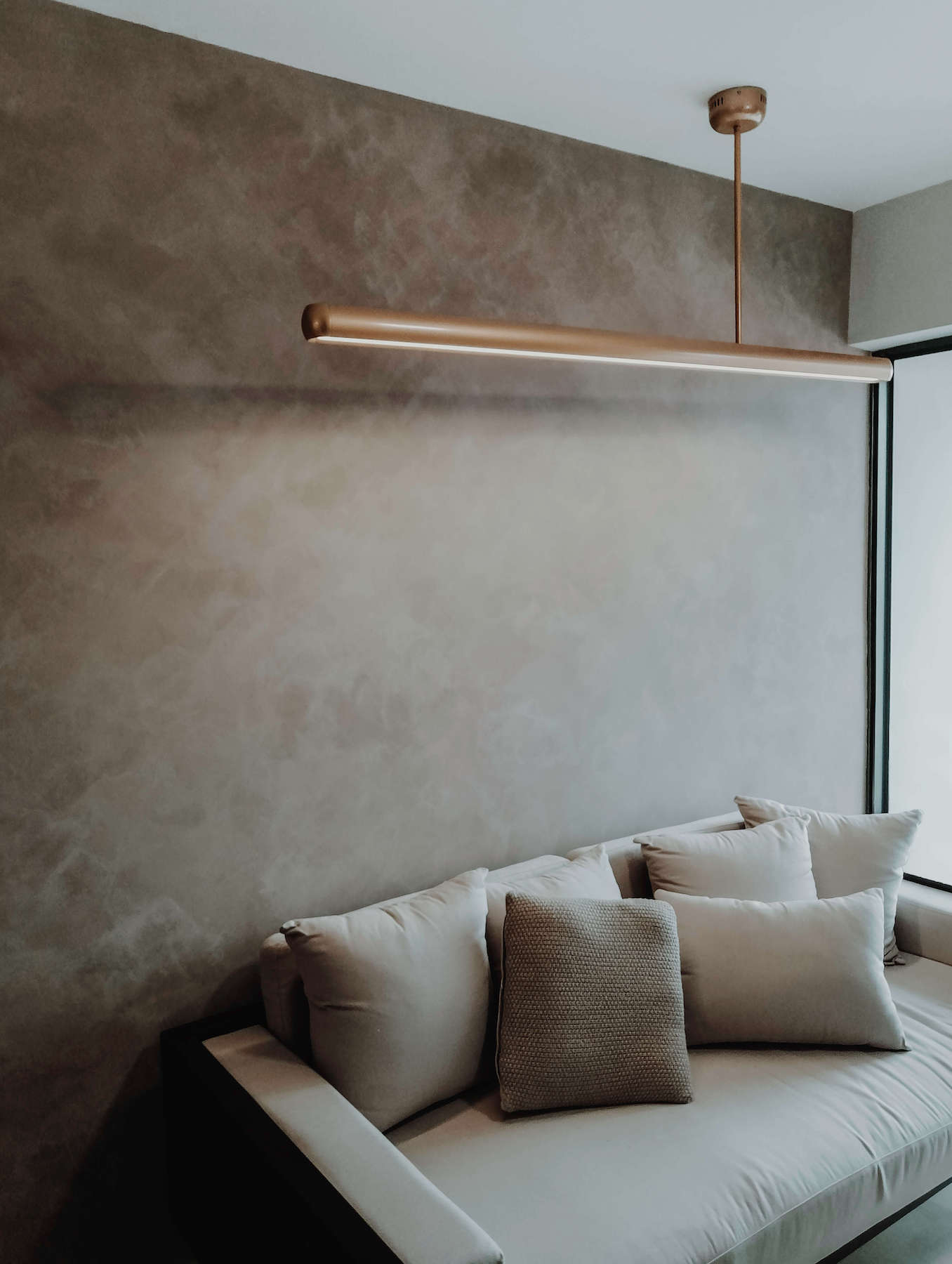 Brought to you exclusively by Wallhub in Singapore.
Strato® Textured Paint can be applied on your feature wall to create a statement piece, on general walls or even on the ceiling for the overall added ambiance look and an instant wow effect.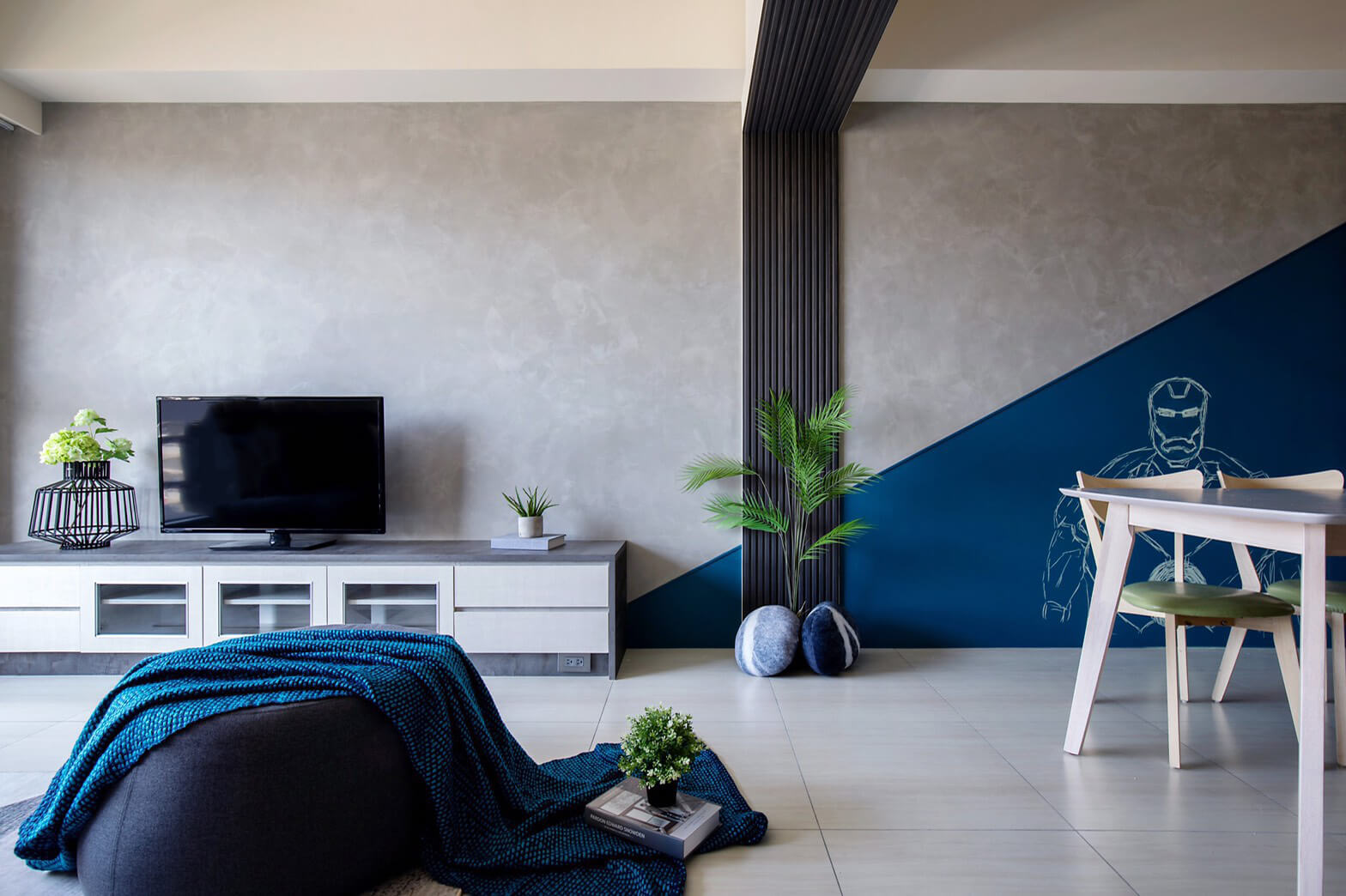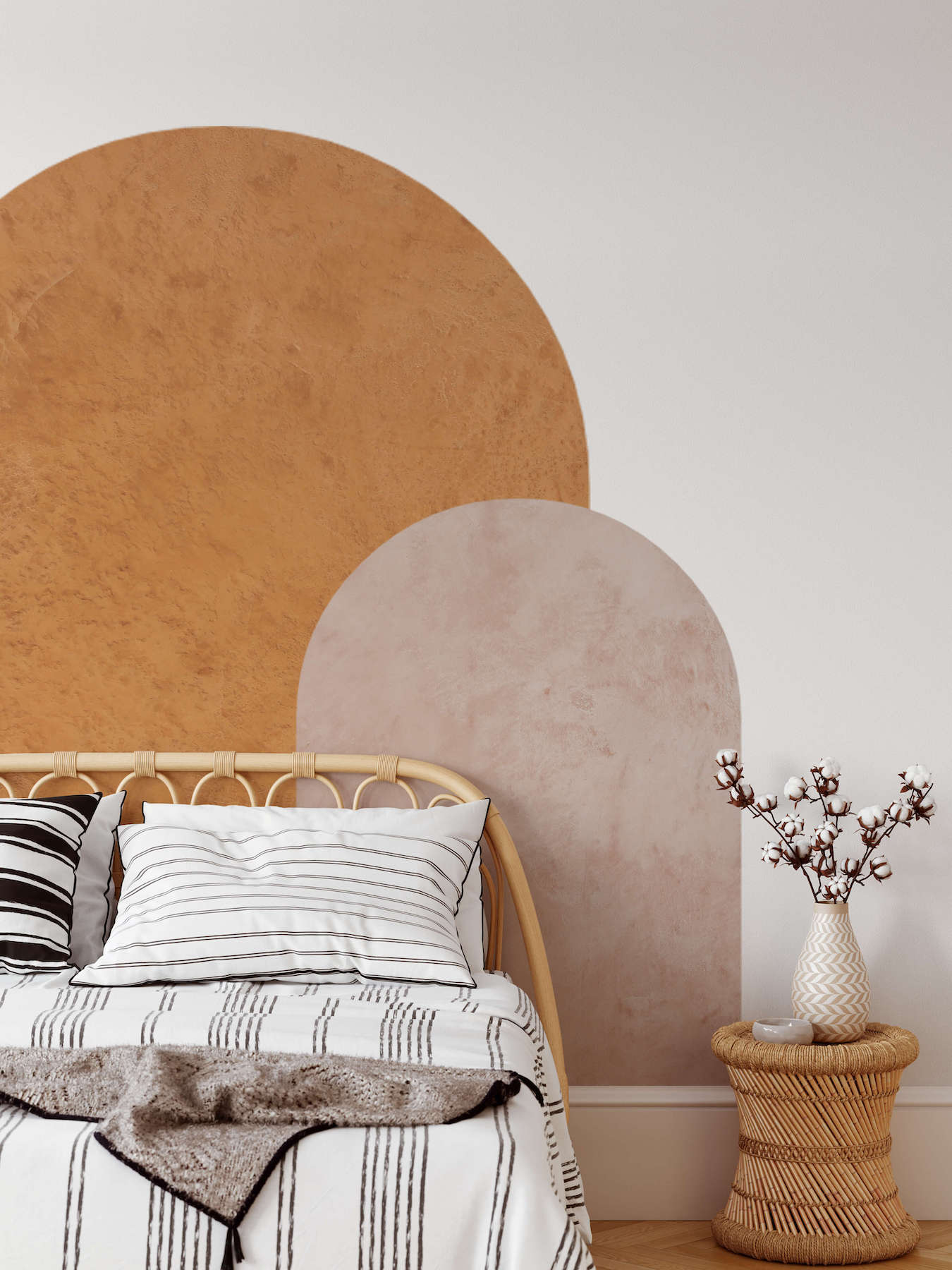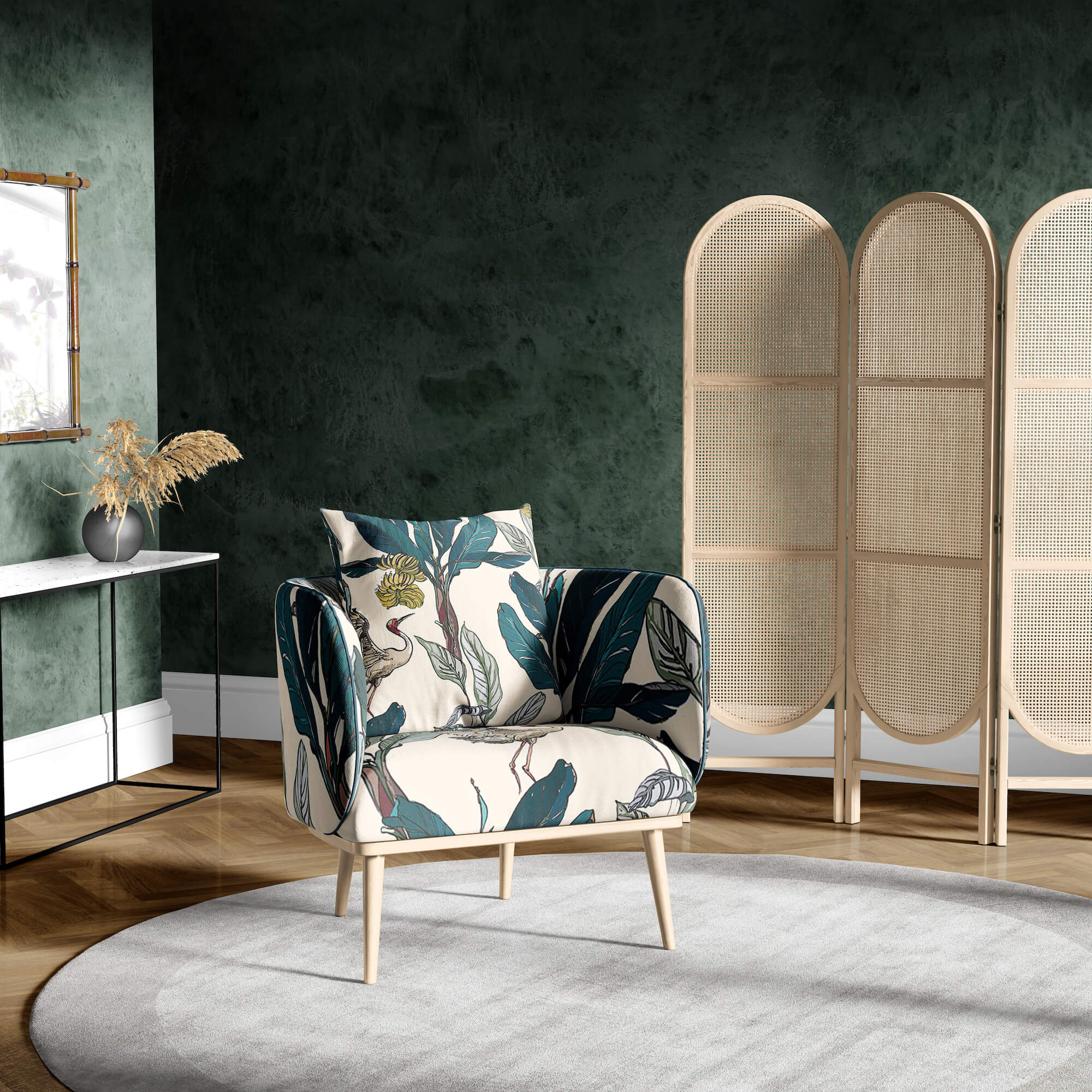 Choose to have it done in a single tone, mix of multiple tones, or with geometric groove lines for your accent walls. There are over 40 different paint colours for you to choose from. Each series comes in its distinctive colour and design style.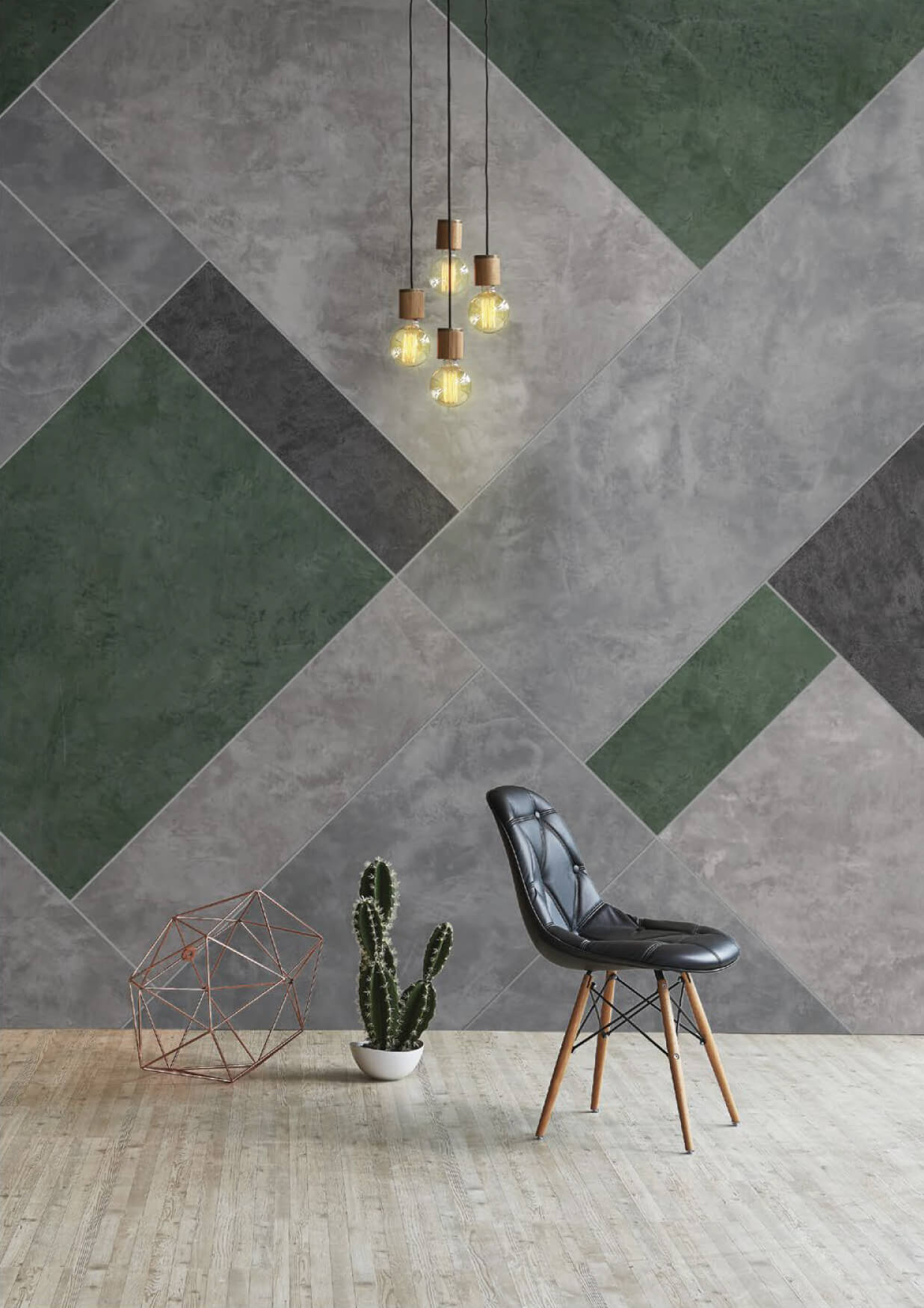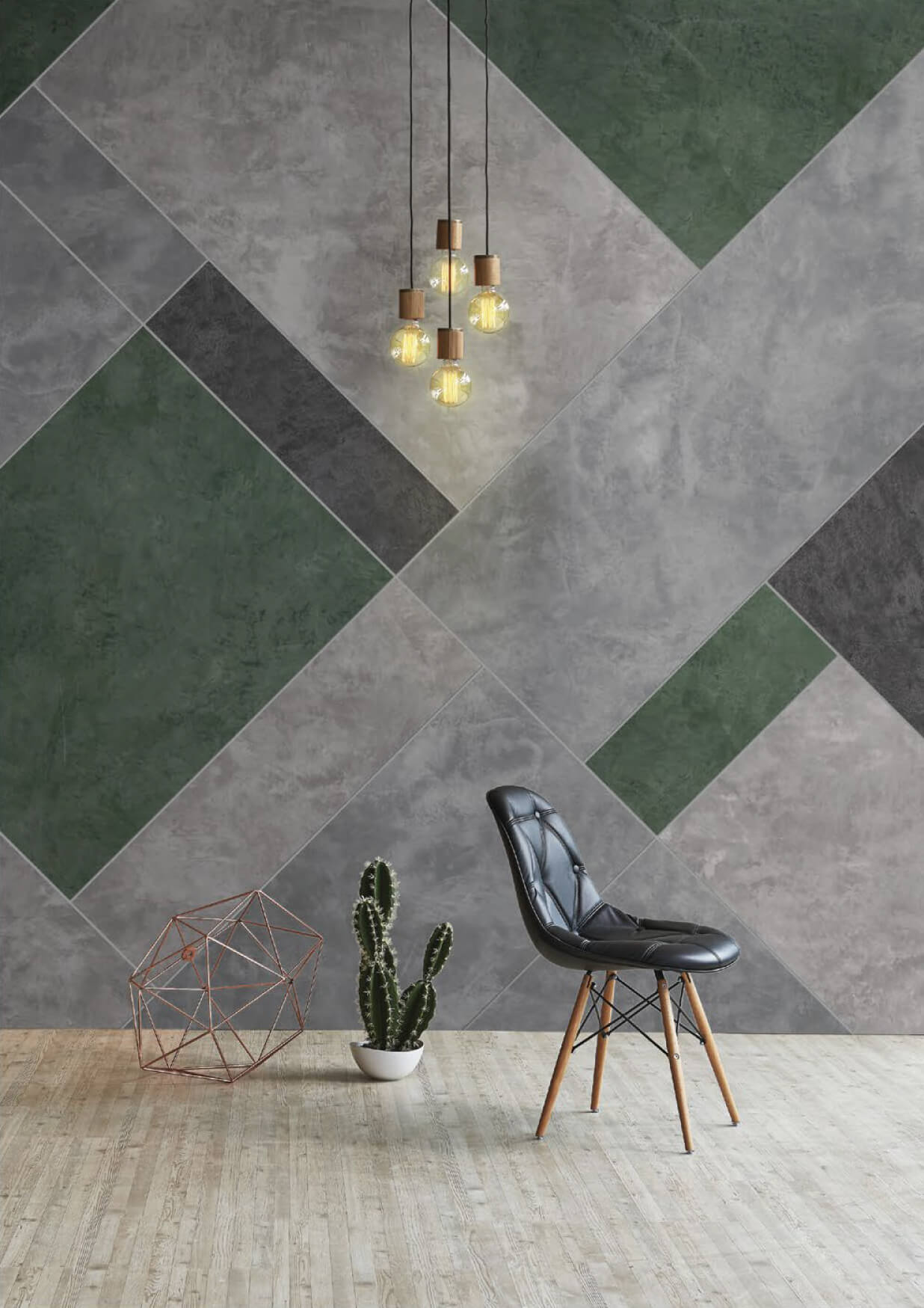 Accredited with Singapore Green Label,
you will love to know that our Strato® Textured Paint also carries the following key features:
Features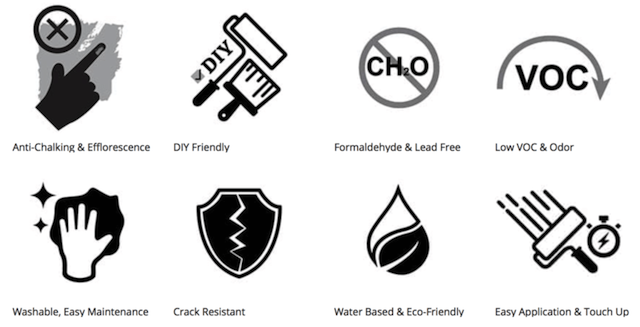 View some of our Residential & Commercial Projects: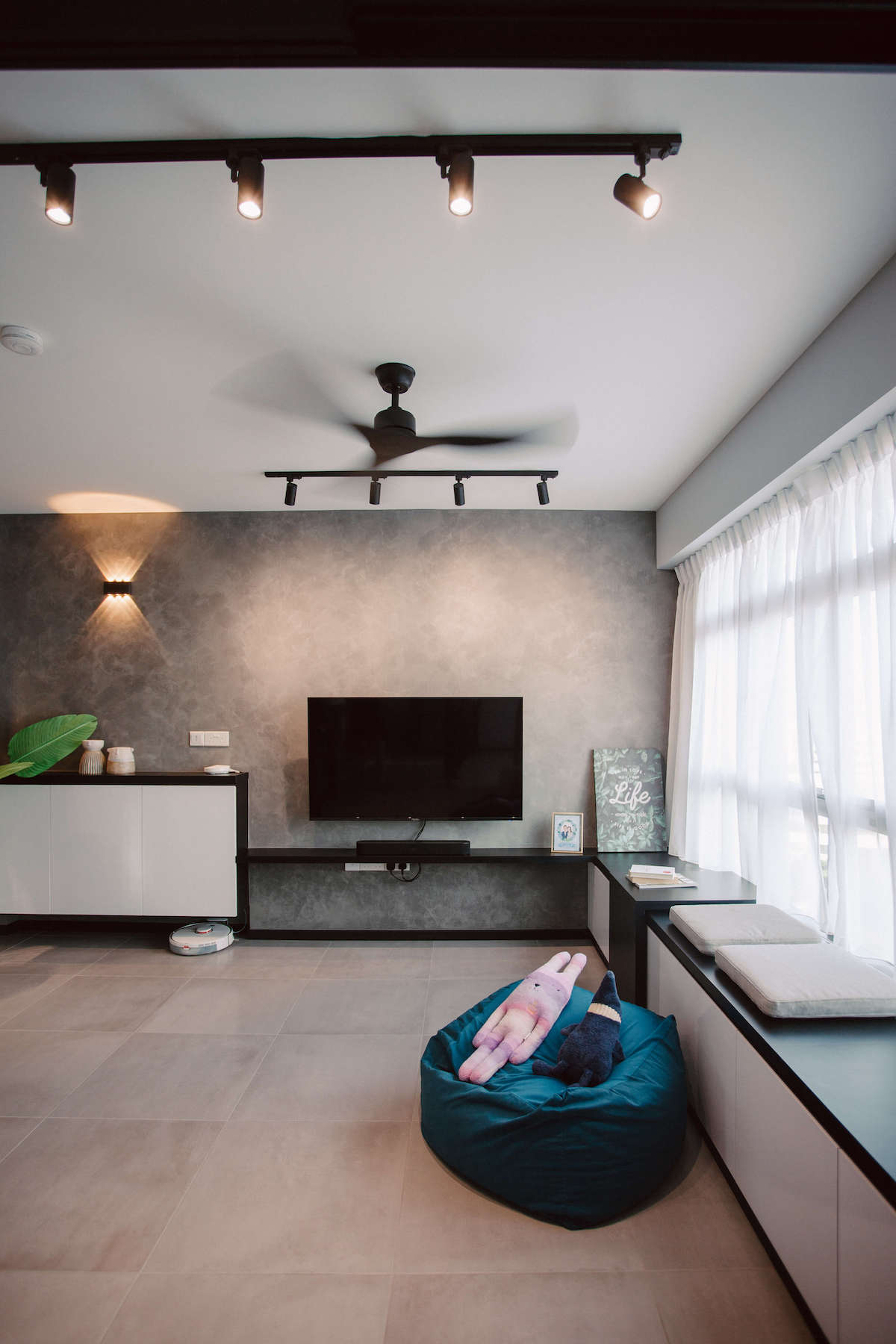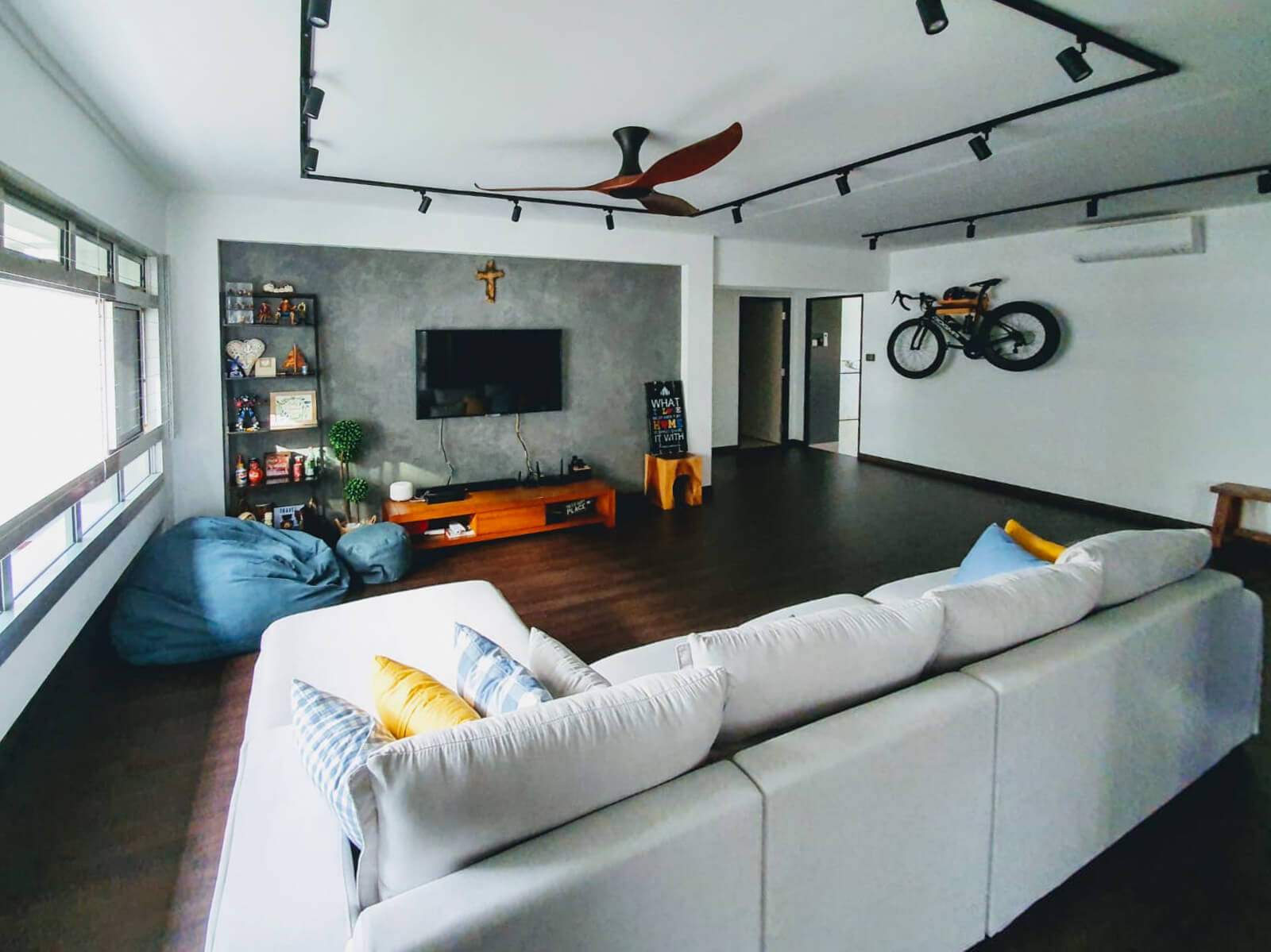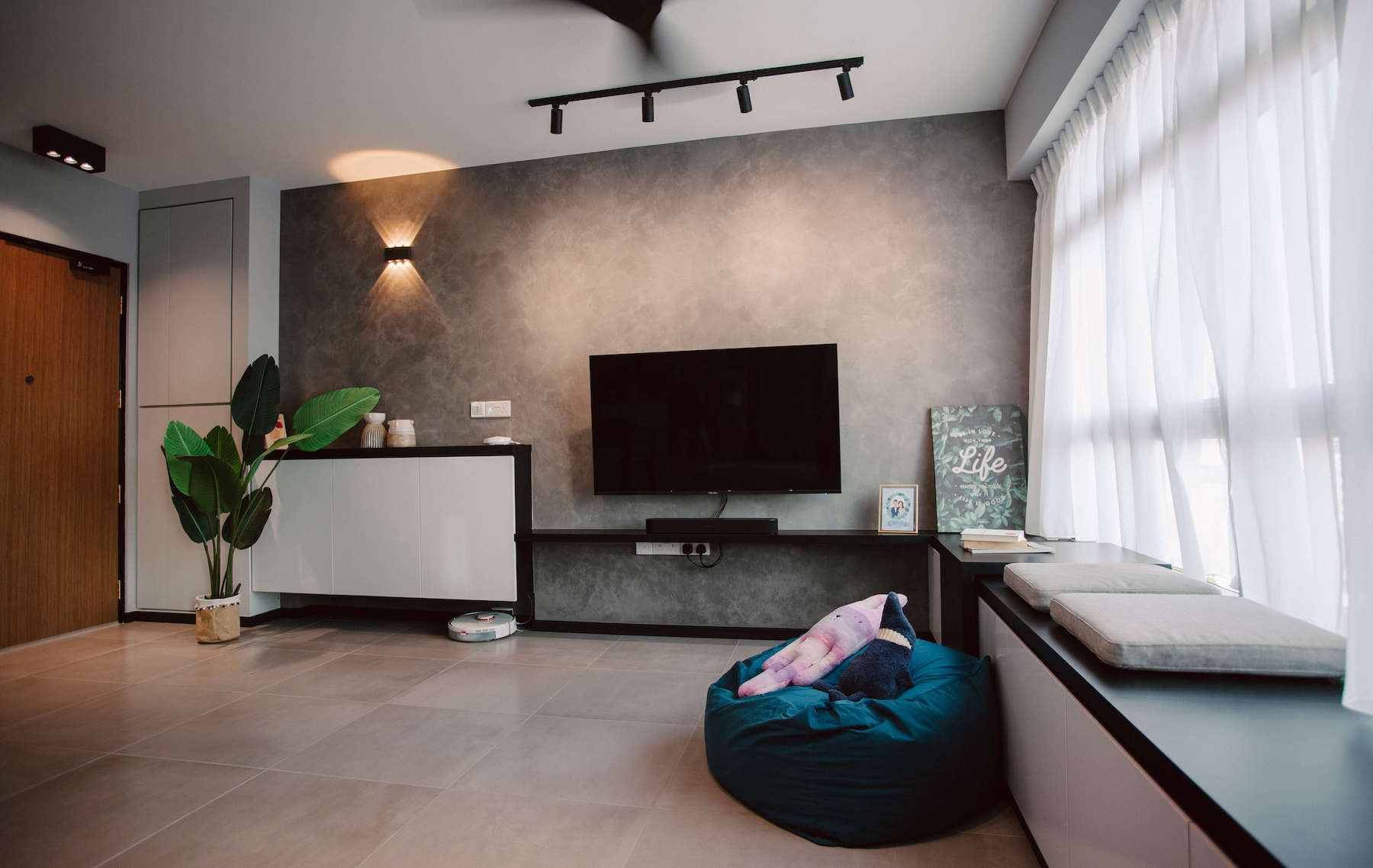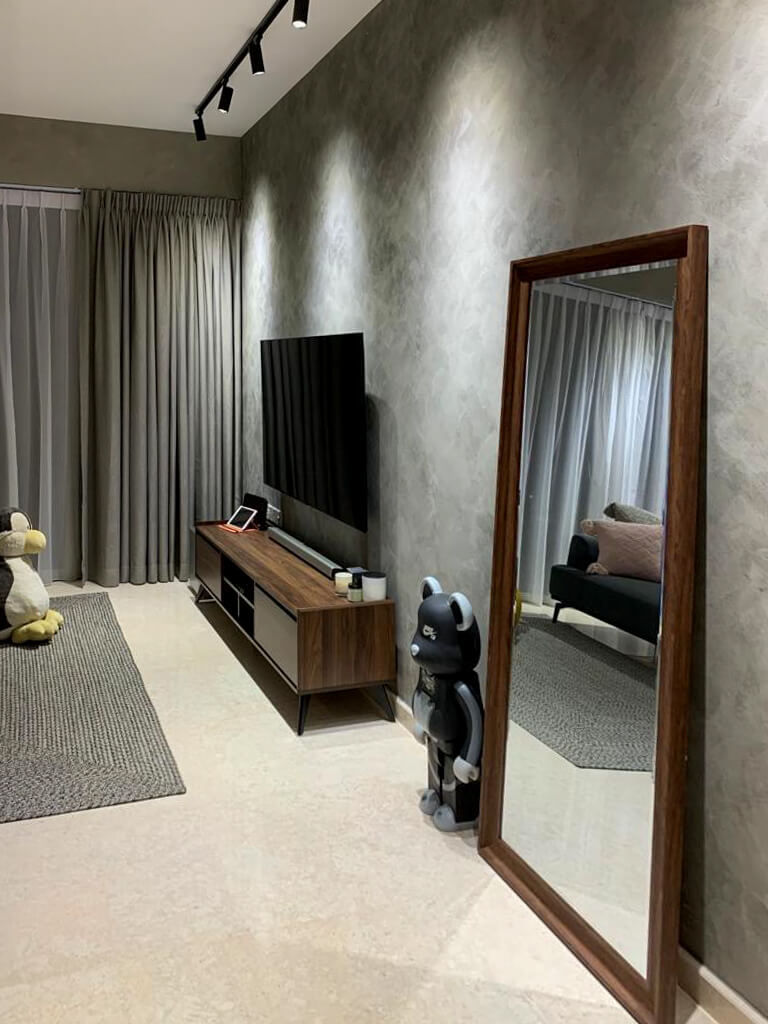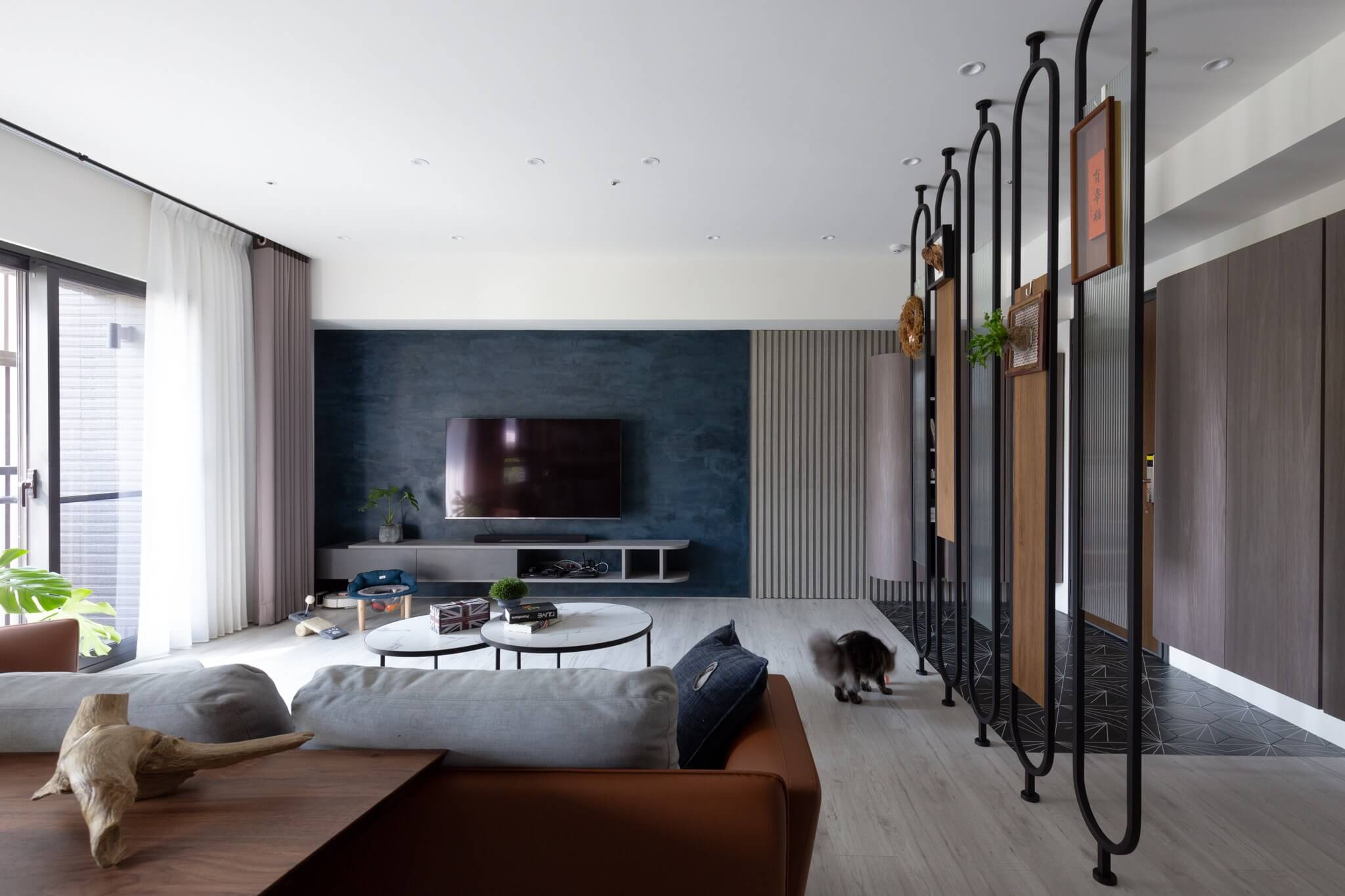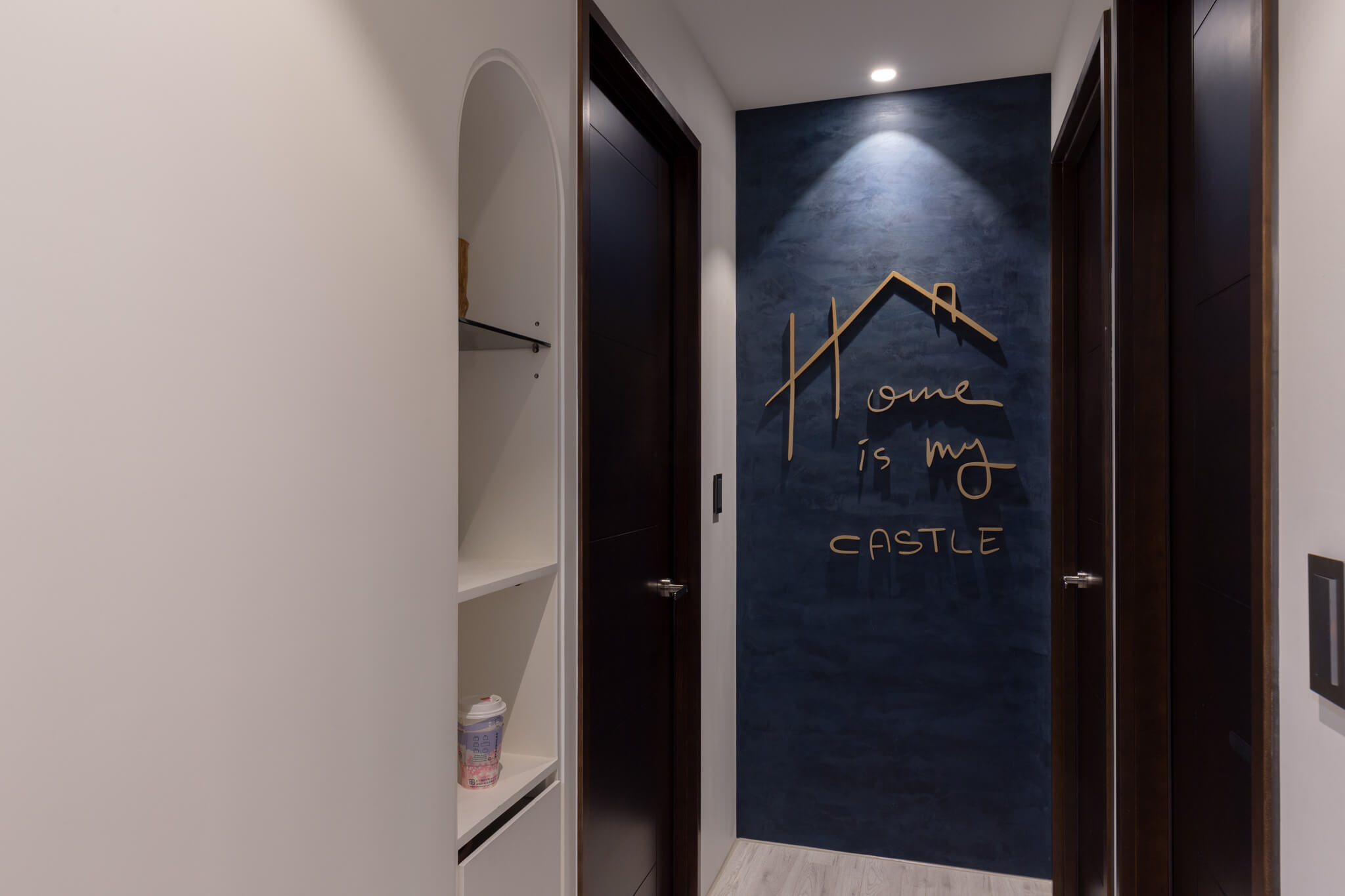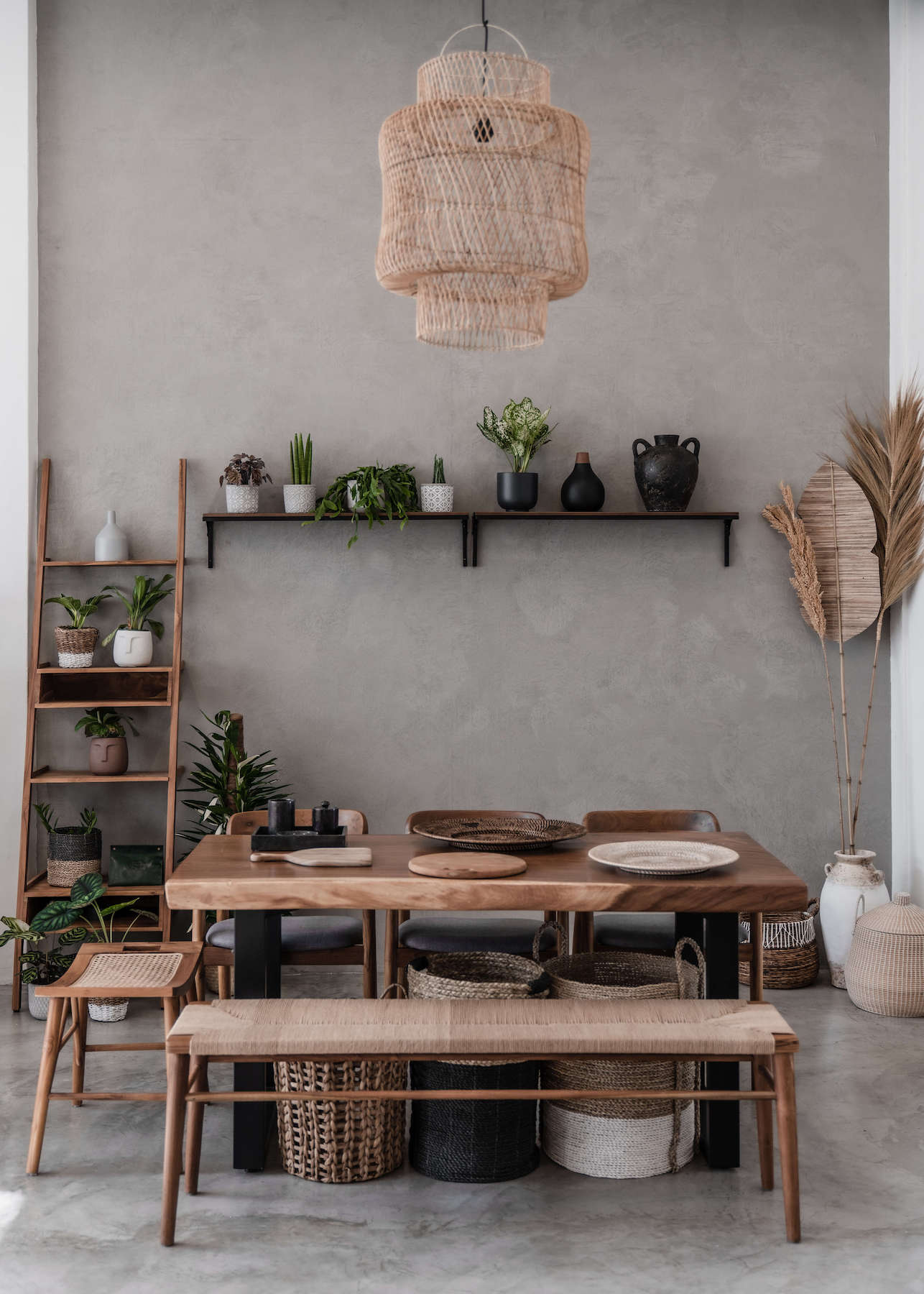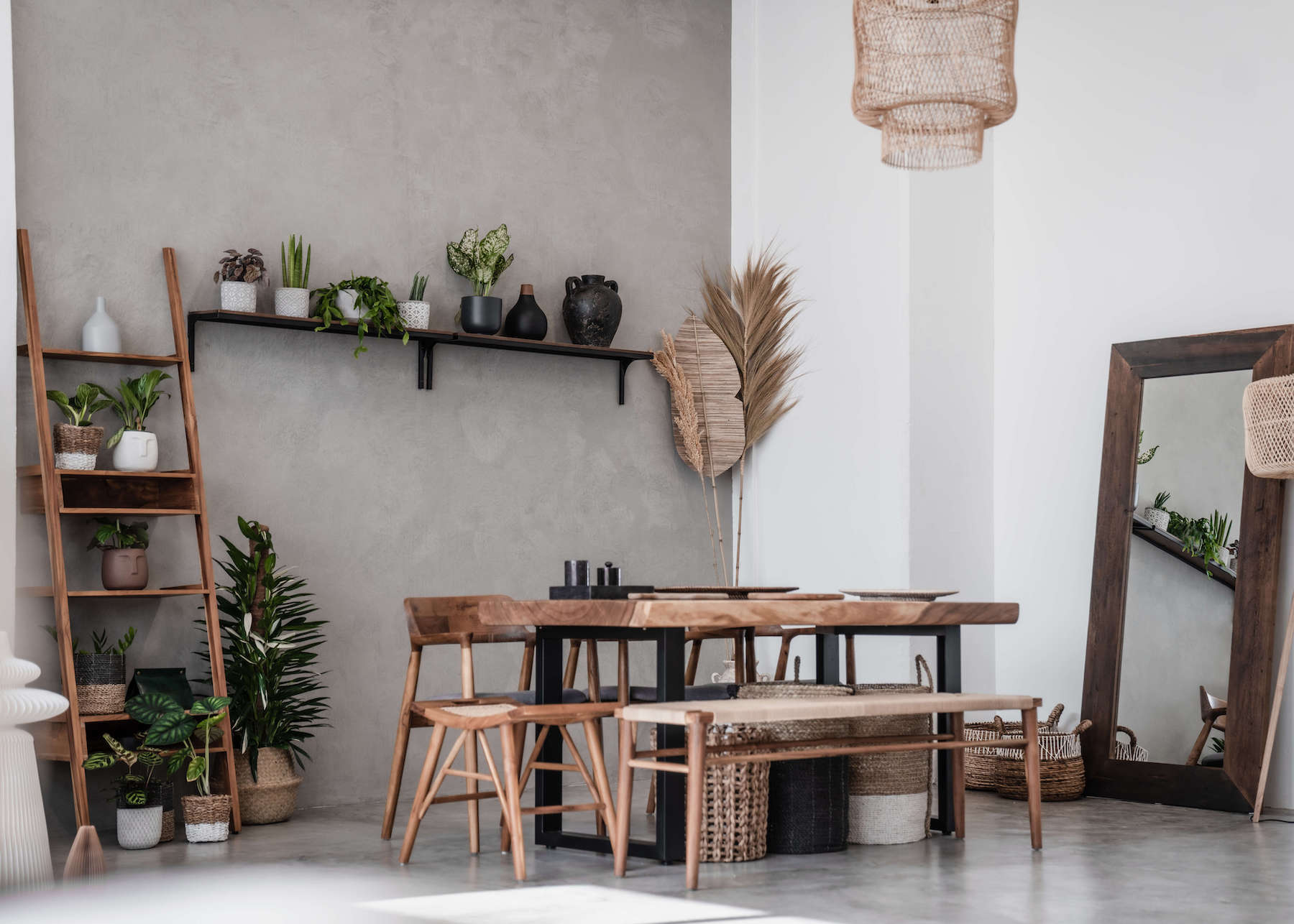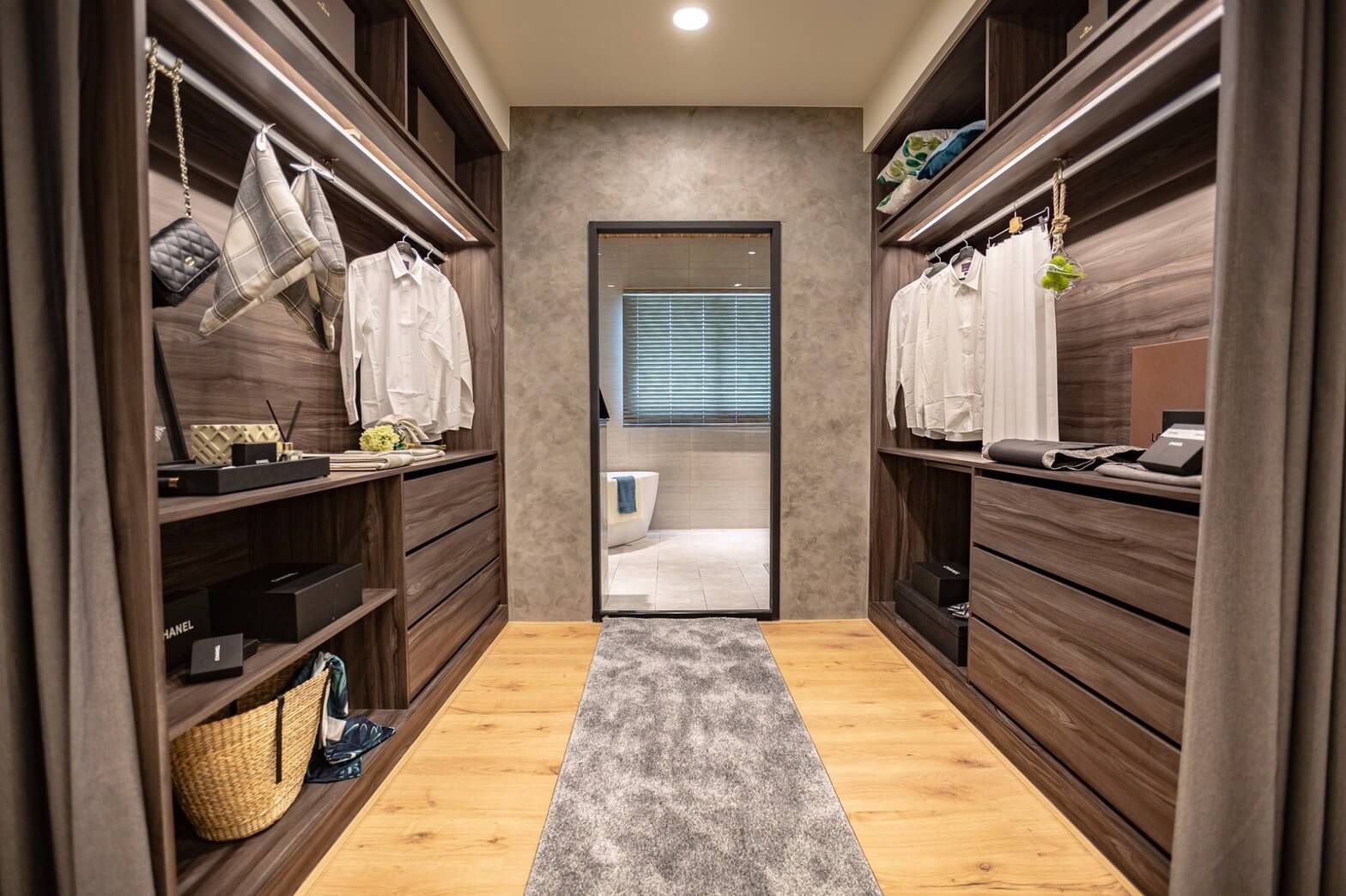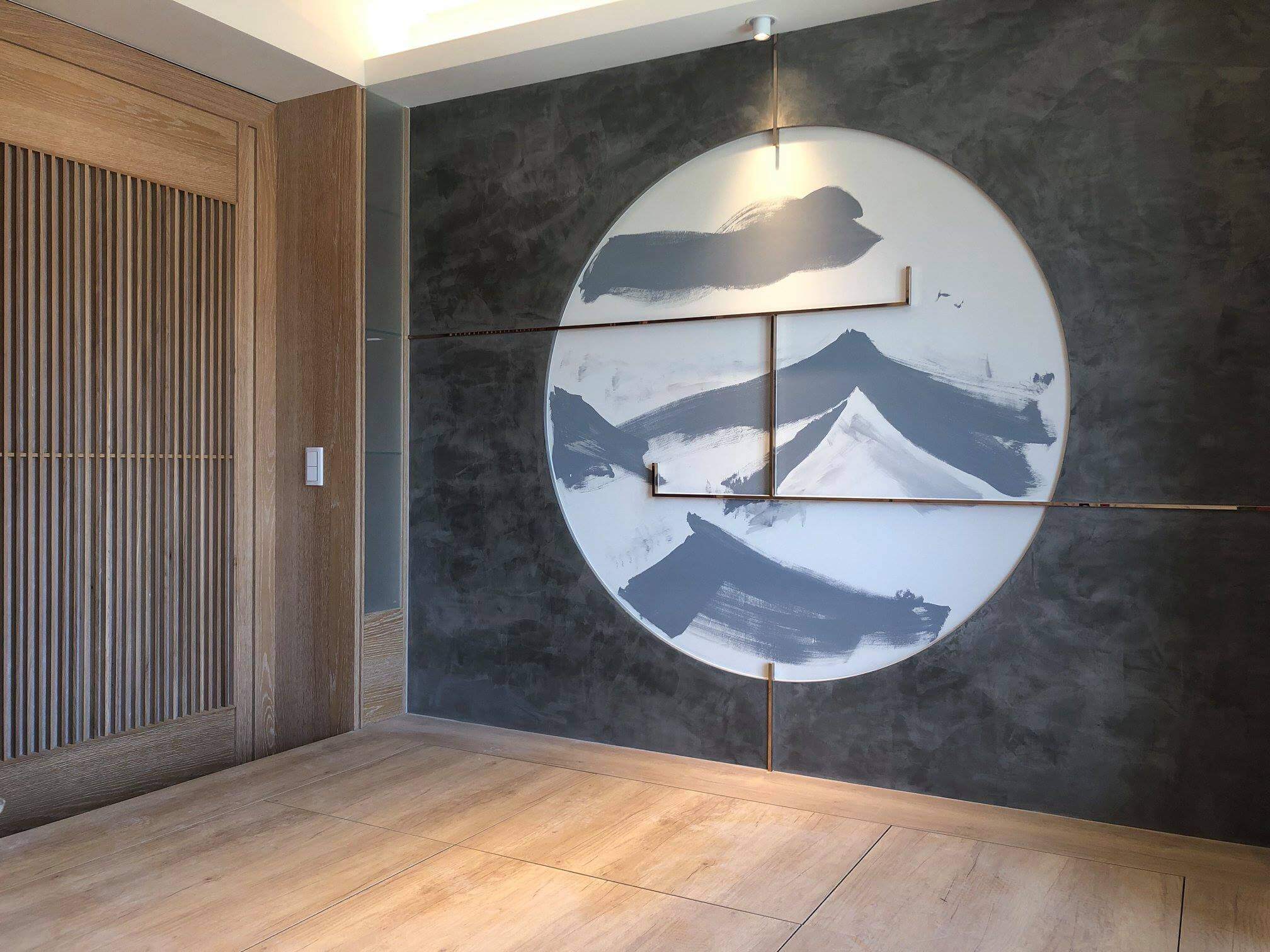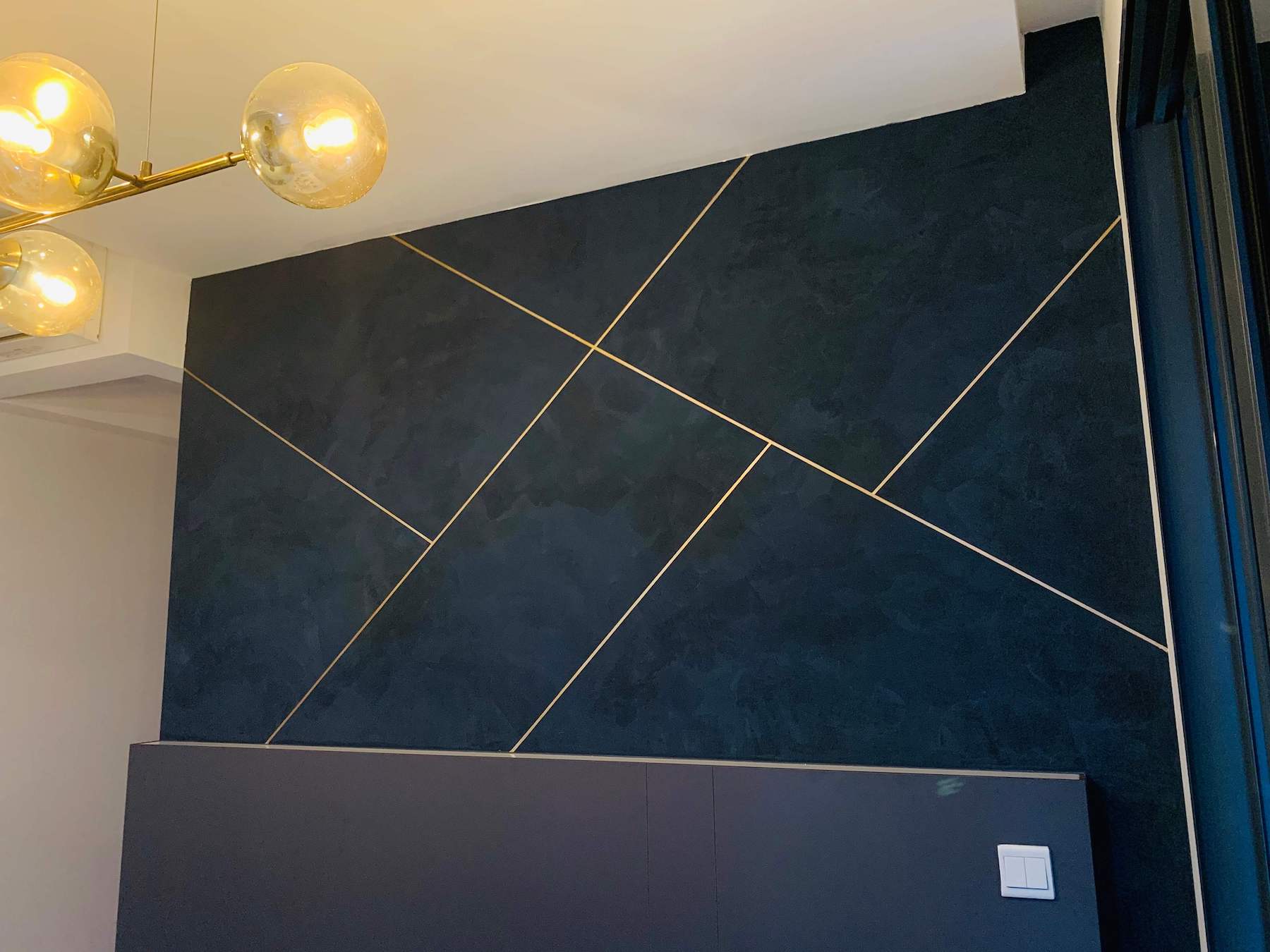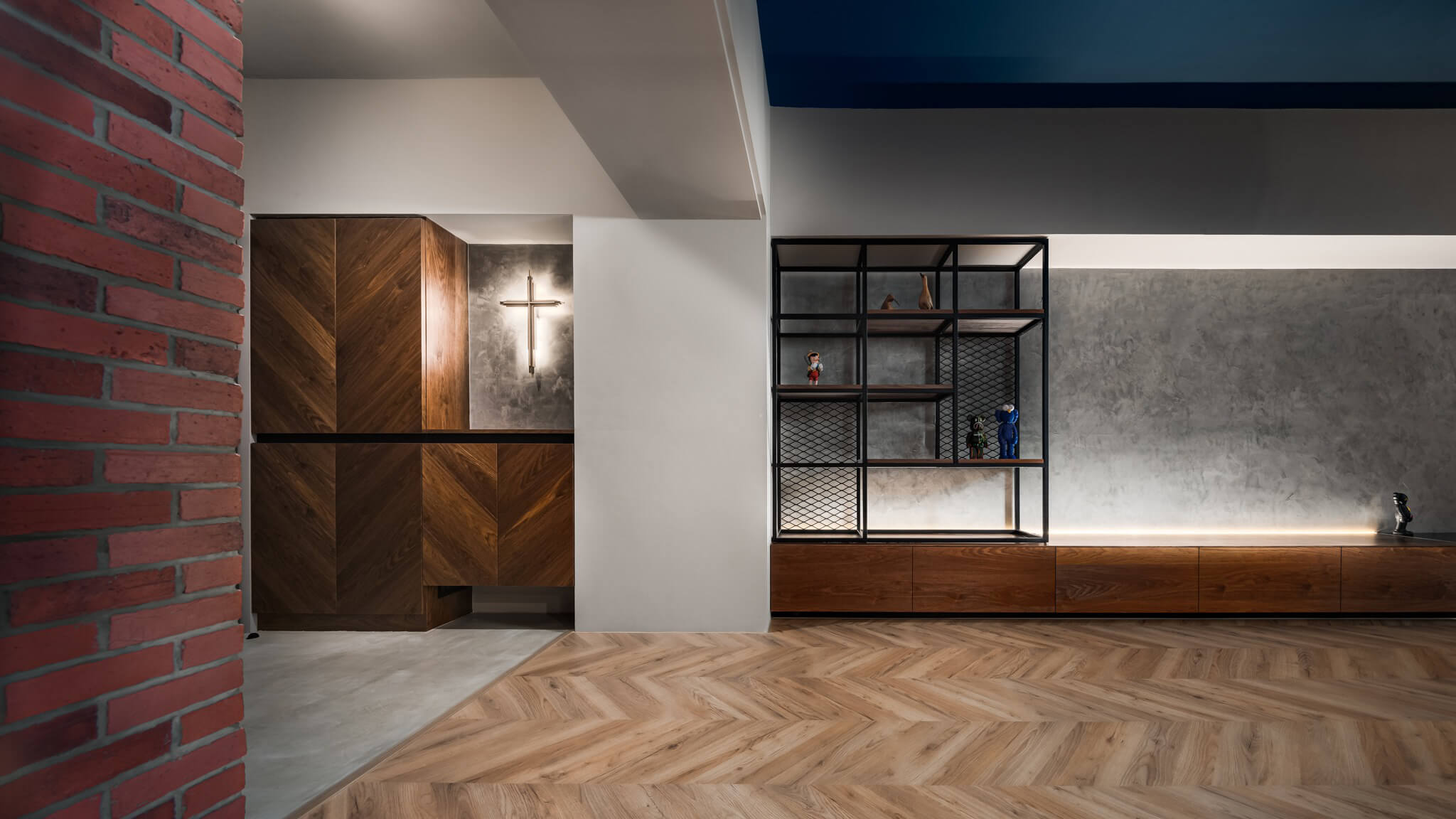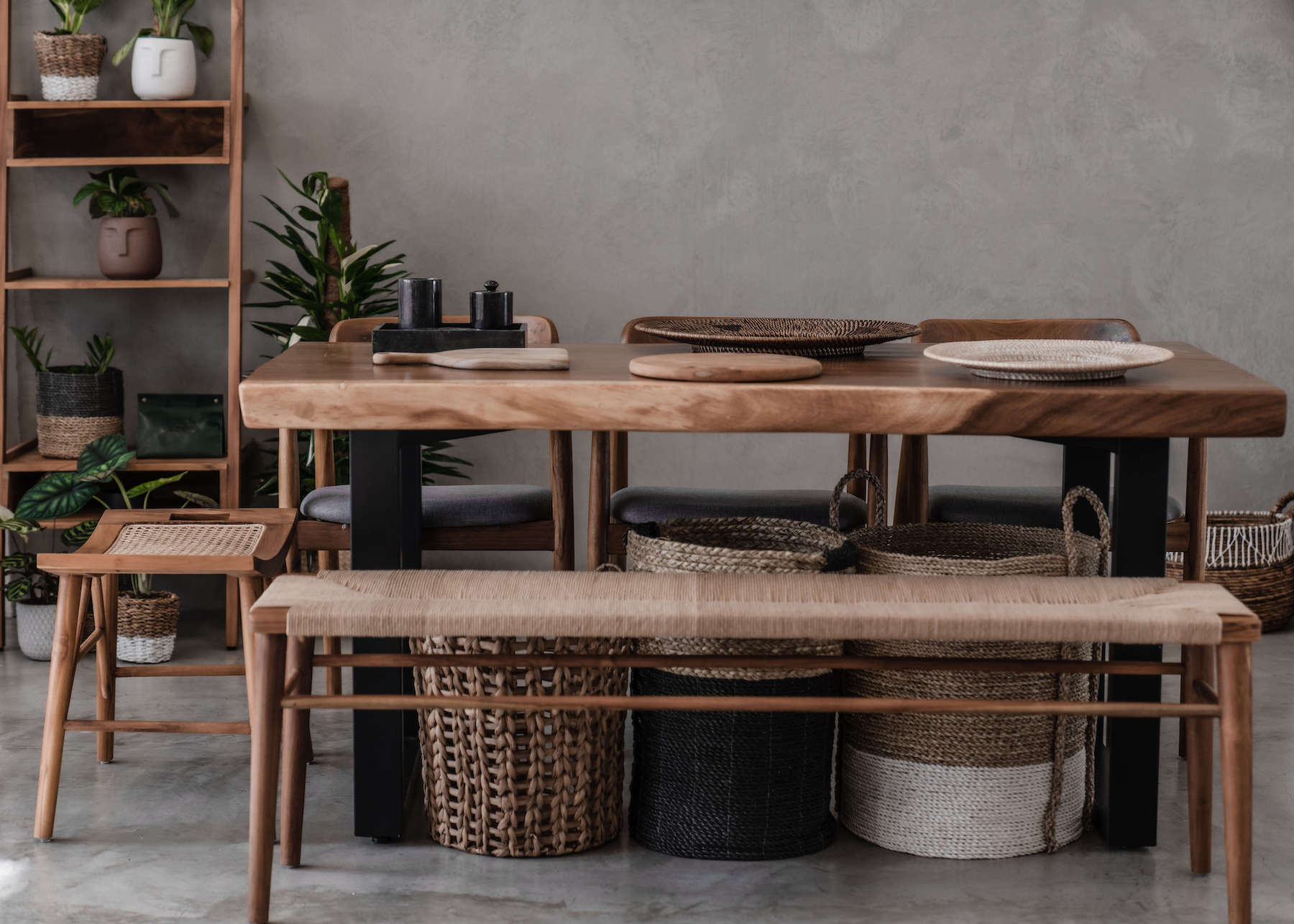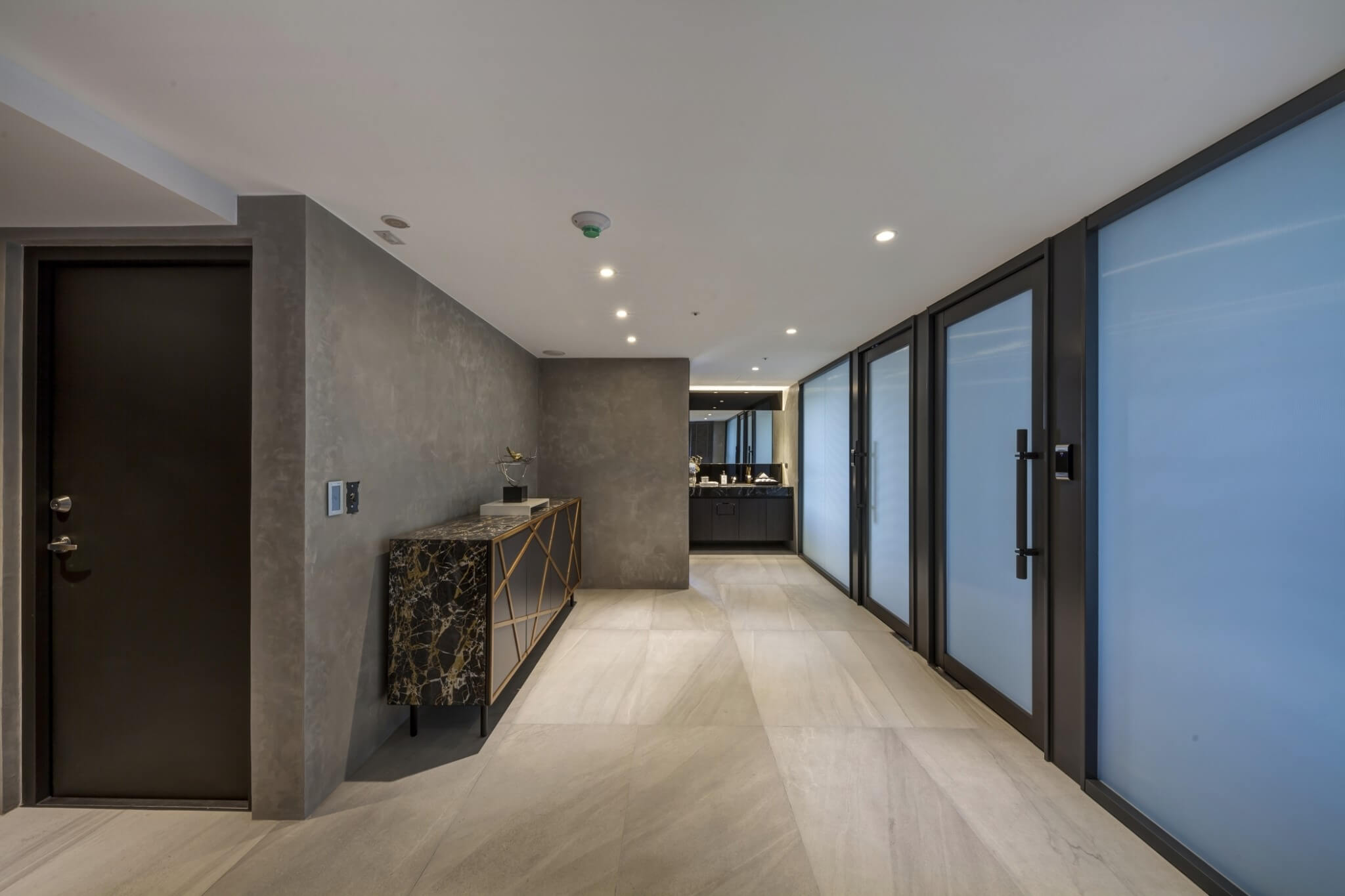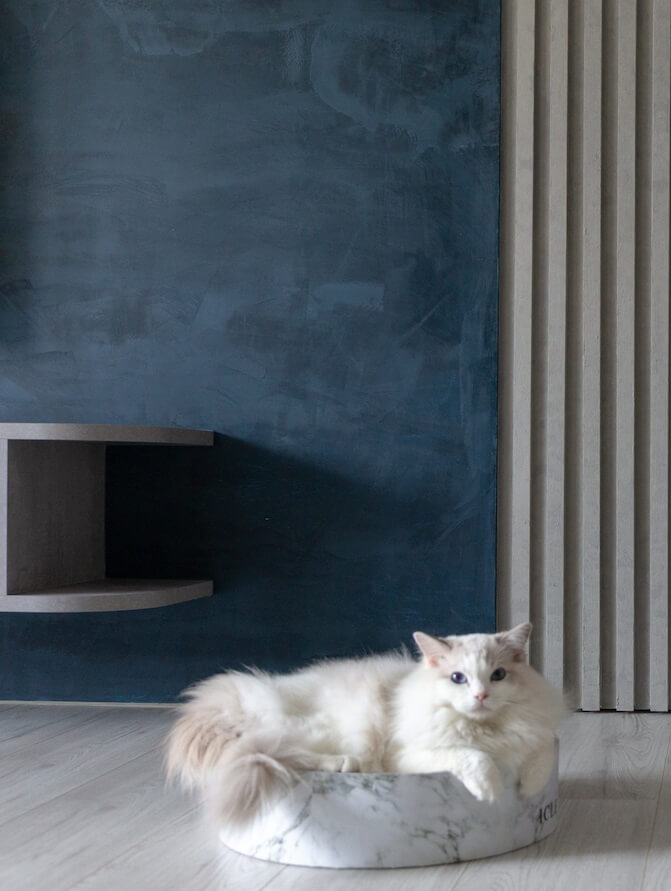 ---
STRATO® Classic Cement Texture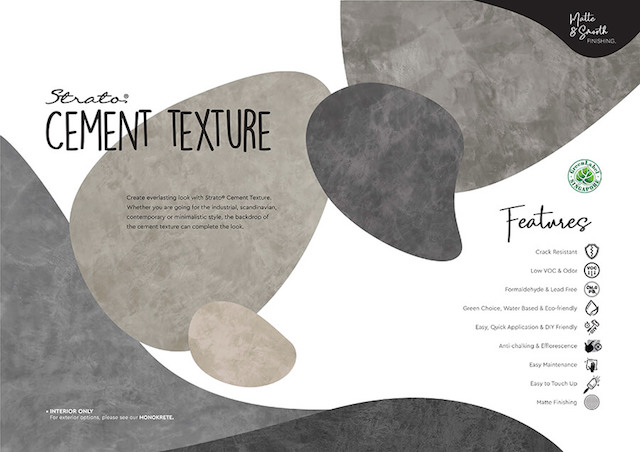 Create an everlasting look with our Strato® Classic Cement Texture Paint. Let the backdrop of the cement render effect complete the look of your home interior.
Can be painted directly over painted walls.
(*Given the paint is in good condition.)
Colour Code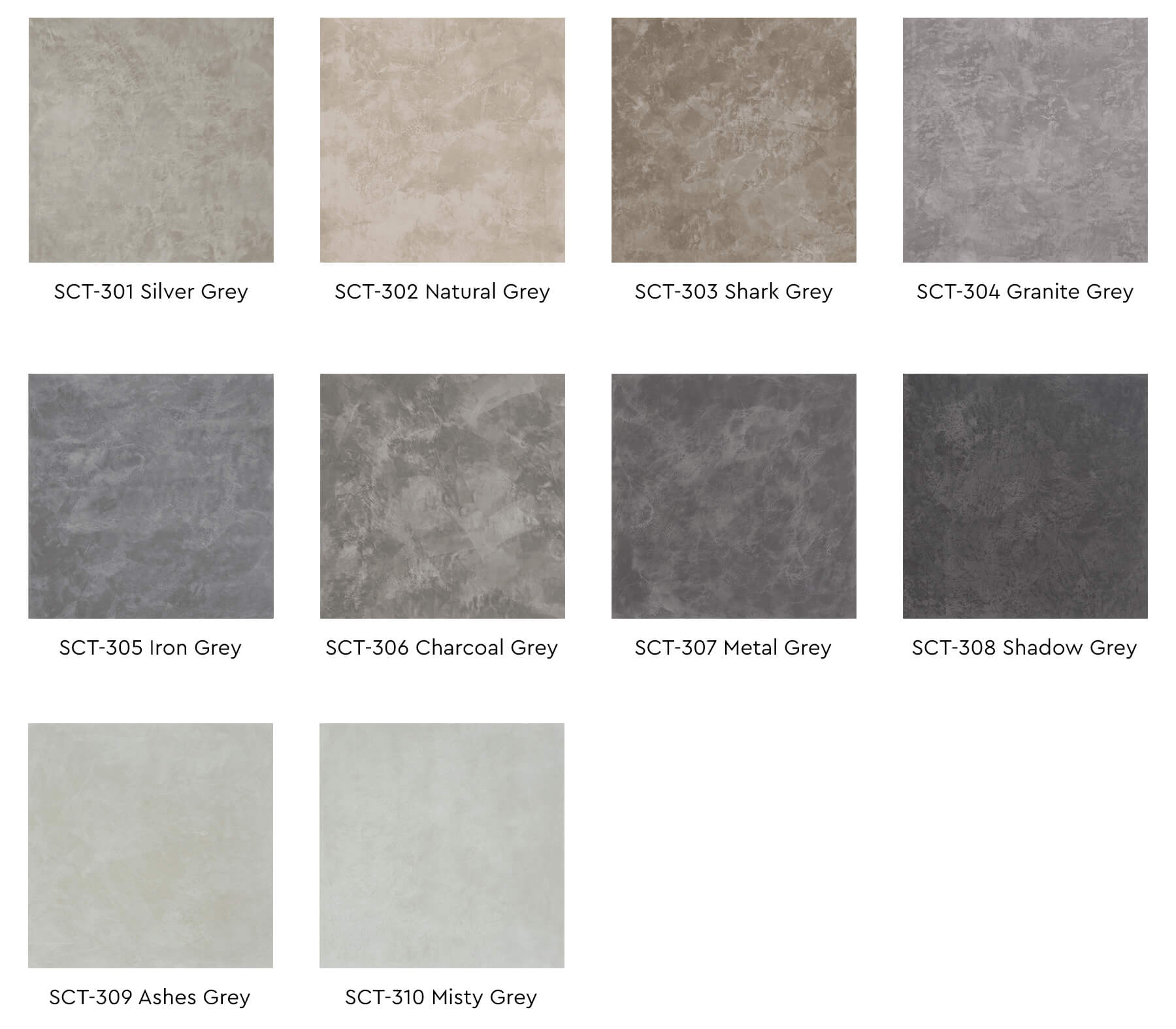 ---
STRATO® The Velours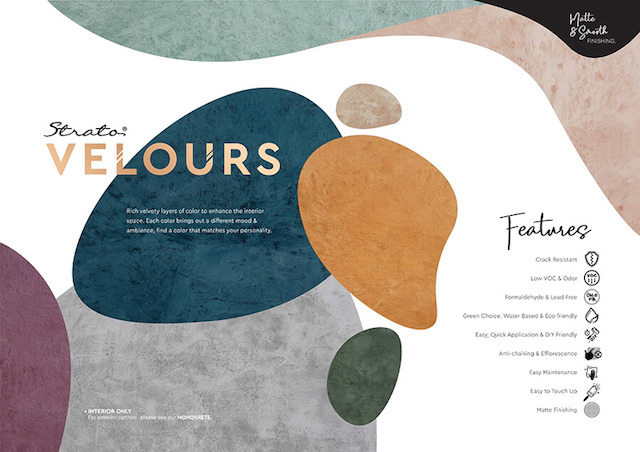 Strato® Velours Series provides you with sophisticated textures with rich & bold colors for the interior space.
Can be painted directly over painted walls.
(*Given the paint is in good condition.)
Colour Code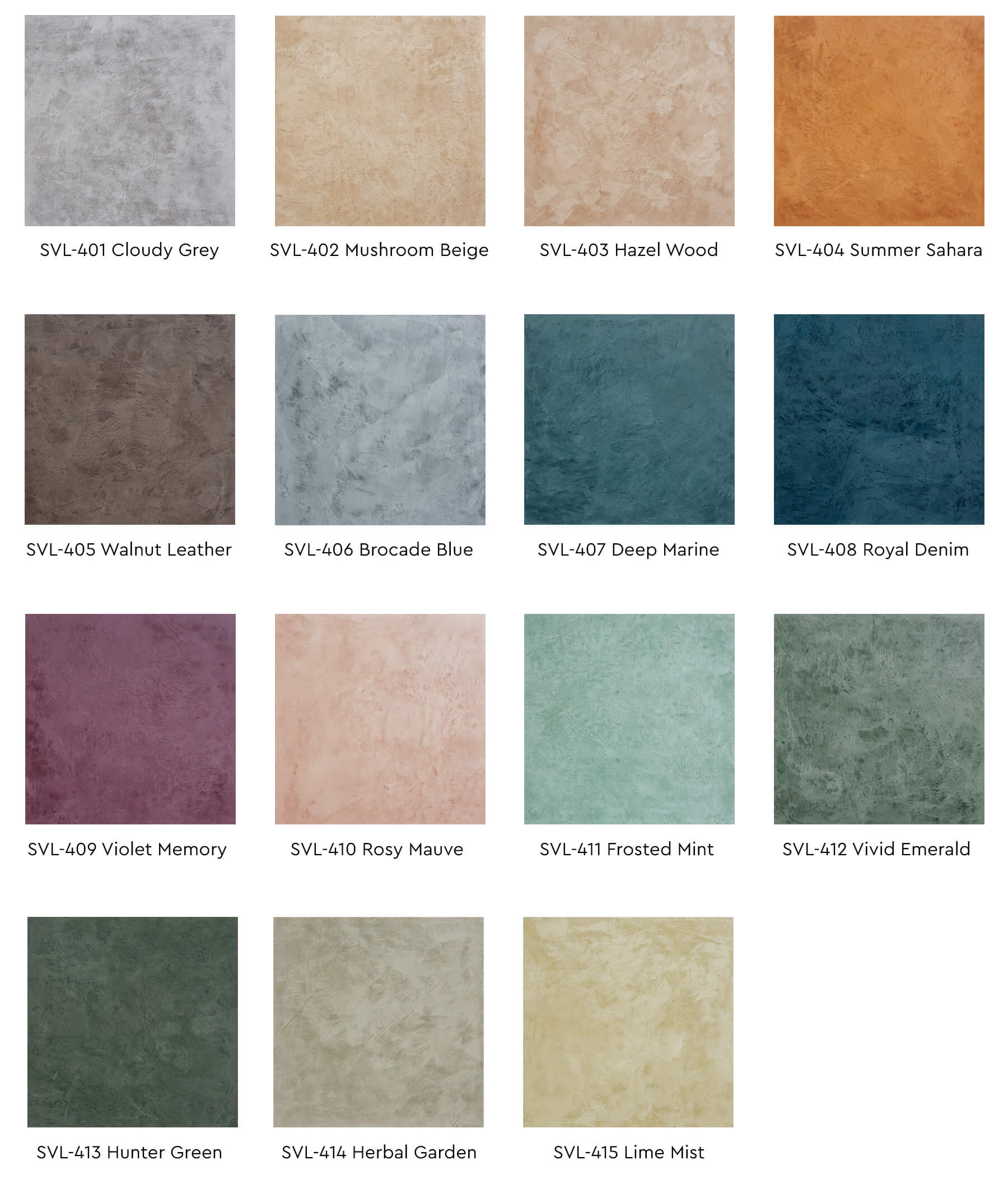 ---
STRATO® Royal Cashmere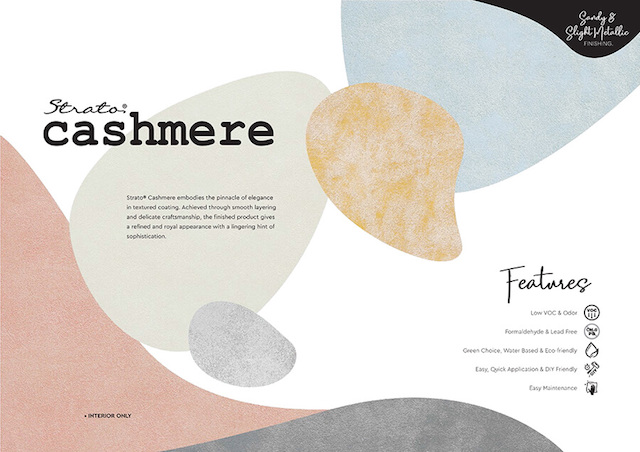 Achieved through exquisite layering and delicate craftsmanship, Cashmere's final result gives a sandy & slightly shimmery finish with a subtle hint of sophistication. Ranging in colors, Cashmere can achieve different styles to complement your décor.
Colour Code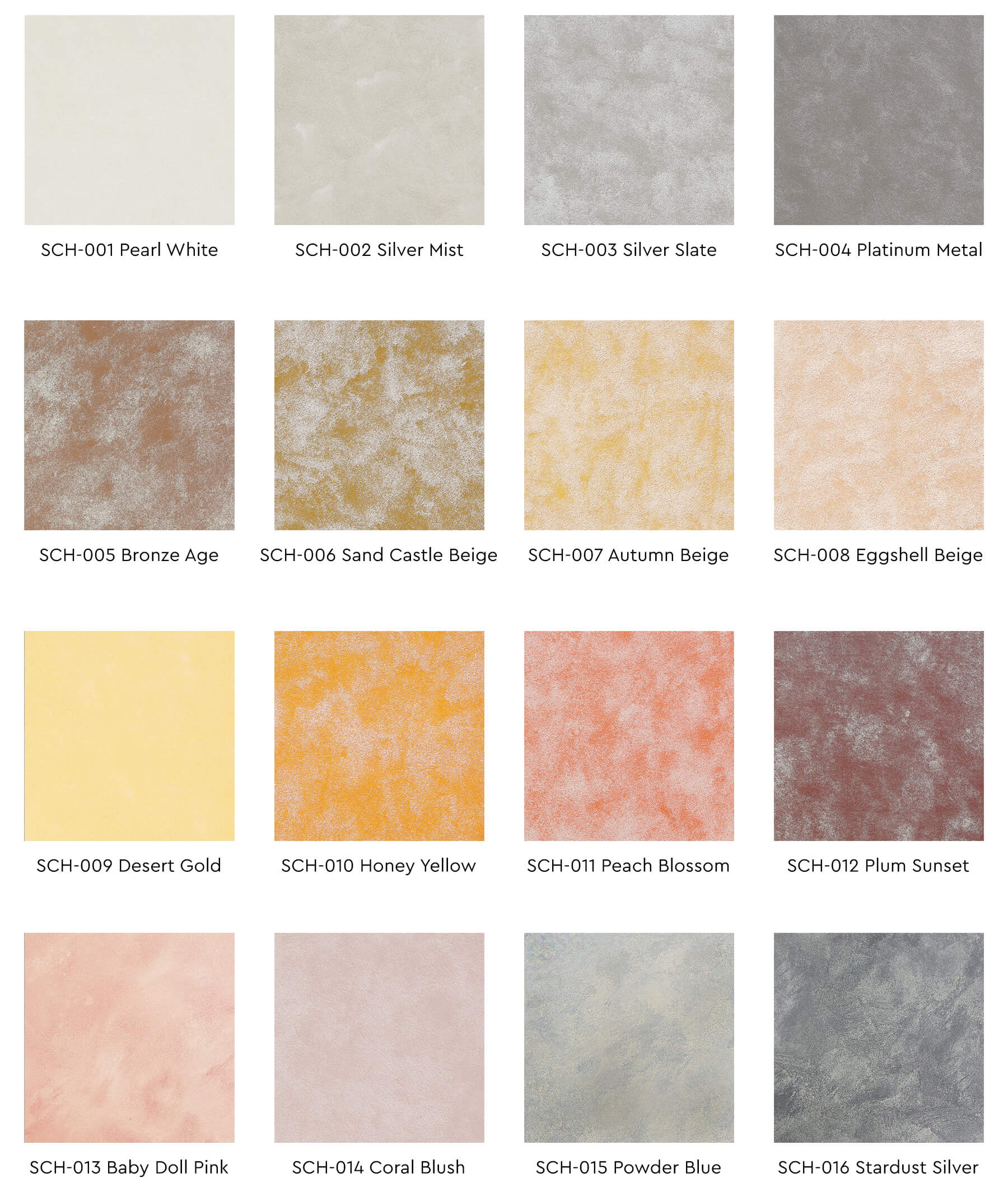 ---
STRATO® Pearly Taffeta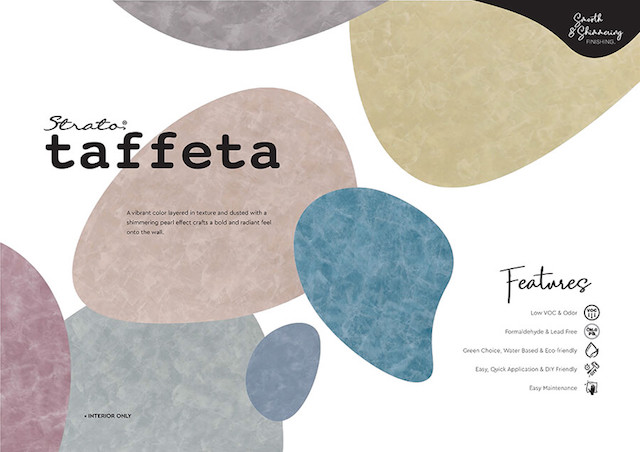 Taffeta features a vibrant collection of pearl-infused pastel colours, creating a soft and radiant ambiance for your space.
Colour Code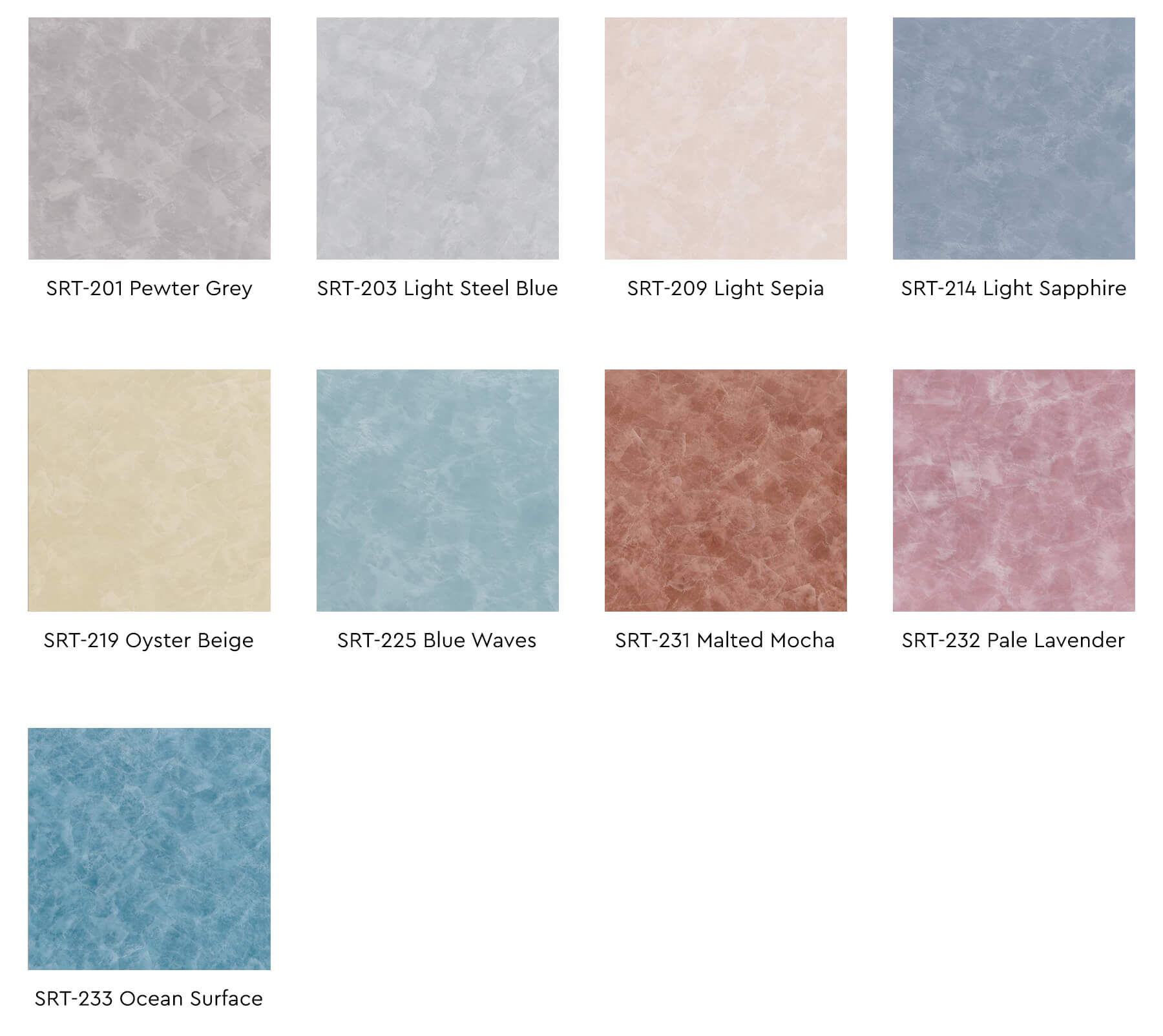 ---
Check out our catalogue and discover the perfect fit for your interiors.
–
Contact us for more information
---
Purchase your paint set easily from any of our authorised dealers:
---
Whether your end goal is just to revamp your bedroom, living room, kitchen space or your entire space – our textured walls and special effects paint are perfect for just about any purpose.
Every single corner of your house or commercial space makes up the entire appearance of your interiors – not just the furniture picked out. At Wallhub, our services aren't just limited to our exquisite Vinyl Flooring or gorgeous Curtains and Blinds – we are equally experts in sprucing up your walls in an instant. We bring your walls to life by refurbishing them with special effects paint or switching them up with textured walls.
All you have to do on your end is pass over your theme choice or ideas – and we'll gladly have our specialists in Singapore step in and suggest the ideal special effects paint or textured wall to you! From cement texture, velours, cashmere to taffeta – there will be a perfect wall type for your home or commercial space.
What are they
Back in the 70s, the trend lived on – many saw textured walls and special effects paint in their bedroom or living room. They were beautiful back then, and they have gotten more stylish now with the range of colours and styles available. Swirly patterns, grungy-looking to marble-looking walls – the designs are endless.
But now, there are more trying out this new way of decking one's walls because of how economical yet sophisticated it still looks. With the help of spraying, a sponge, soft brush or other equipment – patterns are added to the walls to give the walls a new lease of life.
Unlike your typical splash of paint or wall – what we offer aren't only easy on the pocket – but also DIY-friendly, low VOC and odour, crack resistant, alongside many other benefits!
With Wallhub, we want to help you achieve a beautiful home or commercial space in Singapore by starting with the right paint choice – so that everything else that comes afterwards will be a breeze. Even if it's the other way round where you already have a theme in mind – our stunning and wide selection will help you enhance the appearance of your space!
---